Scottish first minister vows independence referendum after election win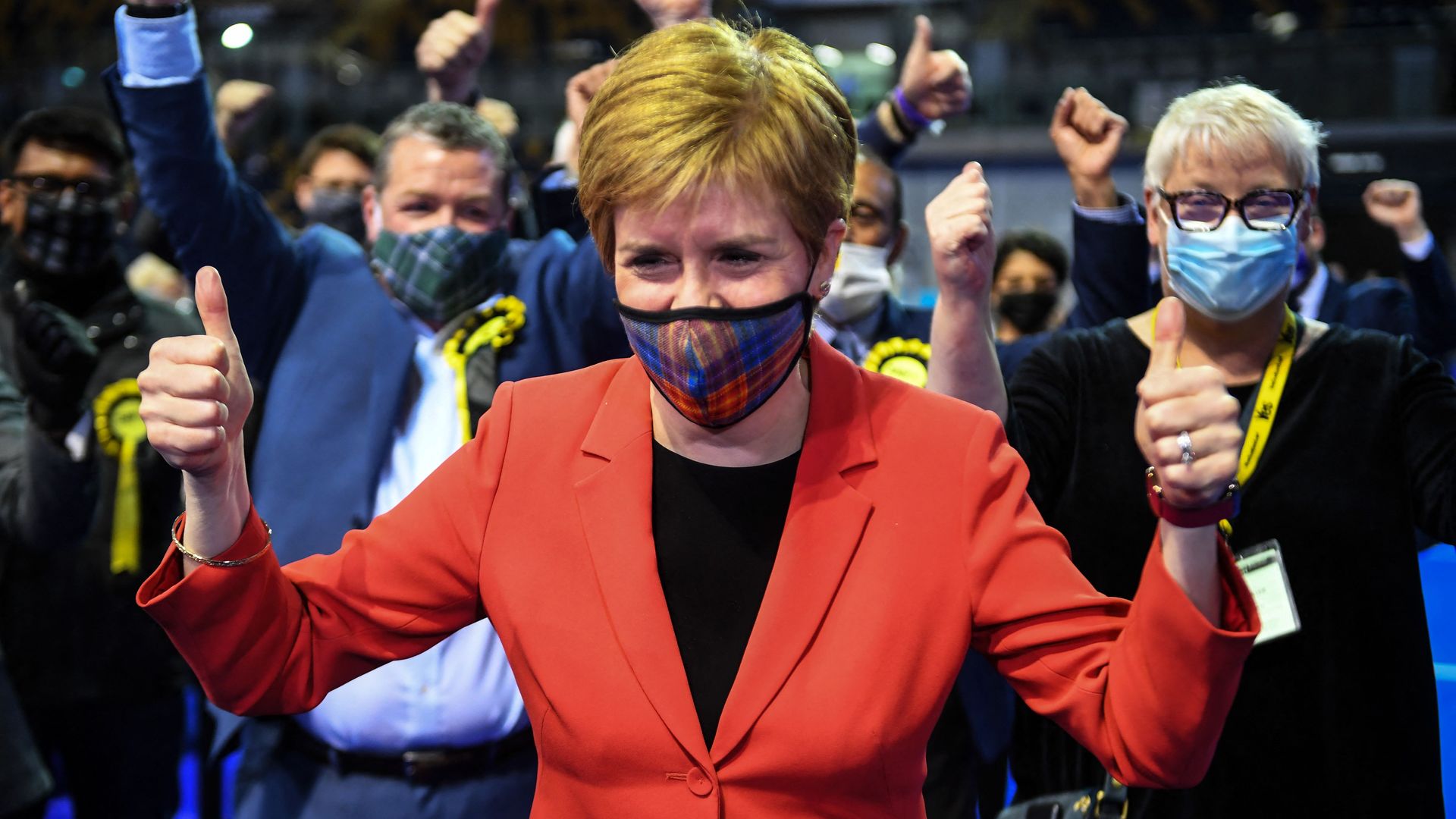 Scotland's First Minister Nicola Sturgeon announced plans Saturday for a second independence referendum once the pandemic has abated following the country's parliamentary elections.
The big picture: Sturgeon's Scottish National Party (SNP) won 64 seats, one seat short of an outright majority in the 129-seat Parliament. But most seats went to pro-independence parties.
British Prime Minister Boris Johnson has vowed to block any second referendum push, but the SNP has published draft legislation for a secession bill.
Some SNP members have suggested they could "hold an advisory vote and force" the United Kingdom to challenge the legislation in court, Bloomberg notes.
What they're saying: "There is simply no democratic justification whatsoever for Boris Johnson, or indeed for anyone else, seeking to block the right of the people of Scotland to choose our own future," Sturgeon said at a news conference.
"It is the will of the country."
Of note: Johnson's ruling Conservative Party won comprehensively in local elections held across England on Friday.
The opposition Labour Party fired its chair Angela Raynor following its dismal results. One bright spot for them was the re-election of London Mayor Sadiq Khan, the capital's first Muslim mayor and Labour Party member.
Go deeper