Trio of Saturday mass shootings rock U.S.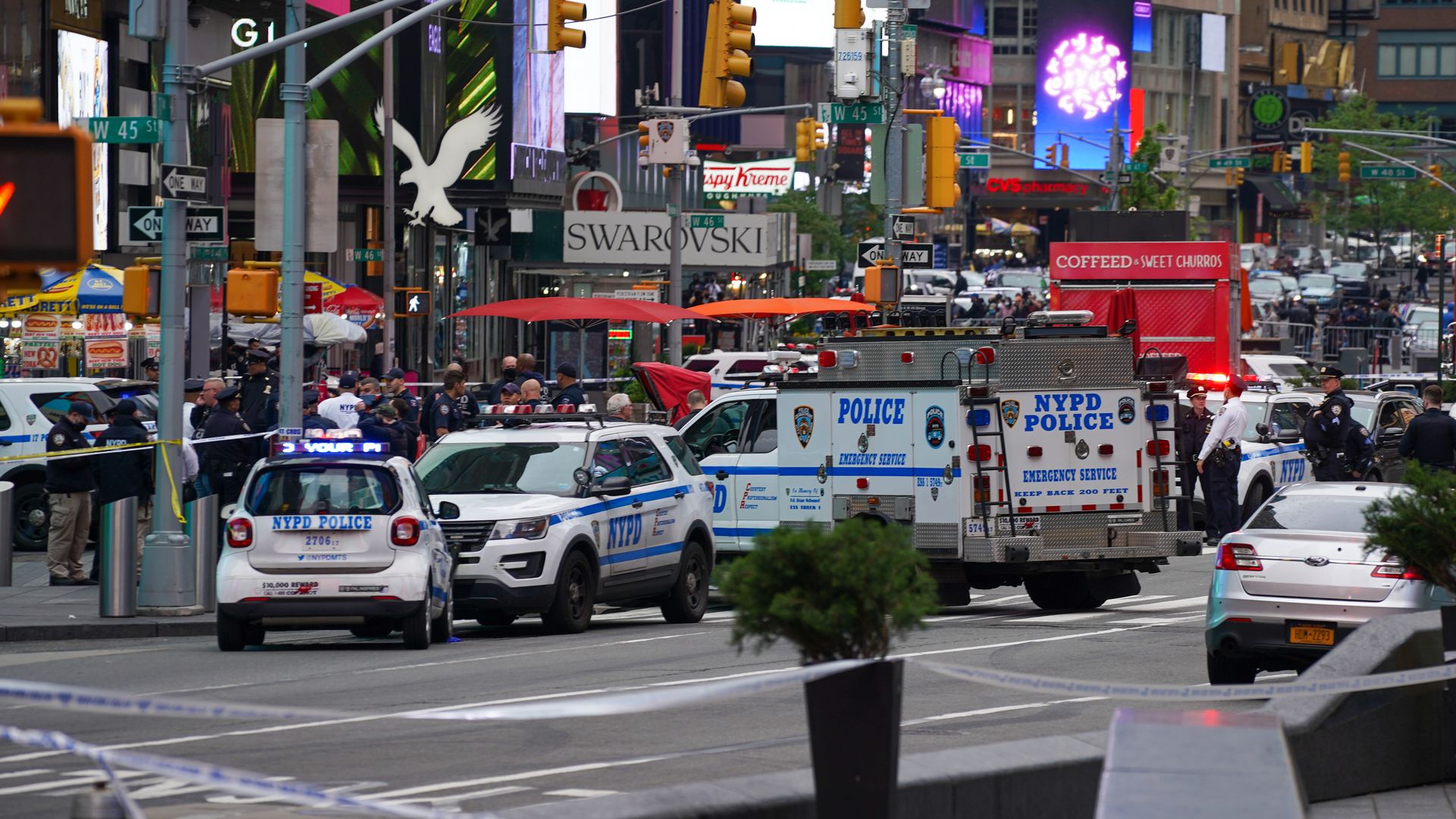 The U.S. was hit by shootings in New York City's Times Square, a shopping mall in Florida and at a townhome near Baltimore that left four people dead, including the suspected gunman.
The big picture: Since President Biden took office in January, over 700 people have been injured or killed in 139 mass shootings as of late last month.
What's happening: In the shooting in Woodlawn, Baltimore County, Maryland, police said in a statement that officers were called to a shooting and fire in which two men and a woman died.
In Times Square, a fight among a group of men resulted in two women and a 4-year-old girl being wounded after "at least" one of the men drew a gun, the New York Times reports.
"The perpetrators of this senseless violence are being tracked down and the NYPD will bring them to justice. The flood of illegal guns into our city must stop."
In Florida, several people were shot and "at least three" were being treated in hospitals with non-life threatening injuries after being wounded in a shooting at the Aventura Mall near Miami, according to Wesh 2.
Go deeper: It's set to be a hot, violent summer
Go deeper