Key takeaways from Elon Musk's "Saturday Night Live" appearance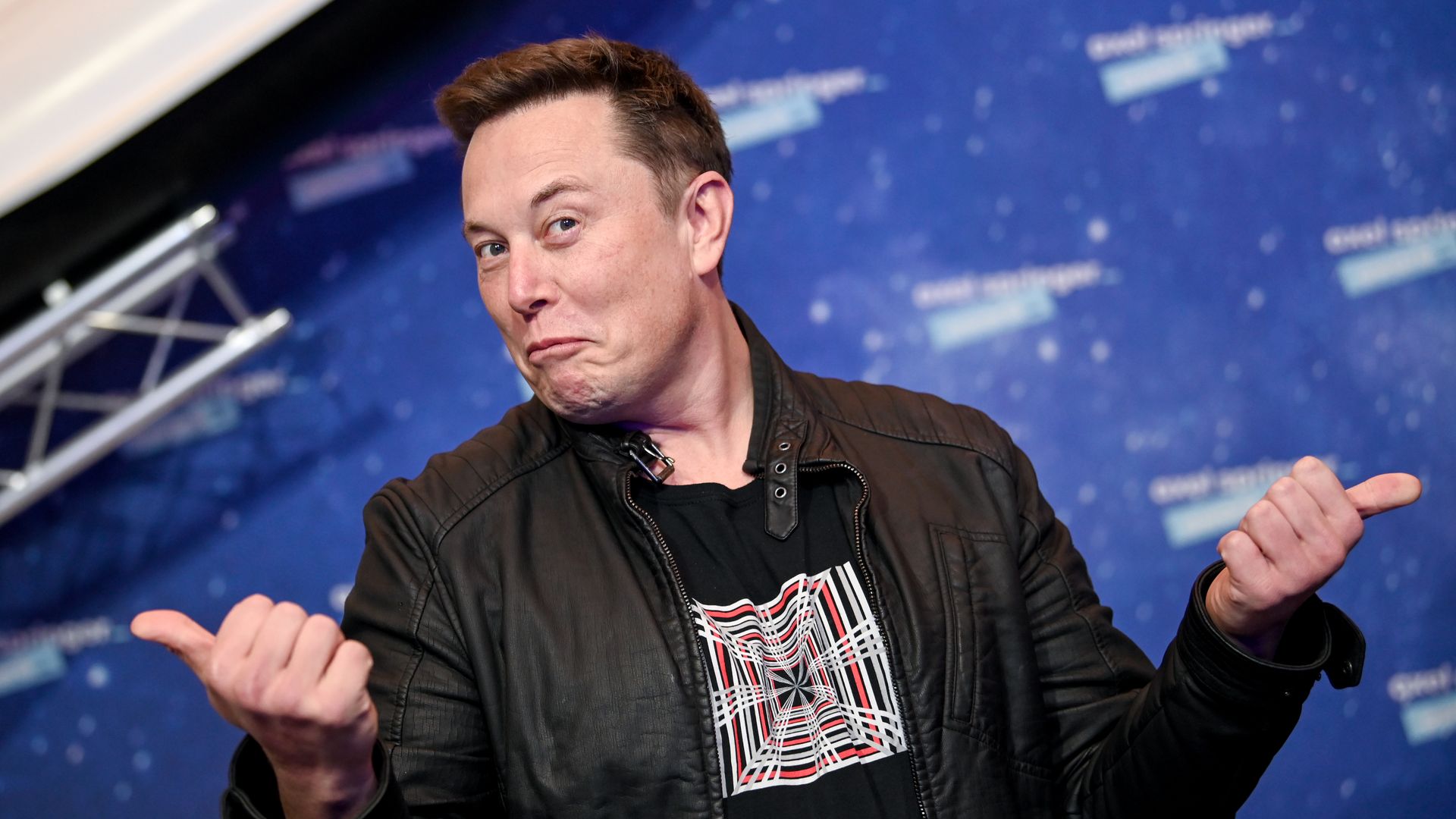 Elon Musk marked his "Saturday Night Live" hosting debut by making a series of self-deprecating jokes and addressing controversy he's attracted over the years over his behavior and Twitter posts.
What he's saying: "To anyone I've offended, I just want to say, I reinvented electric cars and I'm sending people to Mars in a rocket ship," the SpaceX owner and Tesla CEO said. "Did you think I was also going to be a chill, normal dude?"
The big picture: In his opening monologue, Musk noted O.J. Simpson hosted "SNL" twice "and he killed it."
He also joked about smoking marijuana during a video interview with Joe Rogan and his son's name, "X Æ A-12" ("It's pronounced cat running across keyboard.")
Musk also said he's the first person with Asperger's syndrome to host the show and joked "or at least the first to admit it." However, Dan Aykroyd, who has said he has mild Asperger's syndrome, hosted "SNL" in 2003, Deadline notes.
Of note: The billionaire's mother, Maye Musk, appeared alongside him, after the show opened with the cast's moms, in a nod to Sunday being Mother's Day.
She said she's "excited" for her Mother's Day gift. "I just hope it's not Dogecoin," she added, in reference to the cryptocurrency Musk has praised.
"It is," he shot back, smiling.
For the record: In an "SNL" first, the show was broadcast in full to over 100 countries — including Canada, the U.K., Brazil, India, Russia, South Africa, Australia and New Zealand.
Editor's note: This article has been updated with new details throughout.
Go deeper