Bernie Sanders wants to constrain police union negotiating powers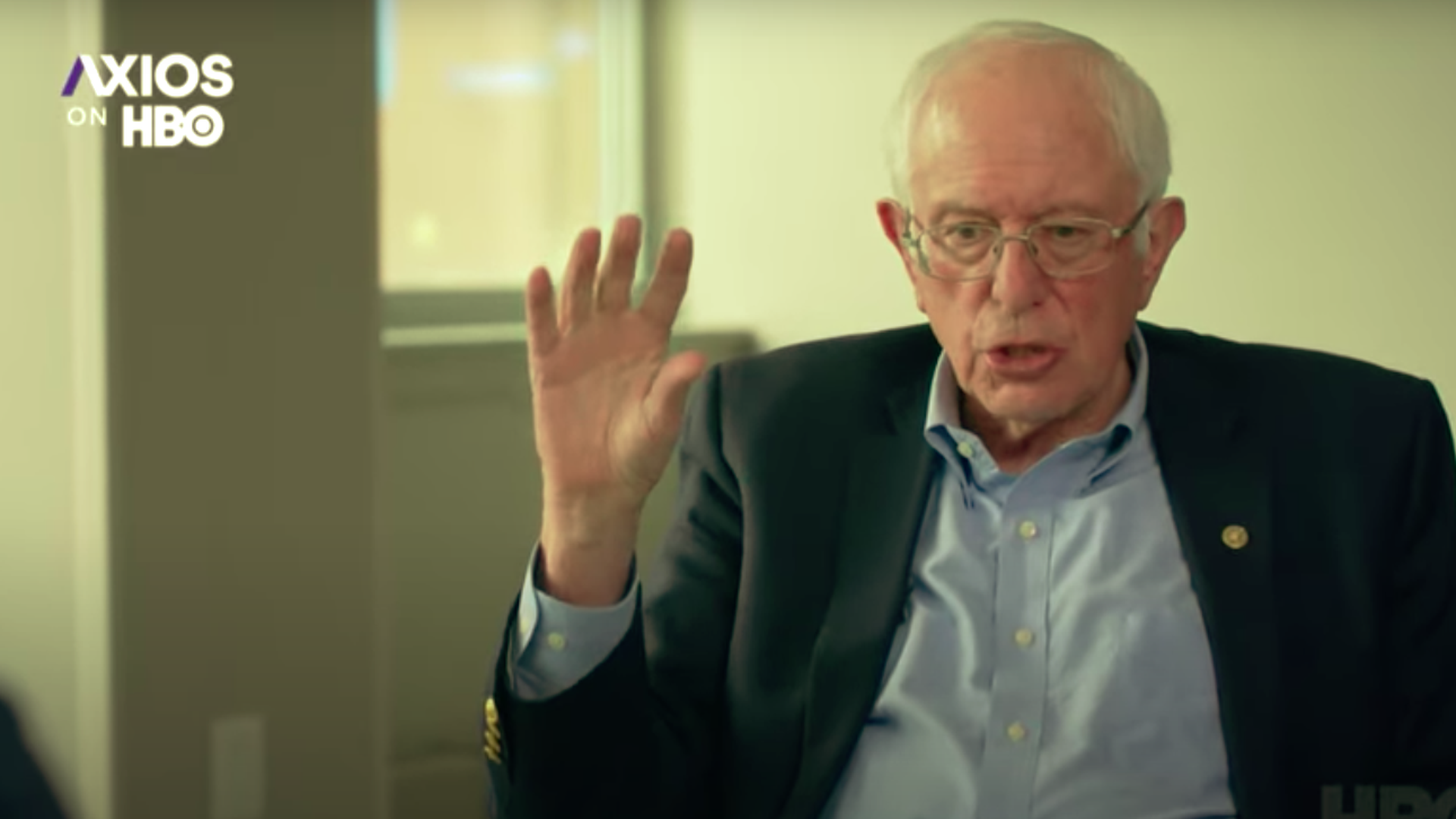 Sen. Bernie Sanders told "Axios on HBO" he'd support legislation to prevent police unions from negotiating benefits and disciplinary procedures that shield law enforcement officers from accountability.
Why it matters: Sanders is one of the most vocal supporters of organized labor in Congress. But powerful police unions have been a major obstacle to criminal justice reforms — and the killing of George Floyd has fueled a growing fight within the labor movement over the proper role of police unions.
Over the years, they've established a web of benefits for their members that make it difficult to fire police officers who abuse their power.
Sanders and some other progressives are deeply uncomfortable about how police unions have been using their collective bargaining power.
What he's saying: "I am very strongly pro-worker, very strongly pro-union," Sanders said in an interview. "So when, police or anybody else are fighting for decent wages and working conditions I'm there.
"But what some of the police unions have done is taken it beyond that. And what they have done is try through a variety of legal means of saying, 'Hey, if a police officer does something illegal or worse' — I mean kill somebody — 'we're going to protect that person.'
"That's a different story than supporting people fighting for decent wages and benefits."
The bottom line: Asked whether he would support legislation to curtail the rights of police unions to bargain over issues that relate to the criminal justice process, Sanders said, "Yes."
The big picture: For progressive activists, the role of police unions came into sharper focus after Minneapolis Police Department (MPD) officer Derek Chauvin killed George Floyd.
After that murder, which was captured on video, the then-president of the MPD's police union Bob Kroll wrote a letter to his membership in which he defended the officers fired, condemned the "terrorist movement" protesting the police and brought up Floyd's criminal record.
In some cases, instead of negotiating pay raises for police officers, cash-strapped cities have offered other "benefits" that include more generous appeals processes that help police officers who have been accused of abusing their power on the job.
Between the lines: Several labor leaders have urged AFL-CIO President Richard Trumka to disaffiliate from the International Union of Police Associations.
Trumka has refused to do so, and he defended police unions in an interview with "Axios on HBO" earlier this year.
Go deeper