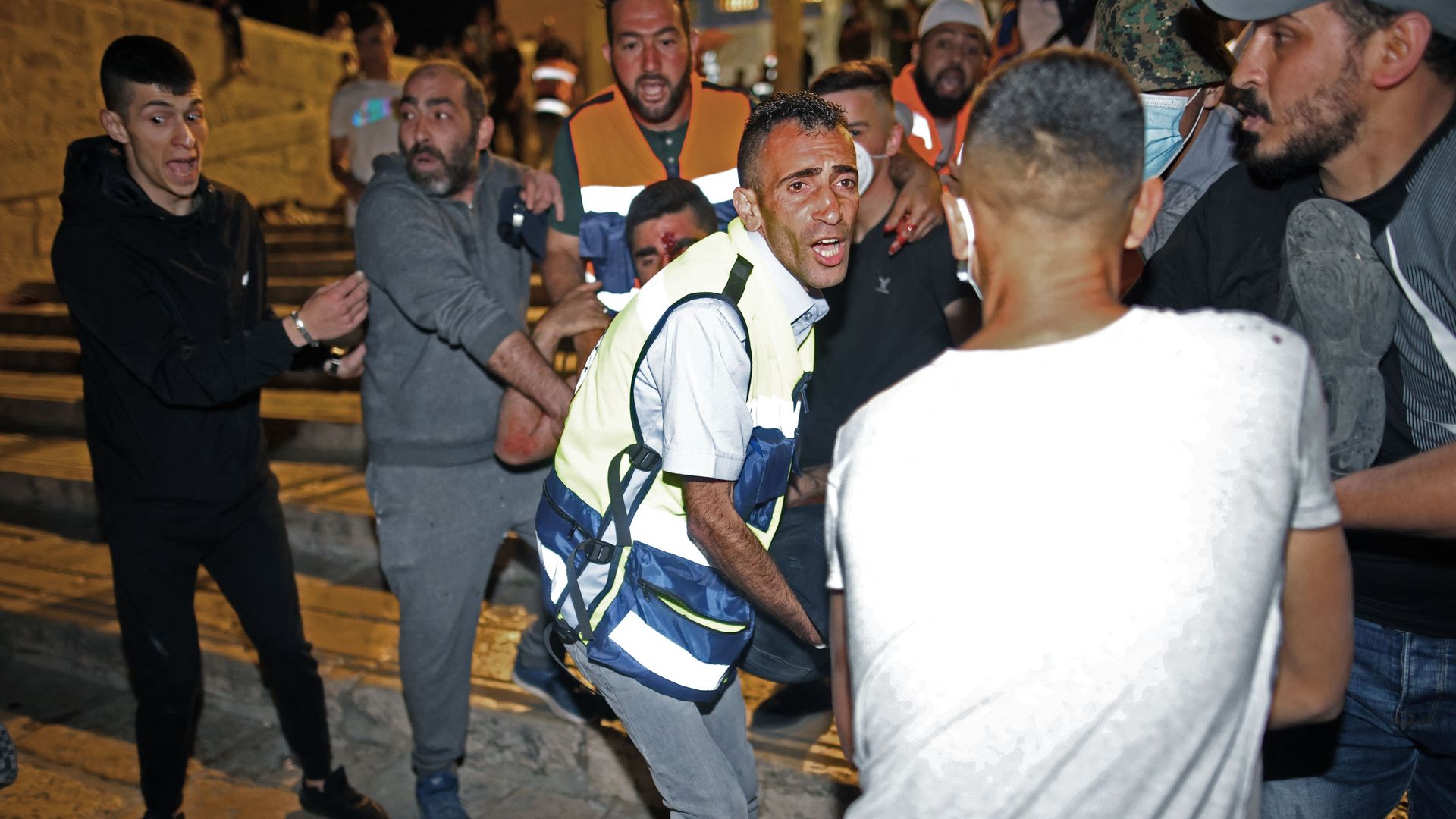 At least 178 Palestinians have been injured in clashes with Israeli police in Jerusalem, Reuters reported late Friday.
The big picture: The clashes come amid growing anger over the threatened eviction of Palestinians from their homes on land claimed by Jewish settlers in East Jerusalem. Tensions have also escalated in the occupied West Bank in recent weeks.
Israeli police fired rubber-coated bullets and stun grenades at Palestinians protesting at Al-Aqsa mosque, Al Jazeera reported. Protests also took place near the homes of families facing eviction in Sheikh Jarrah, which is near the Old City's Damascus Gate.
The Palestine Red Crescent said that 88 Palestinians have been taken to the hospital. At least six Israeli police officers have also been injured, per Reuters.
What they're saying: Palestinian President Mahmoud Abbas called on the United Nations Security Council to hold an urgent session to address the violence, saying he holds Israel "responsible for the dangerous developments and sinful attacks taking place in the holy city."
Israel has accused Palestinians of using the evictions, which it calls a "real estate dispute between private parties," as a "nationalist cause" to "incite violence" — an allegation Palestinians reject, according to Reuters.
A spokesperson UN High Commissioner for Human Rights called on Israel to "immediately halt all forced evictions, including those in Sheikh Jarrah, and to cease any activity that would further contribute to a coercive environment and lead to a risk of forcible transfer."
A State Department spokesperson said the U.S. was "deeply concerned about the heightened tensions in Jerusalem," and called for "all sides to ensure calm and act responsibly to deescalate tensions," per Reuters.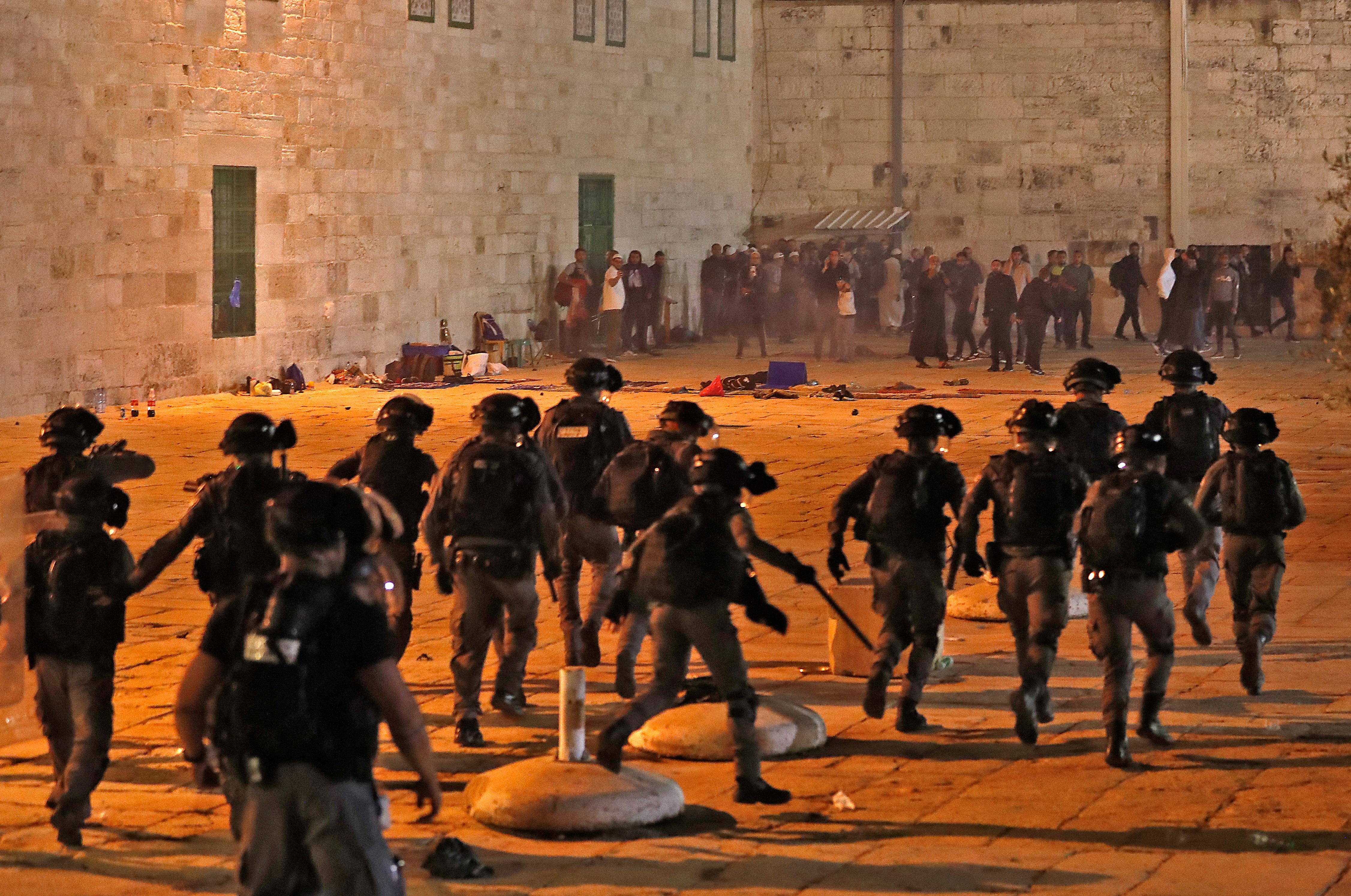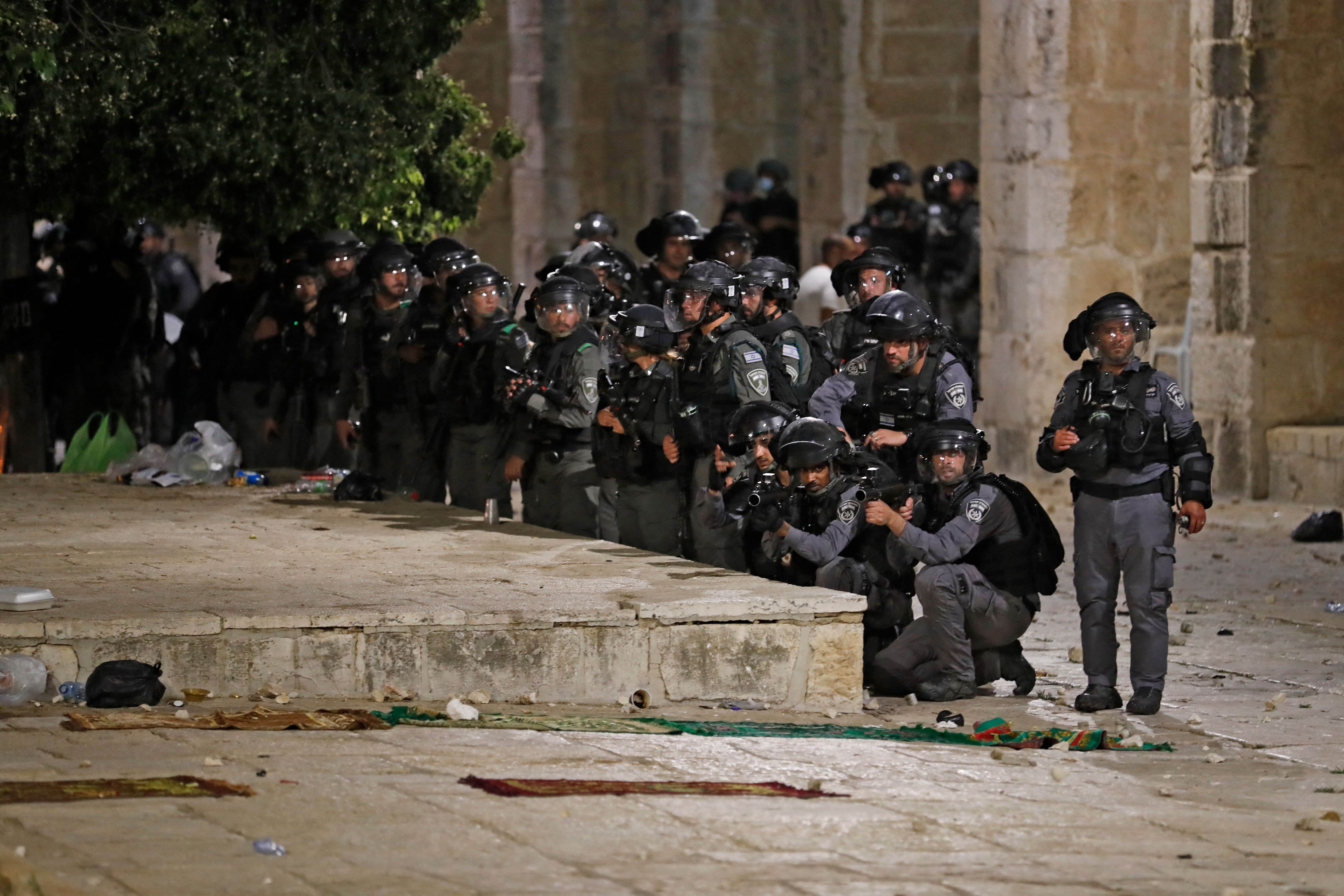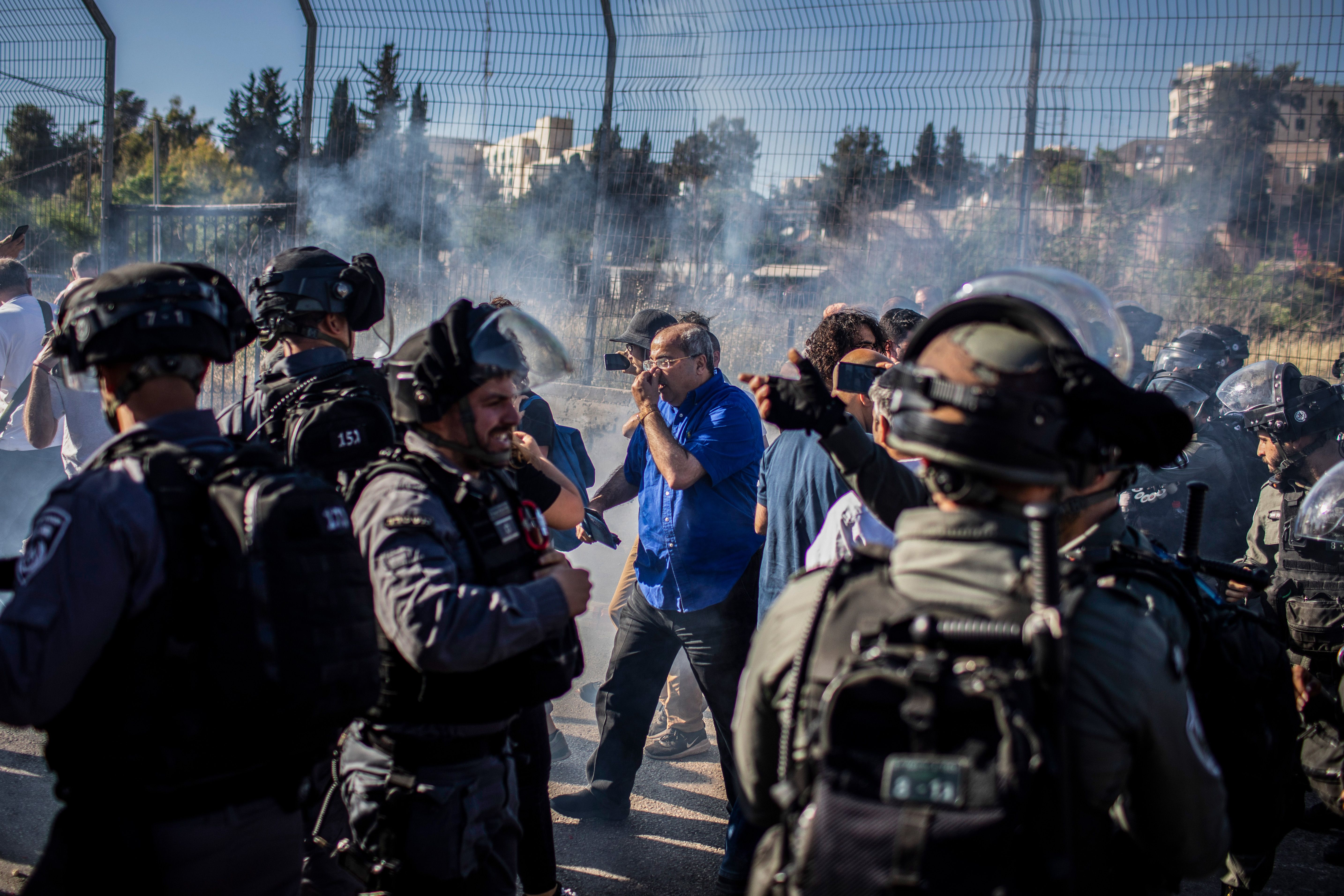 Go deeper