Obamas announce death of former first dog Bo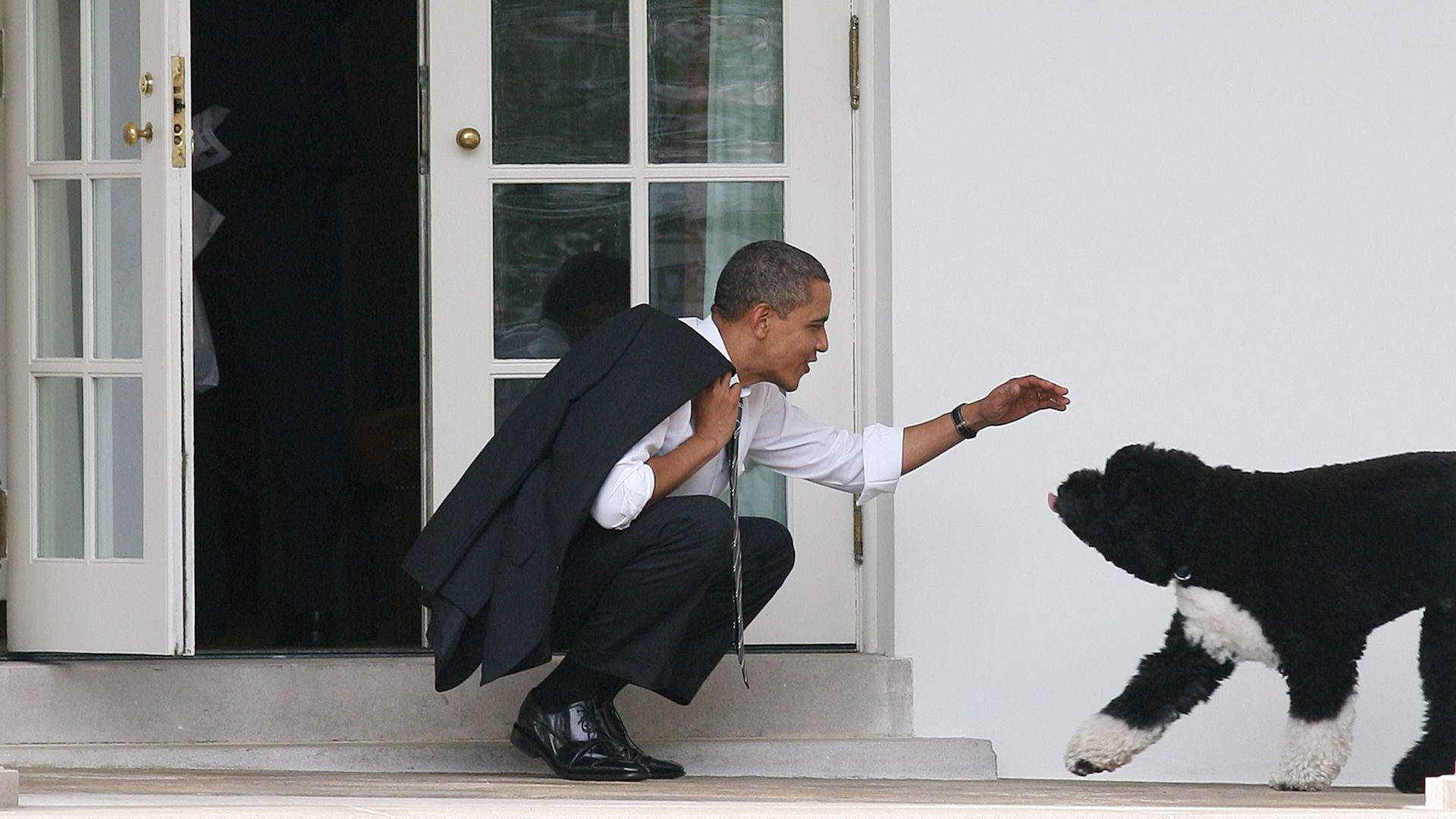 Bo, the Obama family's 12-year-old Portuguese water dog, died of cancer on Saturday afternoon, the former first couple announced.
The big picture: Bo was 6 months old when he arrived at the White House in 2009, having been gifted by the late Sen. Ted Kennedy (D-Mass.) to then-first daughters, Malia and Sasha Obama.
What they're saying: Former President Obama tweeted that "For more than a decade, Bo was a constant, gentle presence in our lives — happy to see us on our good days, our bad days, and everyday in between."
Former first lady Michelle Obama said in a statement that Bo "was there when we flew on Air Force One, when tens of thousands flocked to the South Lawn for the Easter Egg Roll, and when the Pope came to visit."
No one was "happier than Bo" during the pandemic, when "all his people were under one roof again — just like the day we got him," she added.
Go deeper