Exclusive: ACLU appeals for migrant reunification on Mother's Day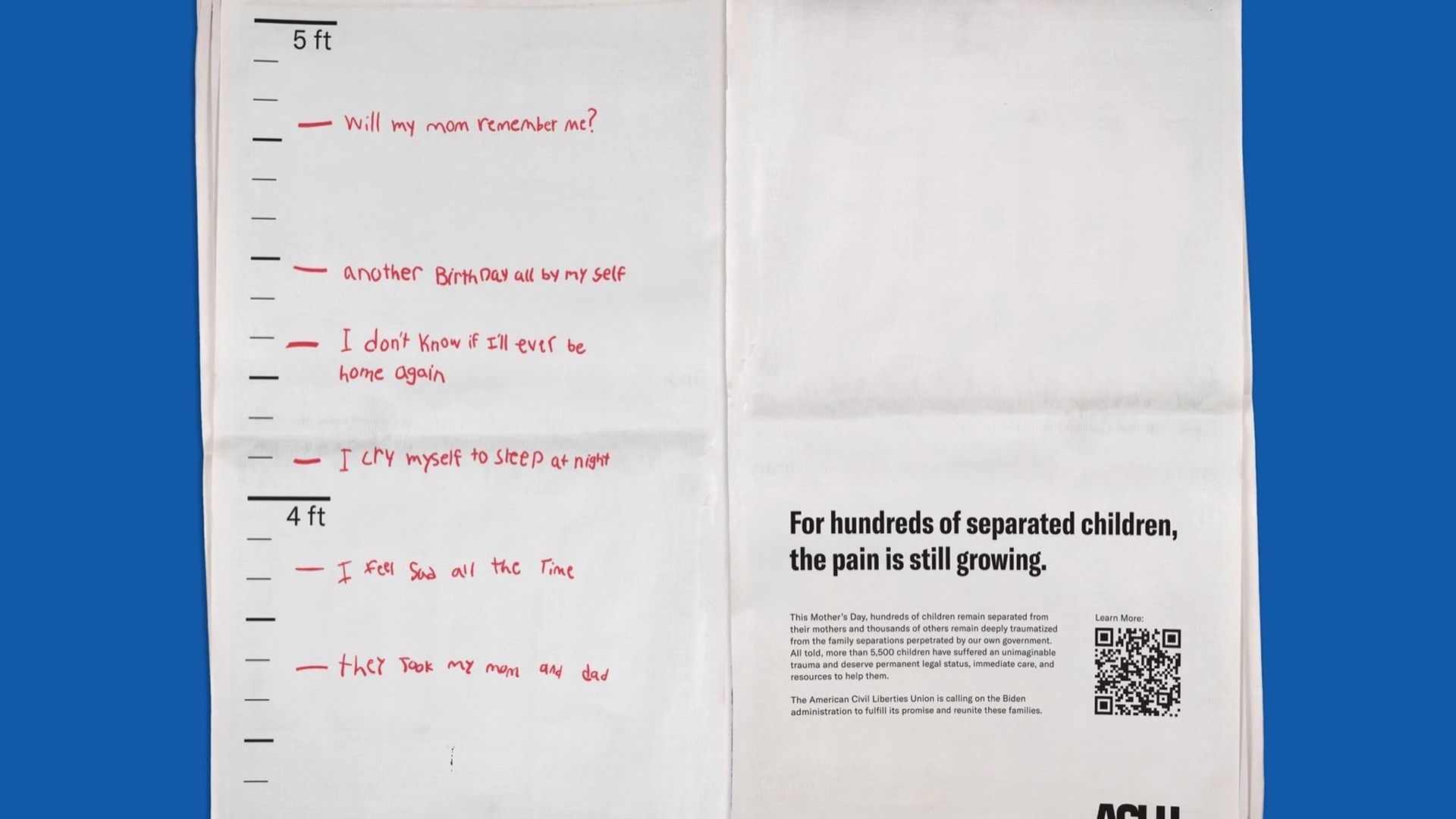 The ACLU is running an emotional two-page ad in the New York Times this Mother's Day, urging the Biden administration to go beyond reuniting migrant children and parents separated by President Trump and guarantee them protections to stay in the U.S.
Details: The ad, previewed by Axios, depicts, in red ink, desperate, hand-scrawled fears of separated children against the backdrop of a growth chart.
"They took my mom and dad," says one note below the 4-foot mark.
"Will my mom remember me?" asks a note closer to the 5-foot mark.
Driving the news: The administration reunited its first four families this week. Around 400 parents have not been located and roughly a thousand remain separated — some since as far back as 2017.
The ACLU is calling for family members to be reunited inside the U.S. and provided "citizenship, resources, care, and a commitment that family separation will never happen again."
What they're saying: "This Mother's Day, hundreds of children remain separated from their mothers and thousands of others are suffering from the trauma Trump's family separation practice inflicted," Anthony Romero, ACLU executive director, said in a statement.
The Biden administration "understands it needs to pick up the pace, and we can't hang the 'mission accomplished' sign just yet," he said.
What we're watching: Biden's Family Reunification Task Force is due to release a progress report on June 2.
After suing over the Trump administration's separation of migrant children, the ACLU entered into settlement negotiations with the Biden administration in March, citing the task force's intentions and work to reunify the remaining families.
Go deeper