Democrats are still looking for a plan on drug prices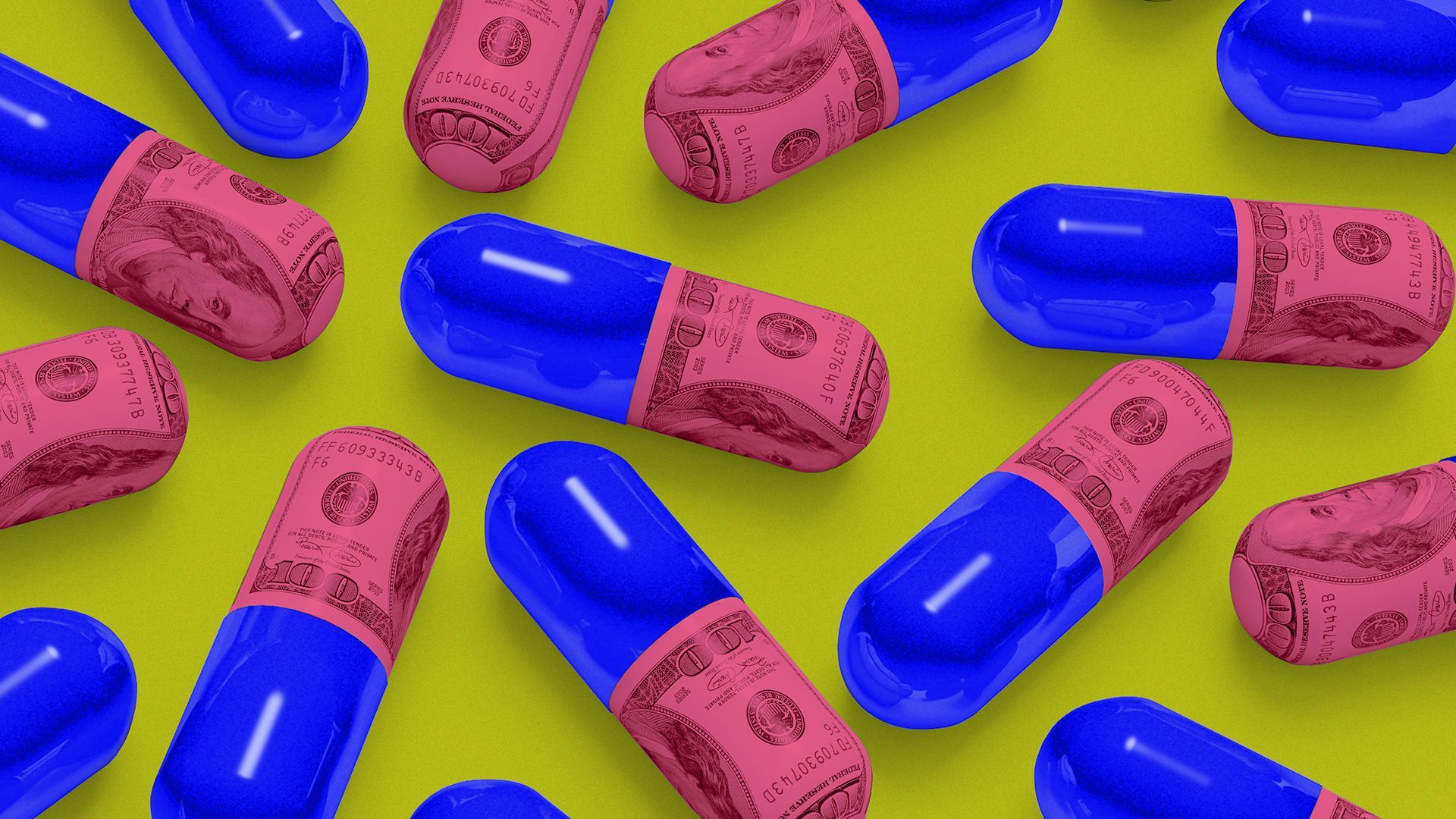 Democrats have no workable plan to tackle the cost of prescription drugs, even with full control of Washington and after campaigning on the issue for years.
The picture: Voters still care about the cost of drugs, but Democrats don't have a feasible legislative strategy yet — or an agreed-upon policy to fit into a legislative strategy.
State of play: In his recent address to Congress, President Biden called for giving Medicare more leverage over the prices it pays for drugs. But nothing on drug prices was part of his proposed American Families Plan, which includes a slew of other Democratic priorities.
Congressional Democrats say they still intend to tackle the issue.
Senate Majority Leader Chuck Schumer last week told The.Ink that he also supports allowing Medicare to negotiate prices.
House Democrats held two hearings on a bill that would allow Medicare to negotiate the price of some drugs and tie its prices to what other countries pay.
Yes, but: Given Democrats' razor-thin majorities and the industry's colossal lobbying power, they likely couldn't corral the votes to pass such sweeping reforms in the Senate.
And they don't yet have a fallback plan that the whole caucus could support, especially in the face of fierce opposition from industry.
The bottom line: "If you're just looking at public opinion polling, this is something Democrats should be raising their hands on, 100%," Harvard professor Robert Blendon said.
"What helps you in the midterm is to have three or four issues which are very popular that you did something about," he added. "It's a very salient issue that would help most Democrats running in the midterm."
Go deeper