Oklahoma secures $2.6 million refund for hydroxychloroquine purchase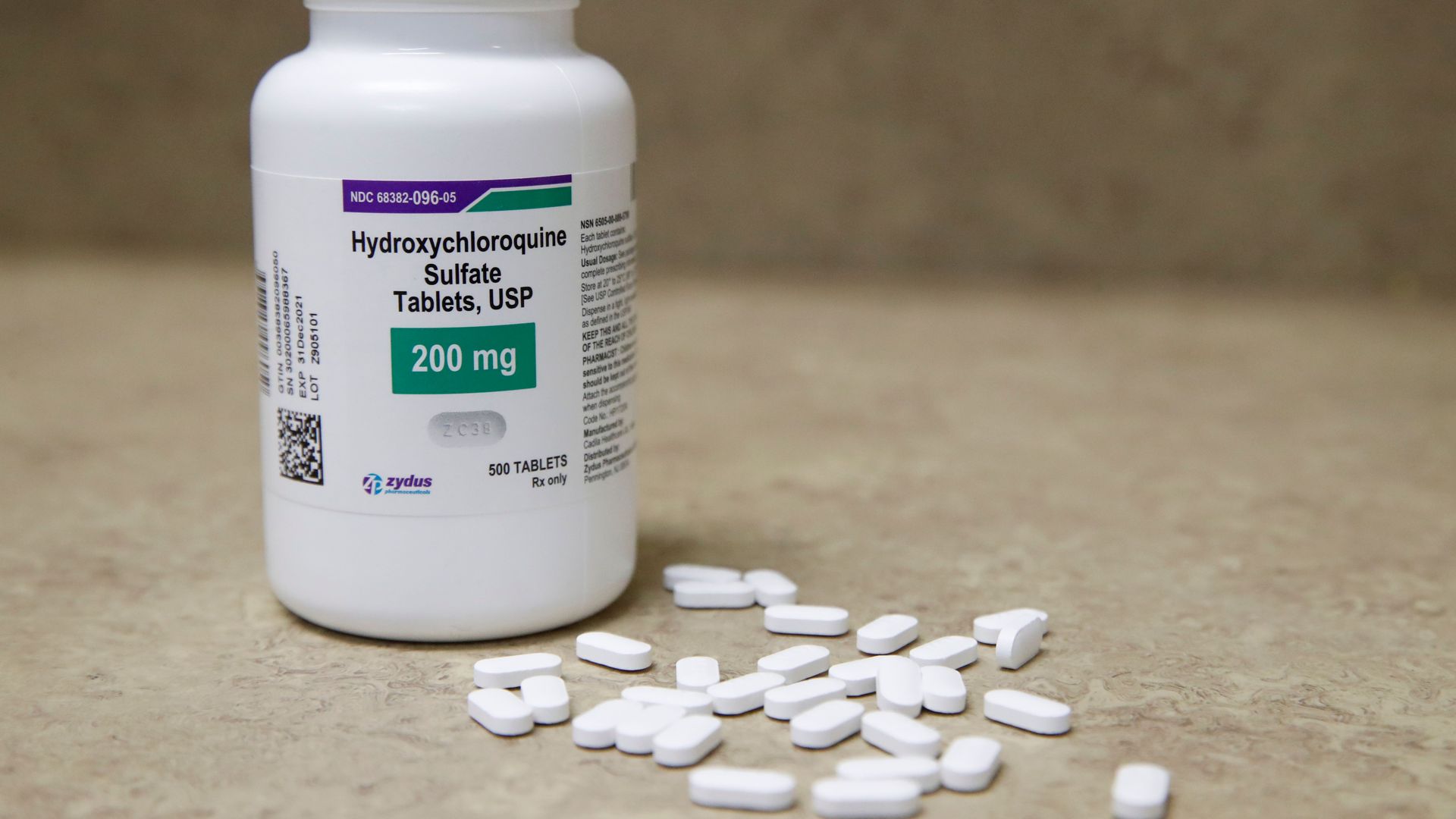 Oklahoma has secured a $2.6 million refund for a malaria drug purchase once touted by former President Trump as a treatment for COVID-19, the state's attorney general announced Friday.
Why it matters: Trump repeatedly promoted hydroxychloroquine last year despite health officials warning that the drug should not be prescribed for treating COVID-19 outside of research or hospital settings due to serious side effects. Oklahoma purchased 1.2 million hydroxychloroquine pills in April 2020, per AP.
What they're saying: Attorney General Mike Hunter said the state reached an agreement with FFF Enterprises, a private medical supplier.
"They recognized we were in competition with every other state in the nation to get whatever we could to protect Oklahomans. When it was determined the drug wasn't effective in combatting the virus, they did the right thing by refunding our money," he said in a statement.
The state will return its stockpile and receive the purchase price in full.
Go deeper