The limits of "Buy American"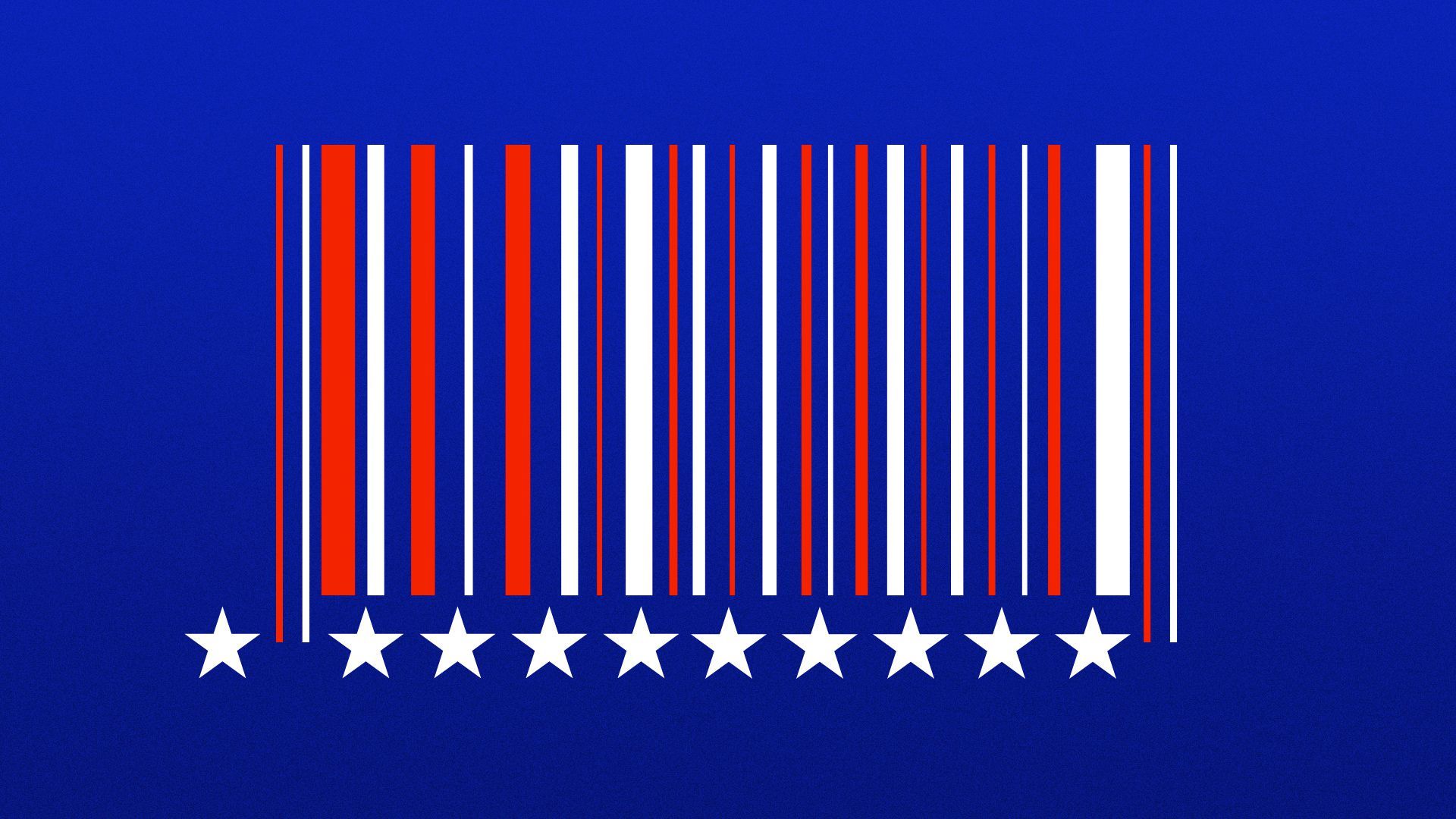 Joe Biden and Donald Trump agree on at least one thing: Buy American. The slogan was a centerpiece of Biden's recent address to Congress, backed up with one of his first executive orders.
Why it matters: Federal law has placed a heavy thumb on the scales when it comes to hundreds of billions of dollars of U.S. government spending. But it's far from clear that it will have its desired effect.
How it works: When bidding for government contracts, U.S. businesses are allowed to come in as much as 50% more expensive than foreign competitors and still win, if they're dealing with the Department of Defense.
For the rest of the government, the "price preference" is 20% for large businesses, and 30% for small ones.
The logic is that the extra business for American companies will create good American manufacturing jobs, and help make the country more resilient to external shocks that can sever global supply chains.
The reality doesn't seem to work that way, however — especially since the Buy American policy, on its own, doesn't even come close to being a fully-fledged strategy to reshore American manufacturing, per a recent McKinsey report.
In order to make manufacturing jobs attractive, says Harry Moser, president of the Reshoring Initiative, the government would have to scale back on minimum-wage hikes. Working in a foundry or steel mill doesn't seem attractive, he says, when Starbucks, by law, pays just as well.
Adam Posen, president of the Peterson Institute for International Economics, sees a double standard at play in what he calls "the fetishization of manufacturing jobs."
"The image of men doing dangerous things to produce heavy stuff seems to resonate with nostalgic voters in a way that women providing human services does not," he writes, adding that "manufacturing also favors white men over men of color."
The result: "To favor manufacturing jobs is to favor white male workers."
The big picture: It's hard for the State Department to preach a multilateralist gospel while the White House takes an America First approach to procurement.
The bottom line: The Buy American edict forces the government to spend more — and therefore to either borrow more or tax more, too. The costs are borne across the country, while the benefits are concentrated among a small group of businesses.
Go deeper