Amnesty International restores Navalny's "prisoner of conscience" status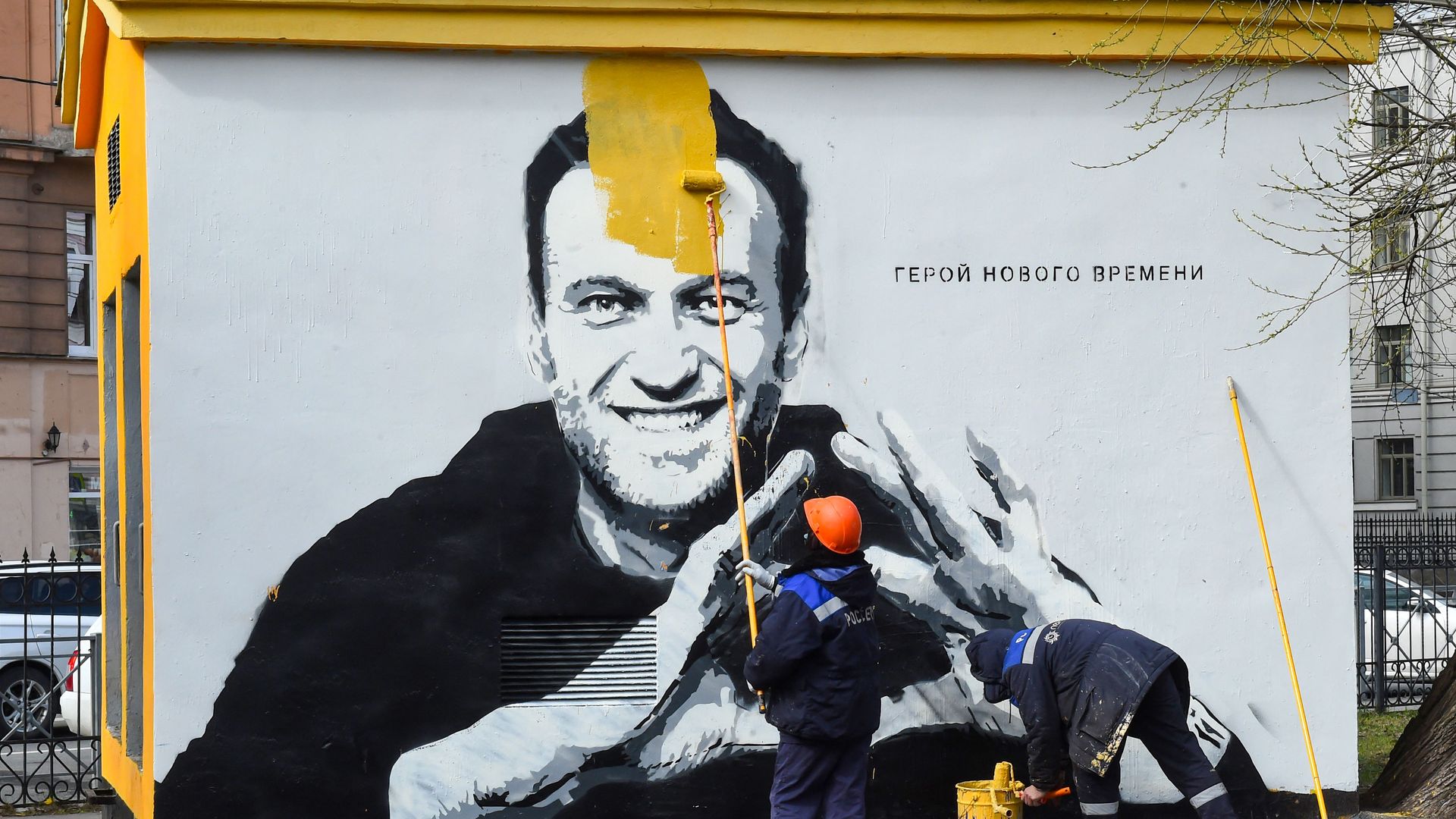 Amnesty International announced Friday that it would restore jailed Kremlin critic Alexei Navalny's status as a "prisoner of conscience," apologizing to Navalny and Russian activists for revoking the designation in February.
Why it matters: Amnesty made the decision to strip the Russian opposition leader of the status after being flooded with complaints — which the group acknowledged appeared to be "part of a coordinated campaign abroad to discredit" Navalny — about his past xenophobic comments.
Navalny, an anti-corruption campaigner often described as "the man Putin fears most," has espoused nationalist and anti-immigrant views in the past.
He was sentenced to prison in January for violating his parole while recovering in Germany from an assassination attempt, which U.S. intelligence has said was carried out by Russia's security services.
What they're saying: "Amnesty International made a wrong decision, which called our intentions and motives into question at a critical time, and apologizes for the negative impacts this has had on Alexei Navalny personally, and the activists in Russia and around the world who tirelessly campaign for his freedom," the human rights group said in a statement.
"Alexei Navalny has not been imprisoned for any recognizable crime, but for demanding the right to equal participation in public life for himself and his supporters, and for demanding a government that is free from corruption. These are acts of conscience and should be recognized as such."
Amnesty added that when it designates an individual as a prisoner of conscience, "this in no way involves or implies the endorsement of their views" — reiterating that it finds his past comments "reprehensible."
Go deeper: Navalny appears in court as anti-corruption network is forced to shutter
Go deeper