U.K. sends patrol ships to British island amid fishing dispute with France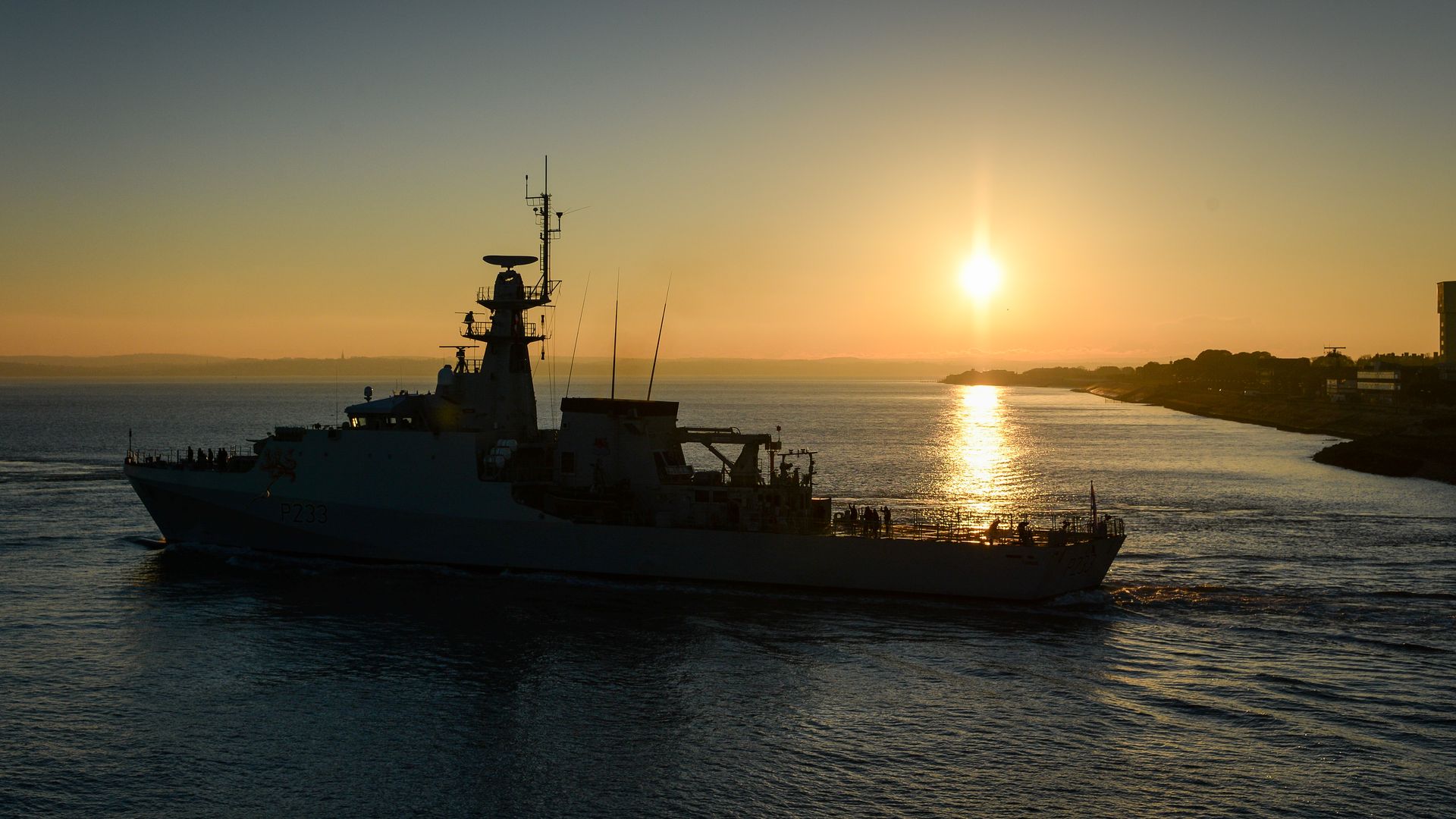 The United Kingdom's government announced Wednesday it has deployed two Royal Navy patrol vessels to the island of Jersey "as a precautionary measure," as tensions over fishing rights escalate with France.
Why it matters: British Prime Minister Boris Johnson said in a statement the government took the action to protect Jersey against potential threats of "a blockade" of French fishing boats at the island, which is off the coast of northwest France.
French officials on Tuesday threatened "retaliation measures" including cutting off electricity to the self-governing dependency of the British crown over the dispute — which is driven by claims the U.K. government breached a fishing licenses agreement reached in the Brexit deal.
Of note: Jersey gets 95% of its electricity from France via underwater cables.
Flashback: The issue of fishing territory was a major sticking point during Brexit negotiations.
Go deeper