Illinois congresswoman: U.S. health care system has racism "in its foundation"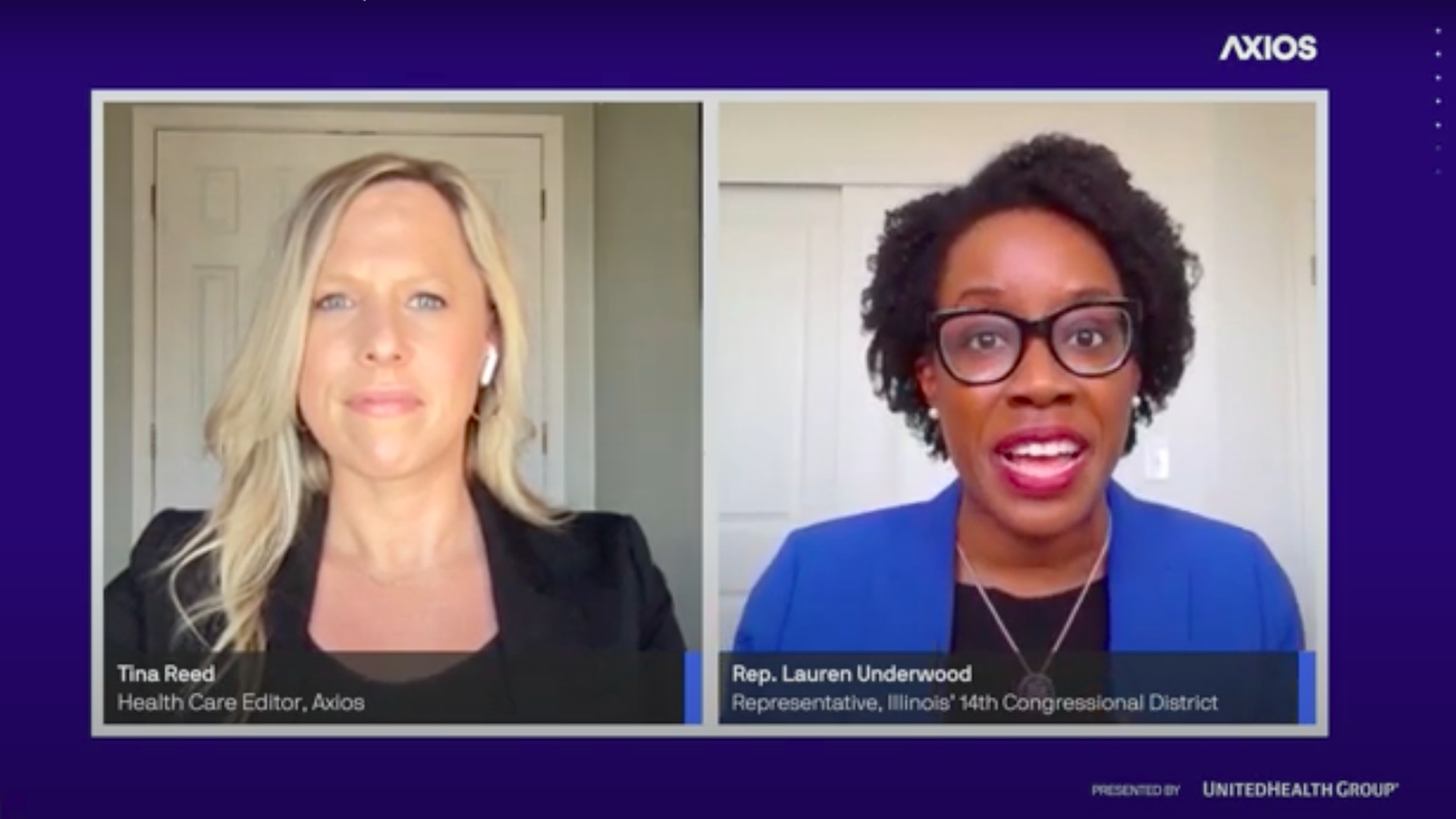 The high maternal mortality rate for Black women in the U.S. is part of the systemic racism that permeates the country's health care system, Rep. Lauren Underwood (D-Ill.) told Axios at virtual event on Thursday.
Why it matters: The U.S. has the highest maternal mortality rates in the developed world, largely due to high mortality rates among Black mothers, according to research by Commonwealth Fund.
What she's saying: "So I'm a nurse. And when I was in nursing school, they would tell us about this maternal mortality disparity and say, you know, there's just something about Black women. And it's like, no, there's nothing wrong with Black women," Underwood, co-founder of the Black Maternal Health Caucus, said.
"This is a health care system that has systemic racism in its foundation. And so what we are trying to solve is a problem where Black birthing people are not heard, they're not listened to, and that there's these barriers in place of getting equal care and the best health care possible for the moms and the babies."
"In the United States today, Black birthing people are three to four times more likely to die from pregnancy-related complications than their white counterparts. So we have this dual crisis, maternal mortality and morbidity," she said.
Watch the full event here.
Go deeper