Pentagon tracking path of falling Chinese rocket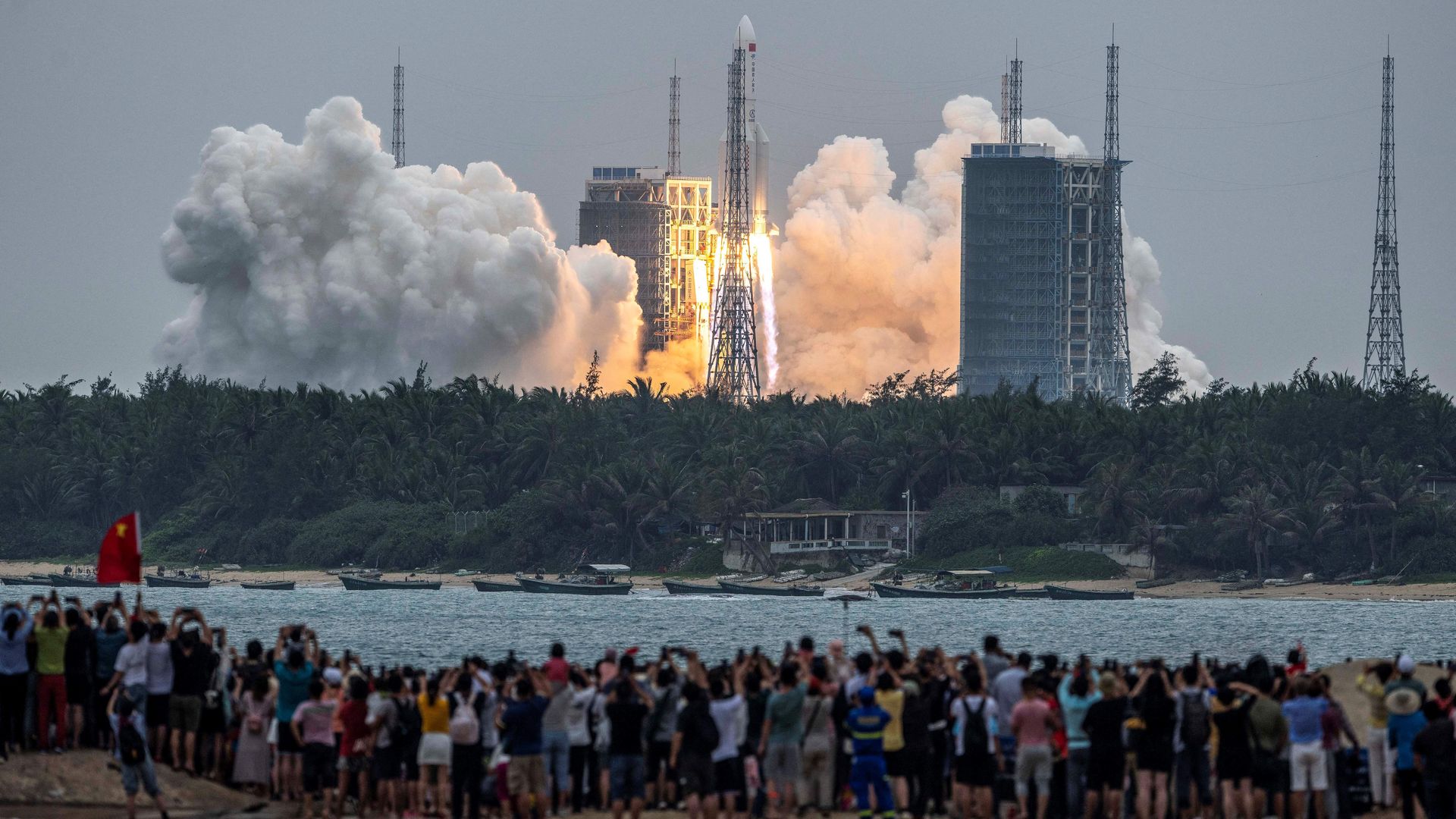 The Pentagon said Wednesday it's tracking the uncontrolled descent of the Long March-5B Y2 rocket that carried a Chinese Space Station module to orbit last week.
Details: Defense Department spokesperson John Kirby told reporters the rocket's debris was expected to return to Earth "somewhere around" May 8 and that the U.S. Space Command has said "almost the entire body of the rocket" remains intact. "It's too soon to know exactly where it's going to come down," he added.
Our thought bubble, via Axios' Miriam Kramer: This isn't the first time a rocket or spacecraft launched by China's space agency has come down to Earth uncontrolled.
Space watchers also played a waiting game as China's Tiangong-1 space station came back through the atmosphere in 2018, eventually burning up above the Pacific Ocean.
Go deeper