Oversight Board knocks Facebook for "lazy" Trump referral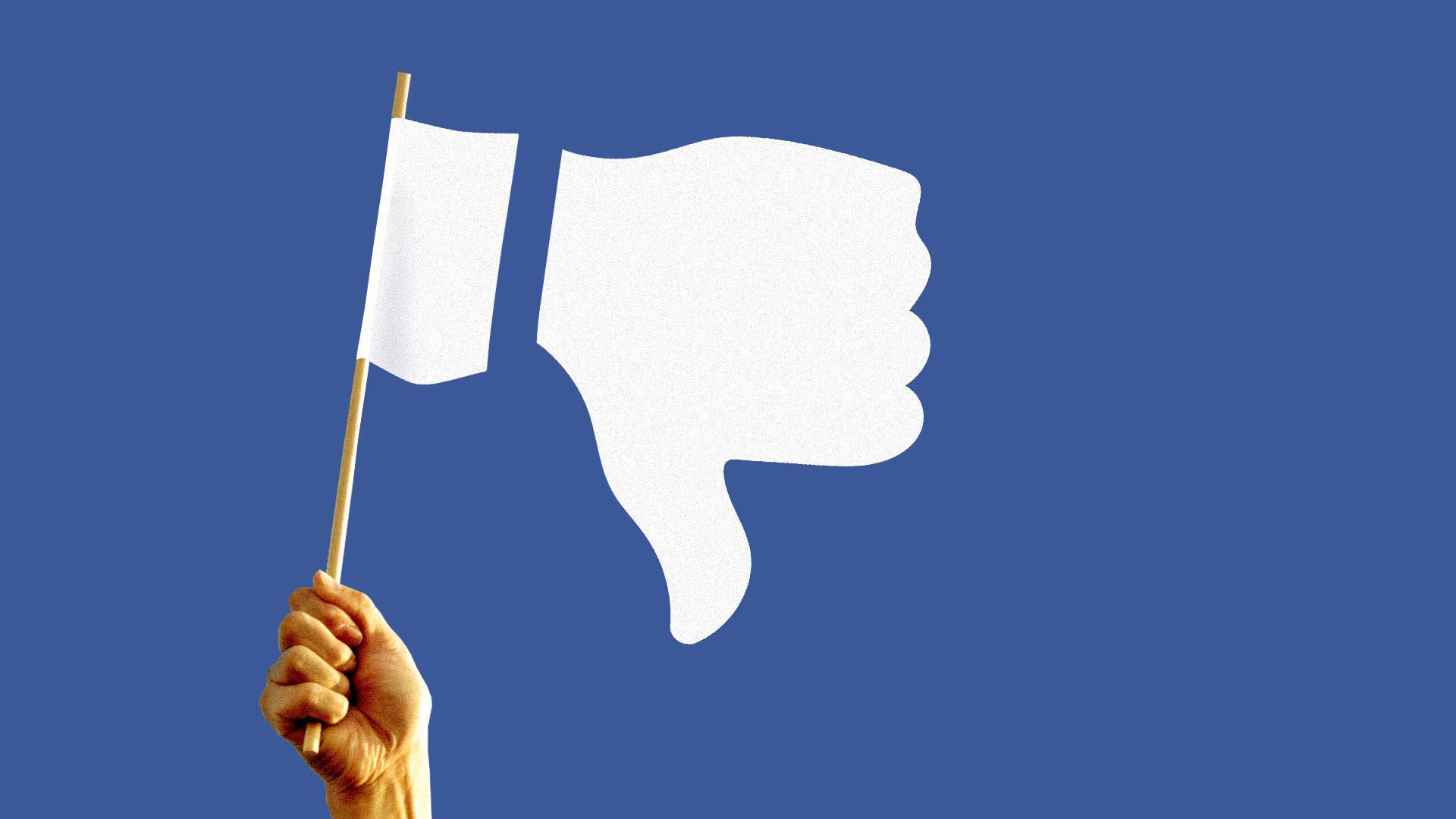 The independent Oversight Board sent former President Trump's suspension from Facebook back to the company Wednesday because it found Facebook's original referral of the case to be "lazy," a member of the board told Axios.
What they're saying: "We felt it was a bit lazy of Facebook to be sending over to us a penalty suggestion that didn't exist in their own rulebook, so to speak, in their own community standards," said former Danish Prime Minister Helle Thorning-Schmidt, an Oversight Board member, at an Axios event.
"[W]e are not here to lift responsibility off Facebook. We're here to be independent," she added.
Catch up quick: The Oversight Board upheld Facebook's suspension of Trump's account, but slammed the tech giant for creating an arbitrary penalty — an indefinite suspension — to address Trump's policy violations.
It instead argued that Facebook should have either deleted Trump's accounts or suspended them for a certain period of time.
The board mandated that Facebook find a "proportionate response" to Trump's violations within six months and urged the company to better define its rules and make its process more transparent.
Be smart: The Board's decision to uphold Facebook's initial ban while leaving the door open for Facebook to bring Trump's accounts back in six months, left critics from many political perspectives frustrated.
Color of Change president Rashad Robinson called it an "illegitimate and anti-democratic circus of a process." Republican Congresswoman Cathy McMorris Rodgers said "to punt such an important decision back to Facebook after months of secret deliberations calls into question their purpose." 
But First Amendment experts said it ultimately made a smart call. "[T]his ruling is thoughtful and tactically savvy," tweeted Jameel Jaffer, director of the Knight First Amendment Institute at Columbia University.
What to watch: In punting the decision back to Facebook, the board conceded that it may have opened the door for Facebook to just kick it back to the board once more down the road.
"I think it is possible that this case, or other cases, could make it (back) to the board and we could ... it will involve an actual decision that would require us to vote up or down and have a binding decision," said John Samples, vice president at the Cato Institute and an Oversight Board member, also speaking at the Axios event.
Our thought bubble: Before the decision's announcement, many observers guessed the board's global outlook and free-speech orientation would lead it to reinstate Trump's account. By asking Facebook to revisit the issue instead, the board invited criticism for ducking a hard call — but also demonstrated it would not let Facebook use it to dodge responsibility.
The bottom line: The most likely impact of the decision will be to force Facebook to think twice before using arbitrary punishments to enforce its rules, Thorning-Schmidt suggested.
"In the long run, they will benefit from the clarity and the principled decision- making that we are pushing them into," she said.
Watch the full event here.
Go deeper