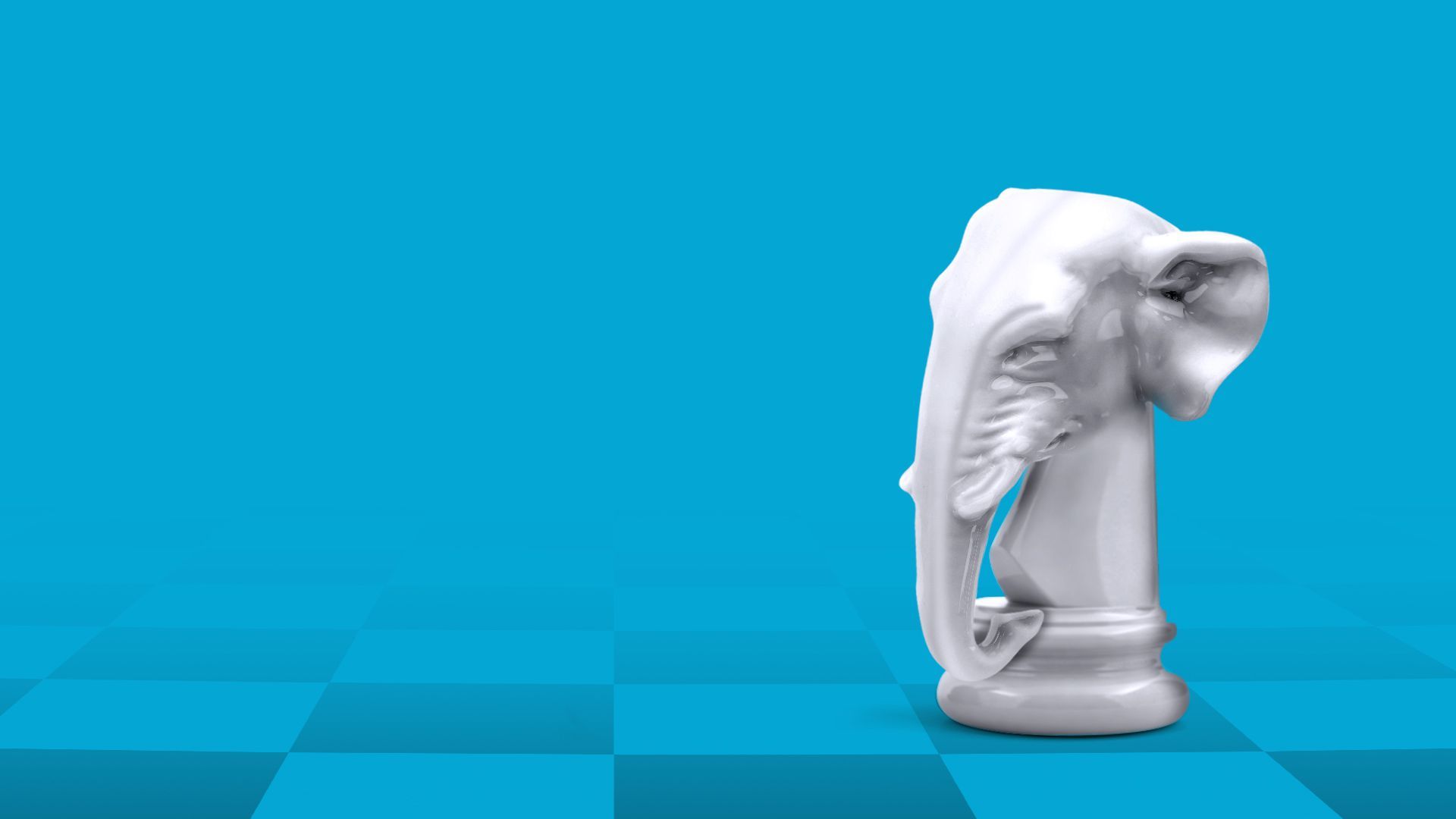 Rep. Liz Cheney (R-Wyo.) is all but rolling out the red carpet for her own ouster as House GOP conference chair next week and her expected replacement with Trump defender Rep. Elise Stefanik (R-N.Y.).
Why it matters: Cheney's political falling out with House Minority Leader Kevin McCarthy (R-Calif.) is the ultimate proxy war between Republicans who remain beholden to a former president who falsely claims the election was stolen from him, or breaking free from Donald Trump to refocus on traditional conservative values.
Driving the news: "We must be brave enough to defend the basic principles that underpin and protect our freedom and our democratic process," Cheney wrote Wednesday in a Washington Post op-ed.
"I am committed to doing that, no matter what the short-term political consequences might be."
"I am a conservative Republican, and the most conservative of conservative values is reverence for the rule of law."
Between the lines: In the short term, McCarthy wants to get rid of Cheney so he can refocus on gaining the House majority — and the title of speaker — in 2022.
He sees embracing Trump as his ticket to getting there and is willing to steamroll anything getting in his way.
In the long term, Cheney thinks her principled stand may not only save the Republican Party but distinguish her as a truth-teller worthy of potentially being president herself one day.
By any measure, the Republican Party should be unified right now.
The past is dim: It lost the White House and Senate in November and narrowed the gap but remained in the minority in the House.
The future is bright: The party will largely control this year's redistricting battles in the states; the Democrats are seeing their already-narrow House margin threatened by retirements, and history shows the party in power loses seats in midterm elections.
Yet none of those factors has convinced McCarthy and his leadership team to disband the circular firing squad.
If plans unfold as expected, the House Republican conference will hold a snap leadership election next week and oust Cheney.
Stefanik, who gained national attention for her defense of Trump during his first impeachment trial, will replace her. Stefanik already has the backing of House leadership and Trump, despite being far less conservative than Cheney.
Cheney will emerge a political martyr, held up by some Democrats in the short term as a partisan sacrifice despite, at one time, having loathed her, her father, former Vice President Dick Cheney, and even her mother, Lynne.
She'll also have a unique brand compared to the likes of election-deniers such as Sens. Ted Cruz (R-Texas) and Josh Hawley (R-Mo.).
Cheney has been baiting this outcome.
She's doubled- and tripled-down on her condemnation of the former president — despite his stranglehold on her peers, and his enduring grip on GOP voters across the country.
She's also made no secret of her political aspirations. Cheney was raised in a family with an eagle-eyed view of how to advance in Republican politics.
Last week, she told the New York Post she isn't ruling out a future presidential run, admitting that she thinks standing her ground after the Jan. 6 Capitol attack is a quality that voters will end up preferring in a 2024 candidate.
Go deeper