IBM says it has produced world's first 2-nanometer chips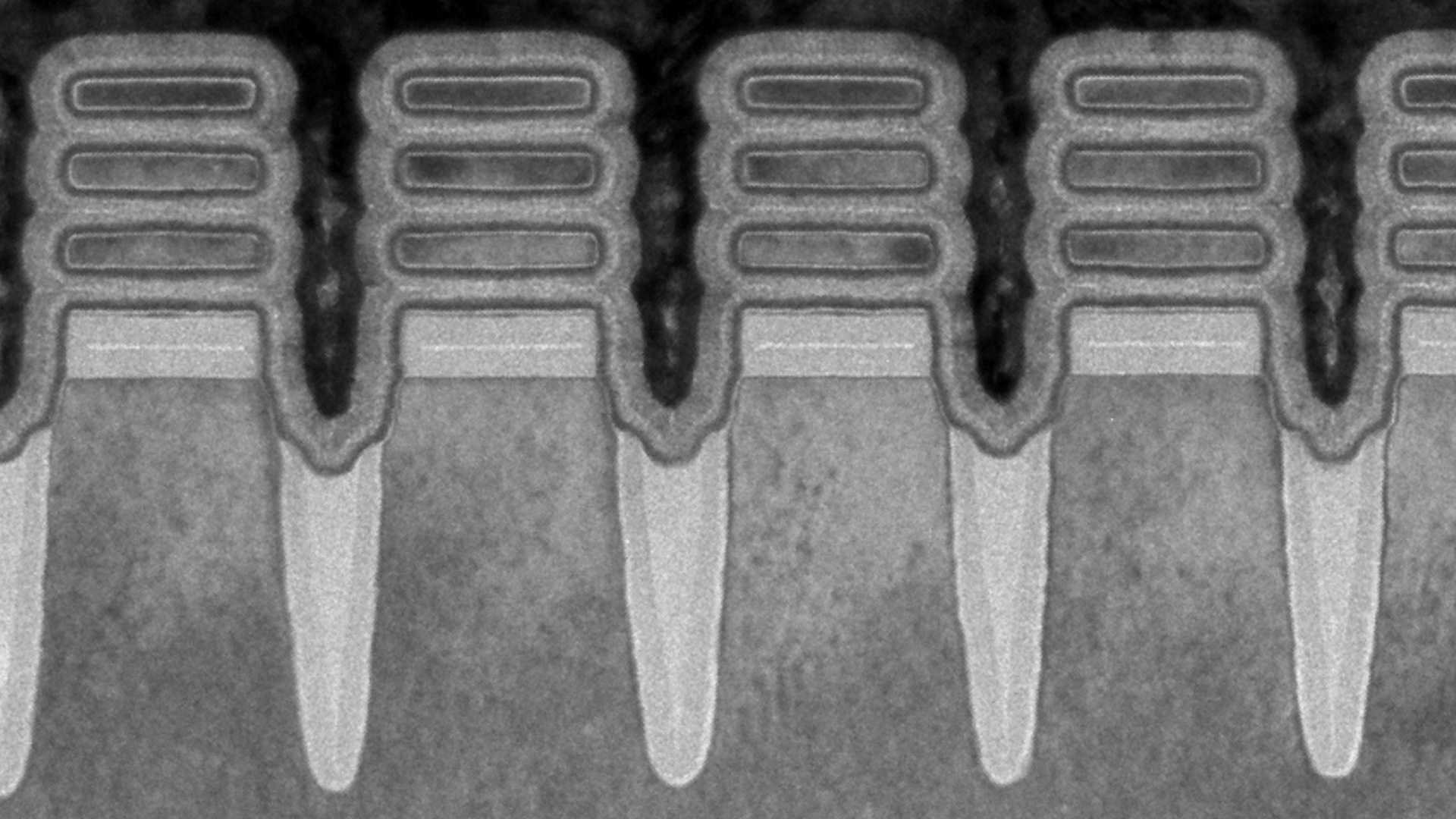 IBM announced today it has reached a milestone in semiconductor manufacturing, producing chips with wiring just 2 nanometers thick.
Why it matters: Chips with thinner wiring typically consume less power and boost performance, while also taking up less space, reducing cost. The IBM process is still a couple years from being ready for full-scale manufacturing.
With wiring this thin, IBM says it can fit 50 billion transistors into a chip the size of a human fingernail. Or, put another way two nanometers is smaller than the width of a single strand of human DNA.
IBM says that, compared to today's leading-edge chips with 7-nanometer wiring, the 2-nanometer chips can improve performance by 45% using the same amount of power, or use 75% less energy while maintaining the same performance level.
The big picture: The advance also comes amid increased interest in boosting American chip manufacturing, which is seen as necessary for both national security and economic competitiveness.
A global chip shortage has further highlighted the benefits of the U.S. having its own domestic capacity.
Intel has recently recommitted to continuing in-house chipmaking and vowed to invest billions at chipmaking plants in Arizona, New Mexico and Israel.
Meanwhile: IBM CEO Arvind Krishna is also releasing a new policy agenda that includes support for the Endless Frontier Act, a bill that would change the approach of the National Science Foundation to focus on helping bridge the gap between academic research and commercial technology.
What's next: IBM says it will work with chipmakers who want to use its 2-nanometer technology in their future manufacturing processes.
Go deeper: Computer chips are still "Made in USA"
Go deeper