Mixed response in Europe to Biden's vaccine patents bombshell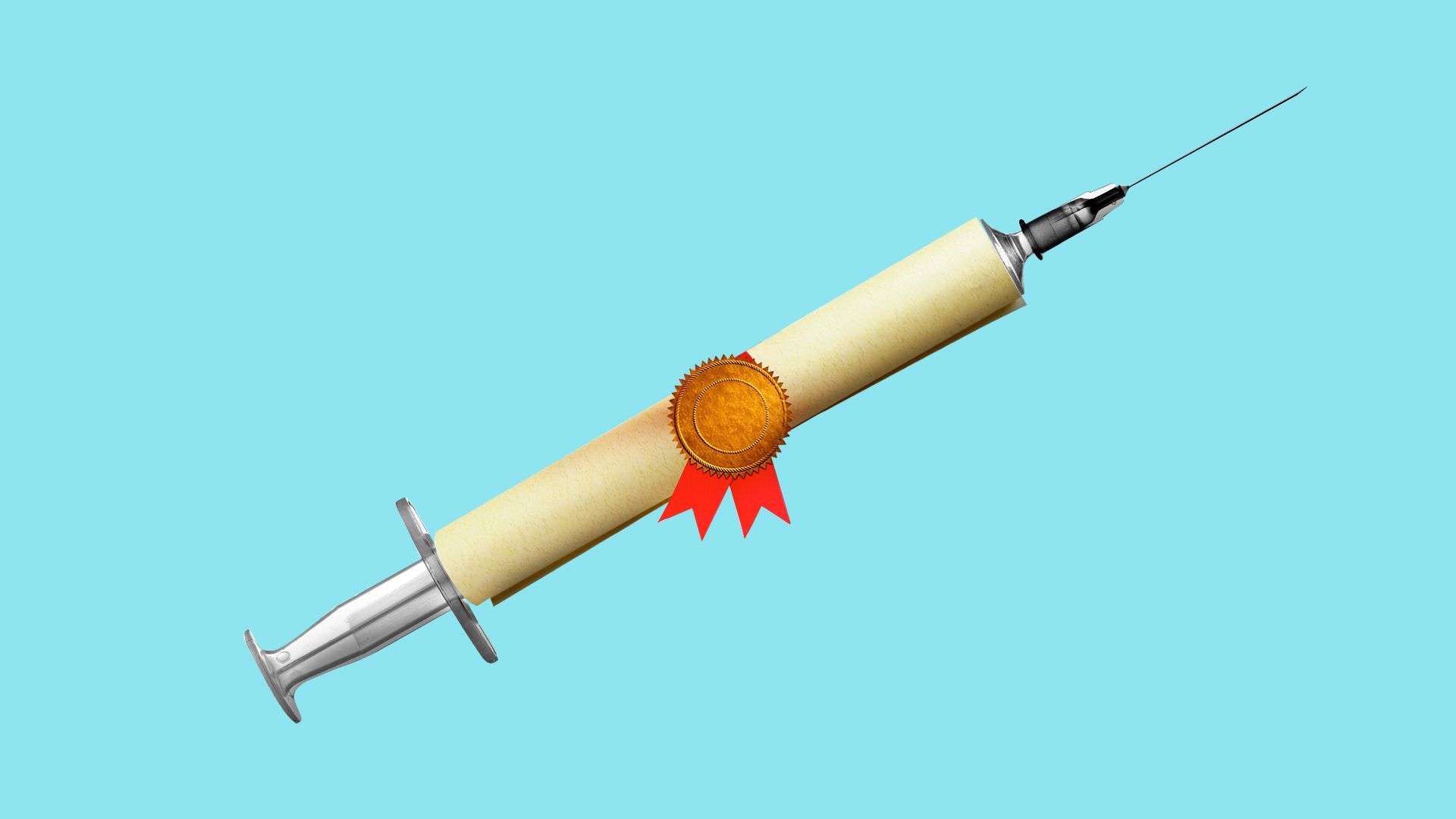 The Biden administration surprised the world last night by coming out in favor of waiving patents for coronavirus vaccines — but Europe is divided on the issue.
What they're saying: European Commission President Ursula Von Der Leyen said Brussels would be willing to discuss it; French President Emmanuel Macron said he backed the U.S. position, but a German government spokesman said the proposal would cause "severe complications" for vaccine production.
Some European officials also took swipes at the U.S. for coming to the vaccine equity table late, after declining to export any vaccines at all until recently.
At least 80 countries, led by India and South Africa, have called for vaccine IP to be waived, while rich countries and pharmaceutical companies had generally opposed the move.
The state of play: This issue is heading to the WTO, and will likely take months to resolve. It would then take at least several months more for facilities in the developing world to start pumping out vaccines.
Even then, most of the bottlenecks that are currently slowing global production — shortages of ingredients or vials, for example — will still exist, and the logistics of bringing new facilities on line will be complicated.
Still, waiving the patents could allow producers in countries like Bangladesh and South Africa to start producing doses, potentially increasing the supply to developing countries in the medium term.
In other news...
The COVAX initiative announced Thursday that it purchased 350 million doses of the Novavax vaccine for delivery beginning in Q3, pending regulatory approval. The U.S. could also begin sharing doses of the American-made vaccine once it's approved.
German firm CureVac will soon release trial data for its RNA vaccine, which — unlike Pfizer and Moderna — can be kept at normal refrigerated temperatures. That could make it a genuine game-changer.
Canada authorized the Pfizer/BioNTech vaccine for children as young as 12. The U.S. is likely to follow suit as early as next week.
Go deeper: U.S. could fill "vaccine diplomacy" void as other powers struggle
Go deeper