Scoop: Jared Kushner founds "Abraham Accords Institute"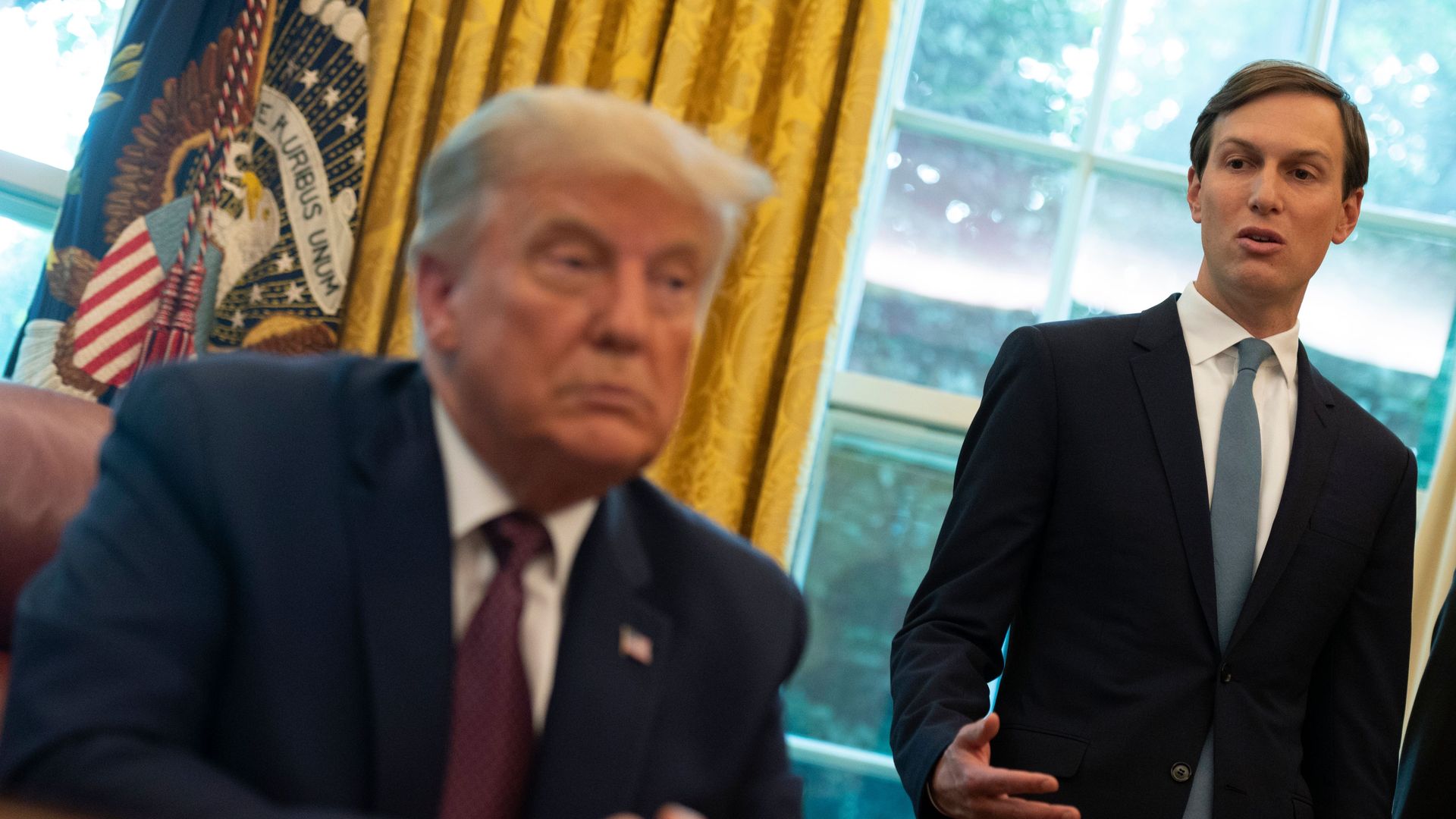 Jared Kushner is founding an organization called the Abraham Accords Institute for Peace, to work on deepening the normalization agreements he helped strike between Israel and Arab countries.
The big picture: The Abraham Accords, signed in September 2020, were arguably Trump's biggest foreign policy achievement and the biggest breakthrough for relations between Israel and the Arab world for 25 years.
Details: The non-partisan, non-profit organization will have a five-year mandate and be funded through private donations.
According to a statement, it will focus on increasing trade and tourism between the five signatory countries — Israel, Bahrain, the UAE, Morocco and Sudan — and developing programs to foster people-to-people connections between the countries.
It will also "provide analysis of the benefits of normalization and the potential benefits additional Arab countries can receive if they join the Abraham Accords."
Kushner is founding the institute with former White House envoy Avi Berkowitz, who helped negotiate the agreements; Israeli-American businessman and Democratic donor Haim Saban; and three heavy hitters from the region: the Emirati and Bahraini ambassadors to Washington, Yousef Al Otaiba and Abdulla R. Al-Khalifa, and Israeli Foreign Minister Gabi Ashkenazi.
The board is still being formed and is expected to include representatives from Morocco and Sudan. The founders also want to add more democrats and advisers from the region.
The executive director will be Rob Greenway, formerly the top Middle East advisor on Donald Trump's national security council.
What they're saying: "The energy and enthusiasm for the Accords across the region is truly remarkable," the group said in a joint statement.
"In less than a year, this warm peace is melting decades of misunderstanding and hostility across the region. This is a peace among peoples as much as it is among nations. This will be the institute's focus – to nurture and deepen these human connections."
What we're watching: The Biden administration has said it wants to build on the accords and potentially add additional countries.
President Biden spoke Tuesday with Emirati Crown Prince Mohamed bin Zayed and said the normalization of relations between the UAE and Israel was of strategic importance to the U.S.
Go deeper