PBS NewsHour's Yamiche Alcindor to anchor "Washington Week"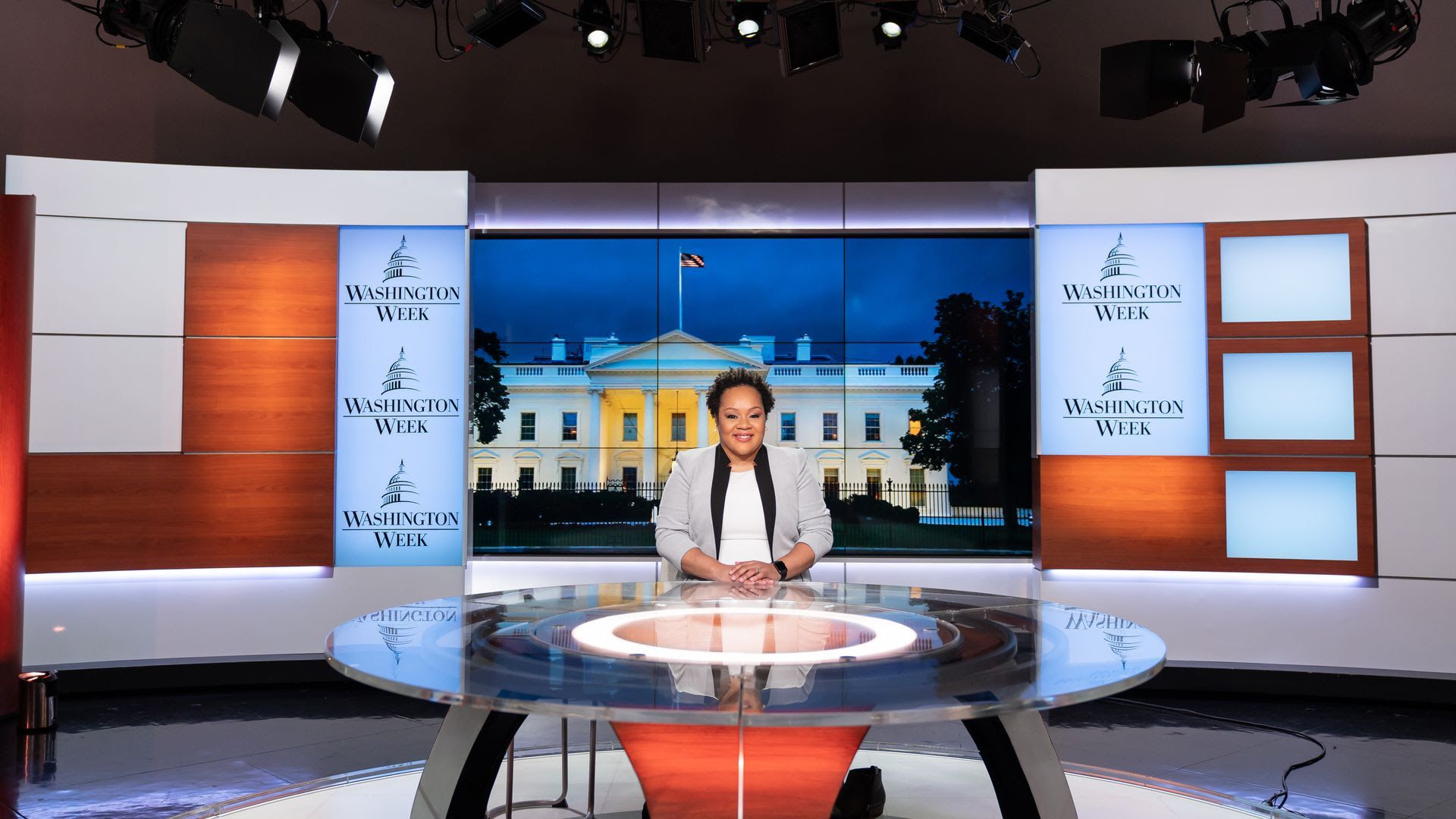 Yamiche Alcindor, White House correspondent for "PBS NewsHour," today was named the ninth moderator of "Washington Week" in the venerable program's 54-year history.
Why it matters: Alcindor follows in the footsteps of the show's longtime moderator and her mentor, Gwen Ifill, who became the first Black woman to anchor a national political talk show in 1999.
I know how much 'Washington Week' meant to Gwen, and how much she put her stamp on the legacy of the show," Alcindor told the New York Times.
"I also feel this incredible responsibility to think deeply about taking this on and making it a show that people want to watch, that people will feel is living up to its great legacy."
Details: Alcindor, who'll remain as PBS White House correspondent and a contributor for NBC News and MSNBC, begins her new role this Friday. The program, produced by WETA, airs live on Fridays at 8 p.m. ET on PBS stations nationwide.
The big picture: Alcindor, a former New York Times correspondent, succeeds the WashPost's Robert Costa, who stepped aside to write a Trump/Biden book with Bob Woodward.
Go deeper