Scoop: VC-backed media startup adds Condé veteran Liz Gough as co-founder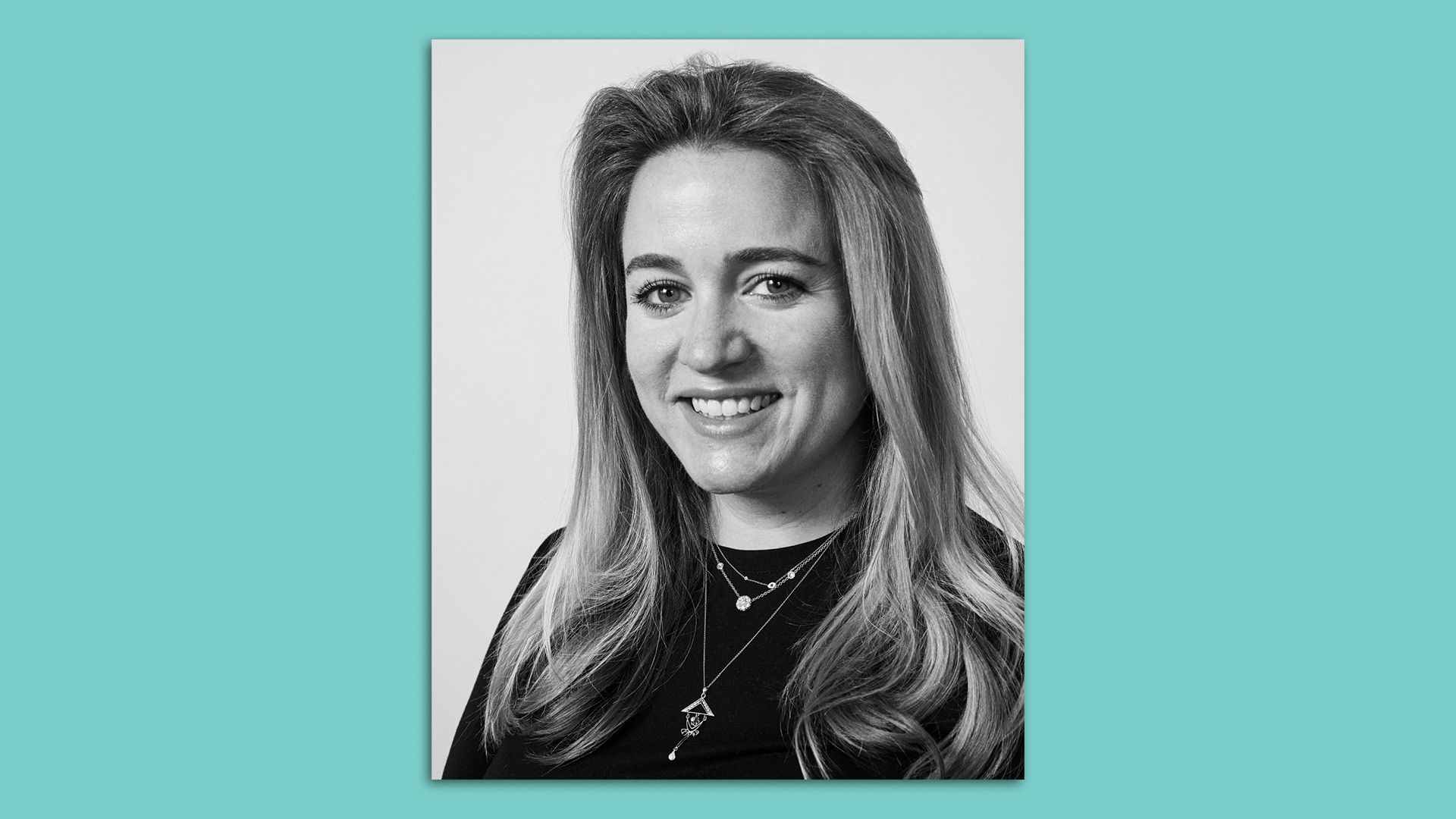 The new upstart media company led by media veterans from Luminary, The New York Times and The Athletic is adding a fourth partner, a person familiar with the company's plans tell Axios.
Details: Condé Nast's Liz Gough will join as co-founder and chief operating officer of the company, managing its business operations, B2B marketing and advertising.
A source tell Axios that even though the company will be centered around subscriptions, it also plans to include advertising and other forms of revenue down the line.
The advertising component will be focused on fully-integrated brand partnerships with news products like newsletters, live audio, and events — not scaled banner ads.
The audience that the company aims to reach includes people with high household incomes and high levels of education — tastemakers that will presumably be attractive to big brands.
Gough was previously the SVP, and U.S. Commercial Lead at CNX, Condé Nast's creative agency. In her five years at Condé Nast, she was focused on selling brand partnerships to CMOs.
She joins co-founders Joe Purzycki, co-founder of the podcast company Luminary, Jon Kelly, a former New York Times editor and founder of Vanity Fair's "The Hive," and longtime digital media executive and early Athletic employee Max Tcheyan.
The big picture: The idea behind the outlet is to build a newsroom that focuses more on creating communities around writers and their work.
Reporting from The New York Times suggests that the firm has raised "rely on an algorithm to gauge how many readers bought a subscription because of a specific writer."
Sources have confirmed this idea to Axios and add that writers' bonuses depend on the number of subscribers they drive.
Flashback: Last month, the company closed a series A funding round from 40 North Media, a related investment business of Standard Industries, and private equity giant TPG Growth.
The new company — which has yet to finalize a name — has been toying with a few potential monickers, including Puck, which was previously reported by The Times.
The big picture: As tech firms like Google and Facebook become more dominant in advertising, smaller media companies that sell ads are leaning more heavily into custom experiences and integrations for brands.
The idea behind the advertising business with this new startup is that paying subscribers will be more appealing to advertisers, as they demonstrate a willingness to join community.
Go deeper: Media startup banks on charging for buzzy business news
Go deeper