Exclusive: Dish takes T-Mobile complaints to Congress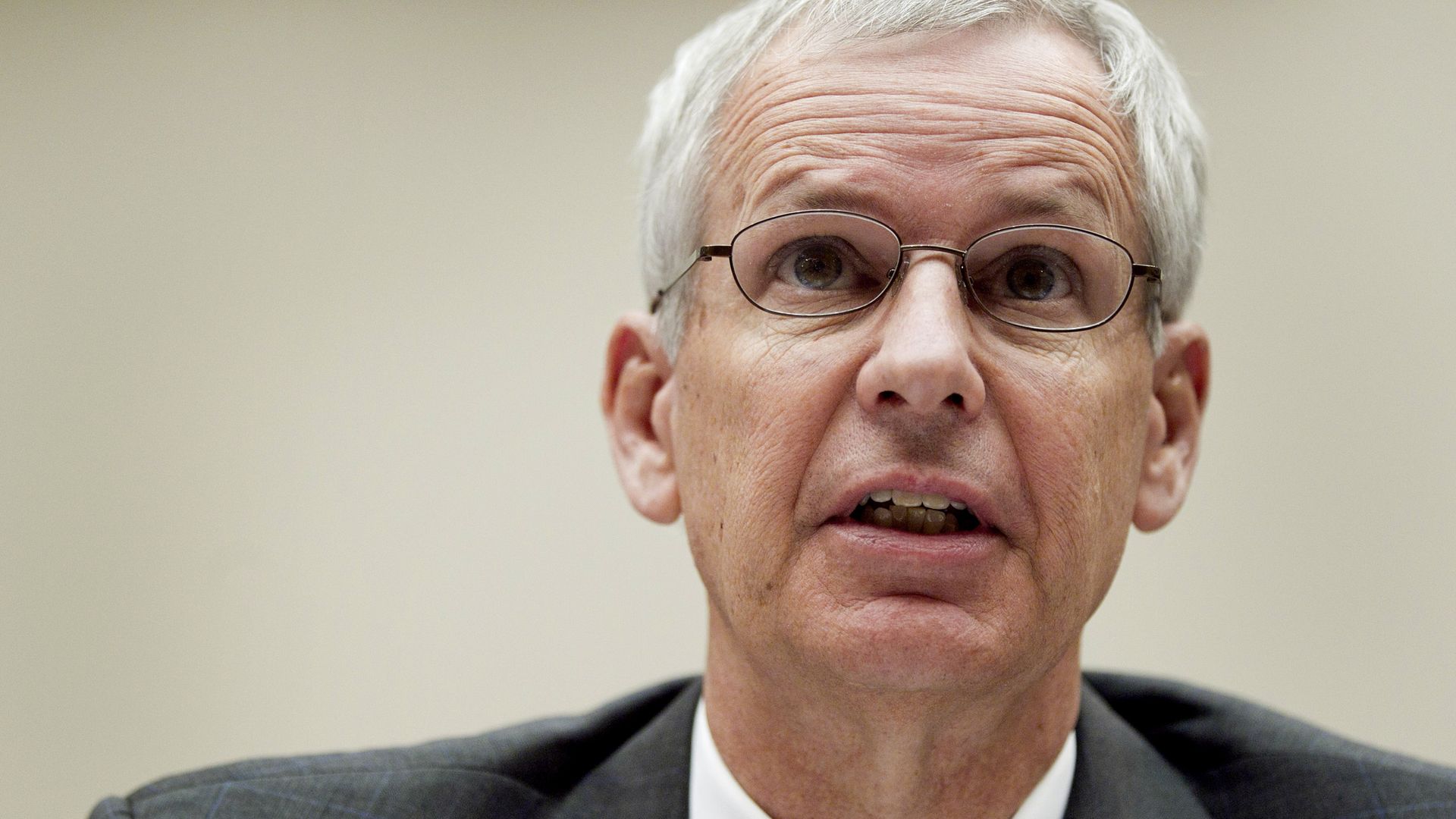 Dish Network chairman Charlie Ergen sent a note to more than a dozen senators on Monday expressing his concerns with T-Mobile's plans to shut down an older CDMA phone network still used by millions of Dish customers.
Why it matters: Dish has said it expected to have until at least 2023 to move customers over to newer networks, while T-Mobile now plans to shut down the network at the beginning of next year.
The big picture: T-Mobile's acquisition was controversial and its approval was conditioned upon selling Sprint's Boost Mobile prepaid business to Dish.
As part of that, Dish is using T-Mobile's network while it builds out its own 5G network from scratch. In its new letter, Ergen notes that 4 million Boost customers rely on the former Sprint CDMA network for service.
The letter to Congress is just the latest move from Dish, which also complained to the FCC and has asked California regulators to re-open their T-Mobile/Sprint merger case and force the carrier to extend the CDMA shutdown timing.
What they're saying: "T-Mobile's decision to shut down the CDMA network significantly earlier than the company promised regulators raises serious competitive and consumer protection issues thatare worthy of your review," Ergen said in the letter, a copy of which was seen by Axios.
Dish also notes in his letter that Dish's efforts to migrate customers are being hampered by both the global chip shortage and the exit of LG from the mobile phone market, as LG had been Boost Mobile's largest phone provider.
Go deeper