Biden admin taps former CFPB chief to oversee student loans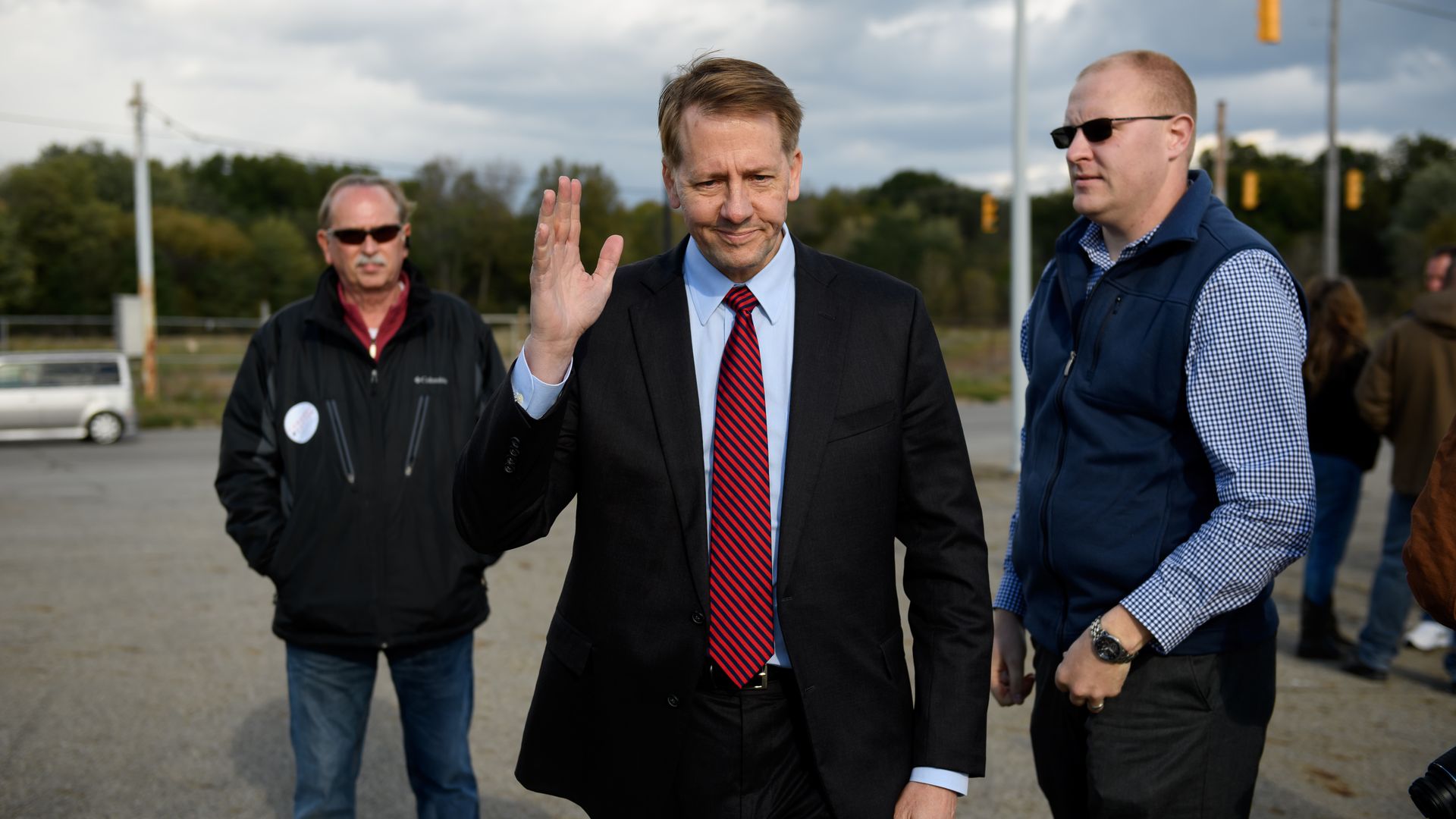 The Education Department announced Monday that former Consumer Financial Protection Bureau (CFPB) director Richard Cordray has been appointed chief operating officer of federal student aid.
Why it matters: The former Ohio gubernatorial candidate will oversee the $1.6 trillion portfolio of student loans and other financial aid programs in the high-profile role. His appointment was cheered by progressives who are pushing for the federal government to cancel student debt.
The big picture: President Biden has proposed canceling $10,000 of federal student loan debt for every borrower, but some Democrats want to go further.
Cordray has close ties to Sen. Elizabeth Warren (D-Mass.), who drove the establishment of the CFPB during the Obama administration and has been leading progressives' calls for an overhaul of the student loan system.
What they're saying: Warren tweeted that Cordray "was a fearless" CFPB "who forced big financial institutions to return $12 billion to people they cheated."
"I'm very glad he'll be protecting student borrowers and bringing much-needed accountability to the federal student loan program," she added.
Education Secretary Miguel Cardona said in a statement, "Cordray has a strong track record as a dedicated public servant who can tackle big challenges and get results.
"I am confident that under his leadership, Federal Student Aid will provide the kind of service that our students, families, and schools deserve."
— Cardona
Go deeper