Rome's Colosseum to get $22M makeover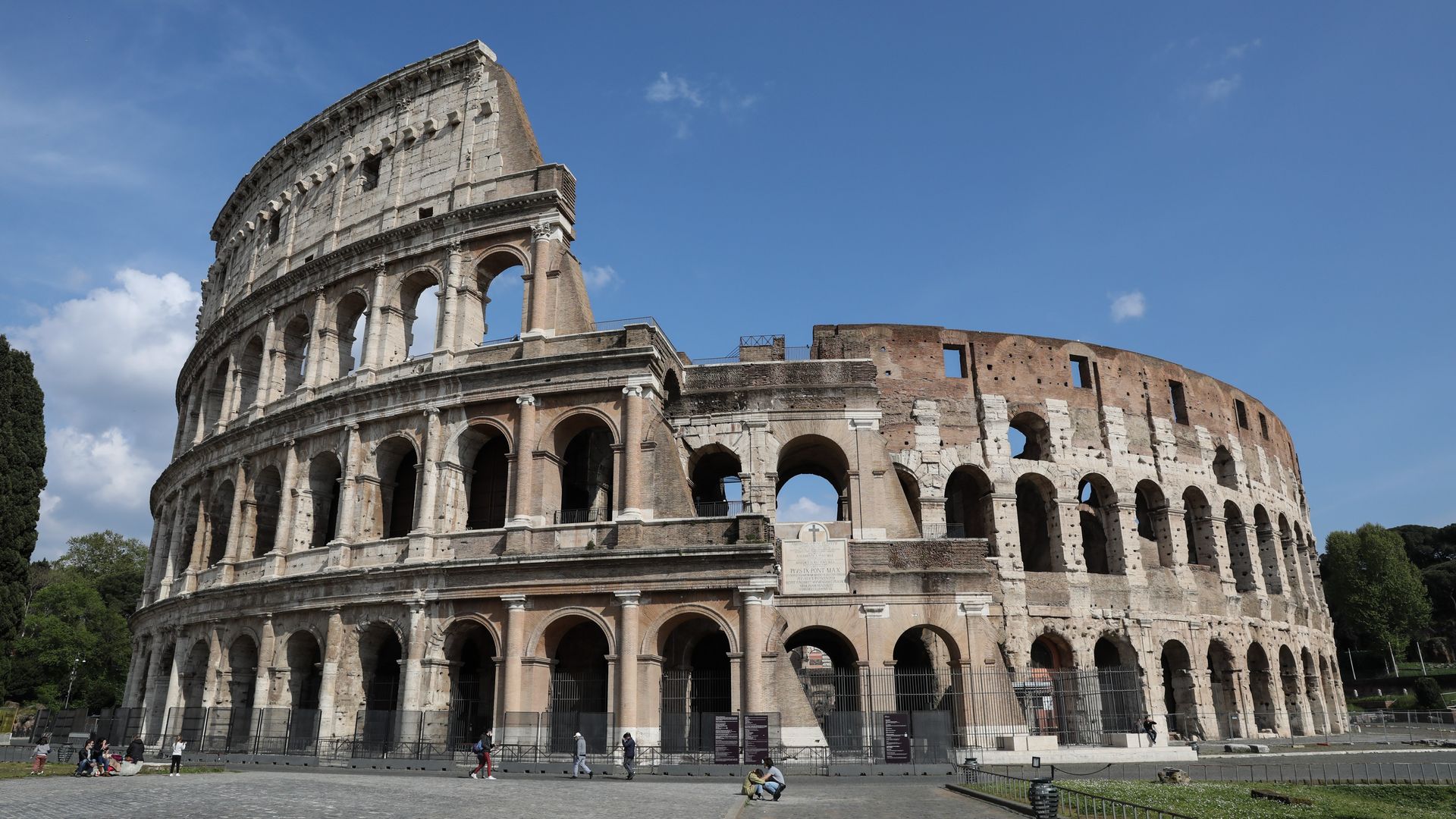 Rome's ancient Colosseum will have a floor with a gladiator's view once again in a construction project costing 18.5 million euros ($22 million), per a statement from Italy's Culture Minister Dario Franceschini Sunday.
Details: Archaeologists removed the last floor in the 19th century to examine the "labyrinth of rooms and corridors" that lay beneath the arena, Al Jazeera notes. The new floor will be sustainable and can be removed if required, per Franceschini's statement.
"In 2023, we will have the splendor of the Colosseum with its arena again," Franceschini said.
The big picture: The Colosseum was a key tourist attraction in Italy before the pandemic, drawing some 25,000 visitors per day. A 75% drop in tourists last year caused a 2% fall in GDP, per Bloomberg.
The landmark reopened last week after being closed for more than 40 days due to COVID-19 restrictions. A maximum 1,260 people per day are now allowed to visit the amphitheater, per DW.com.
Italy's government intends to reopen more of its economy next month, now infections and deaths from the coronavirus are declining.
Go deeper