Corporates step up to support Asian American causes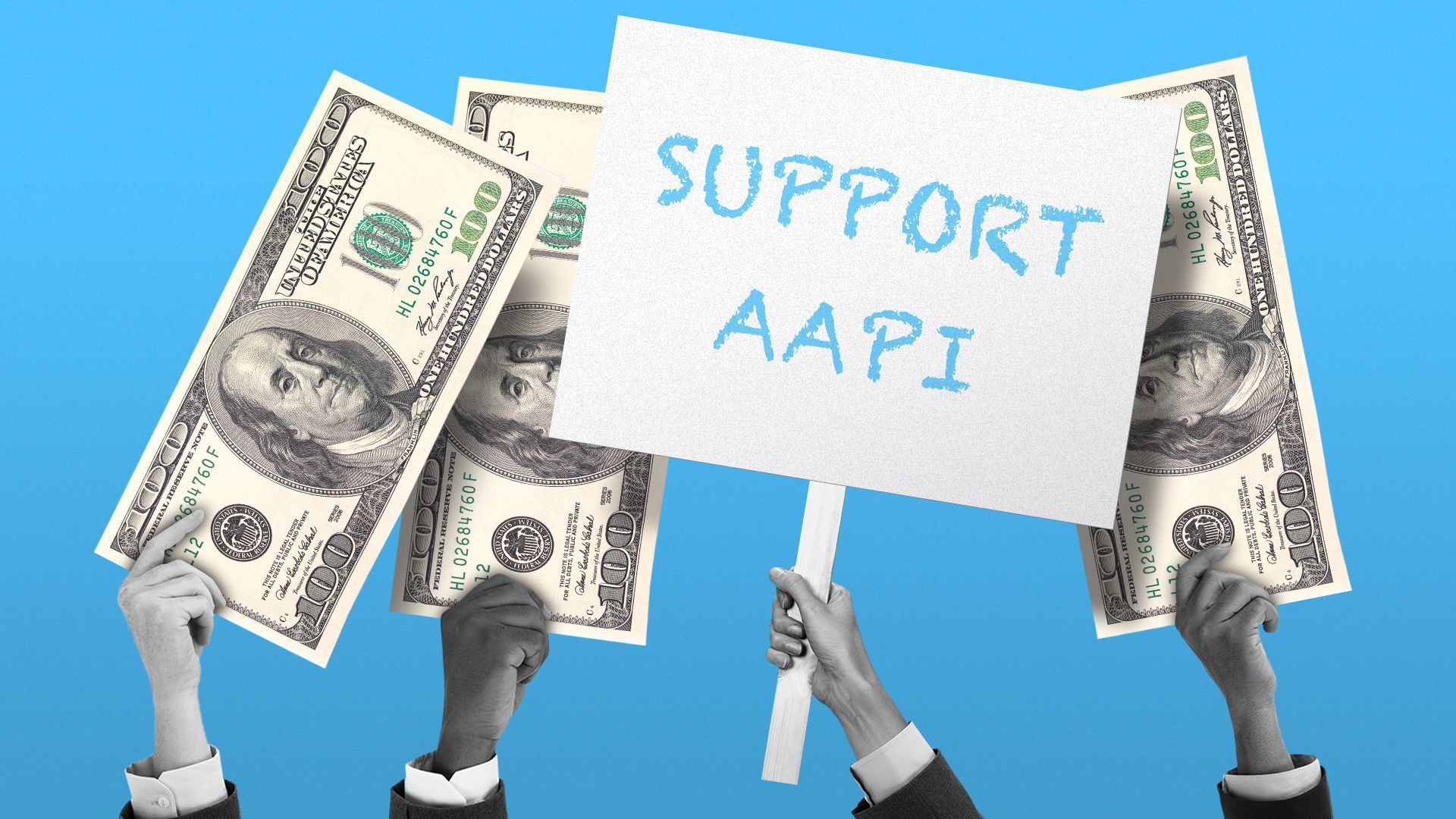 Following more than a year of rising anti-Asian sentiment, prominent business leaders and corporates are pooling millions to fight discrimination and to reverse economic and cultural exclusion. 
Driving the news: Saturday marked the start of Asian Pacific American Heritage month and numerous organizations and companies have launched platforms and programs to coincide with the time period.
Facebook and BMW are working with non-profit Gold House to grow Asian-led small businesses through an accelerator program and e-commerce sales campaign — like Amazon's Prime Day — called Gold Rush.
AT&T-owned HBO, Comcast NBCUniversal and ViacomCBS networks are launching campaigns like "See Us" and "We Belong" and special events to spotlight Asian creators. Comcast is also committing $2 million in direct support for social justice organizations.
Big banks like UBS and Citigroup, as well as Amazon, Walmart and Coca-Cola are part of a new $250 million effort to aid Asian American and Pacific Islander causes through The Asian American Foundation, which launched Monday. 
Why it matters: America's centuries-long history of excluding Asians has led to widespread systemic marginalization. The rise in attacks — many violent in nature — has galvanized the larger community to overhaul systems simultaneously.
What they're saying: "AAPI communities need systemic change to ensure we are better supported, represented, and celebrated across all aspects of American life," Sonal Shah, a former Obama official and now president of The Asian American Foundation, said in a statement.
In the workforce, workers of Asian descent are often left out of diversity initiatives and are the least likely group to be promoted into management.
In philanthropy, communities of Asian Pacific Islanders have received less than 0.5% of charitable giving.
The bigger picture: People of Asian descent currently make up about 7% of the U.S. population at 23 million and is the fastest-growing racial or ethnic group.
By 2060, the number of Asians in the U.S. is expected to reach nearly 36 million people, or more than 3x their population in 2000, according to Pew.
Go deeper