Exclusive: The DNC's 100-day cash haul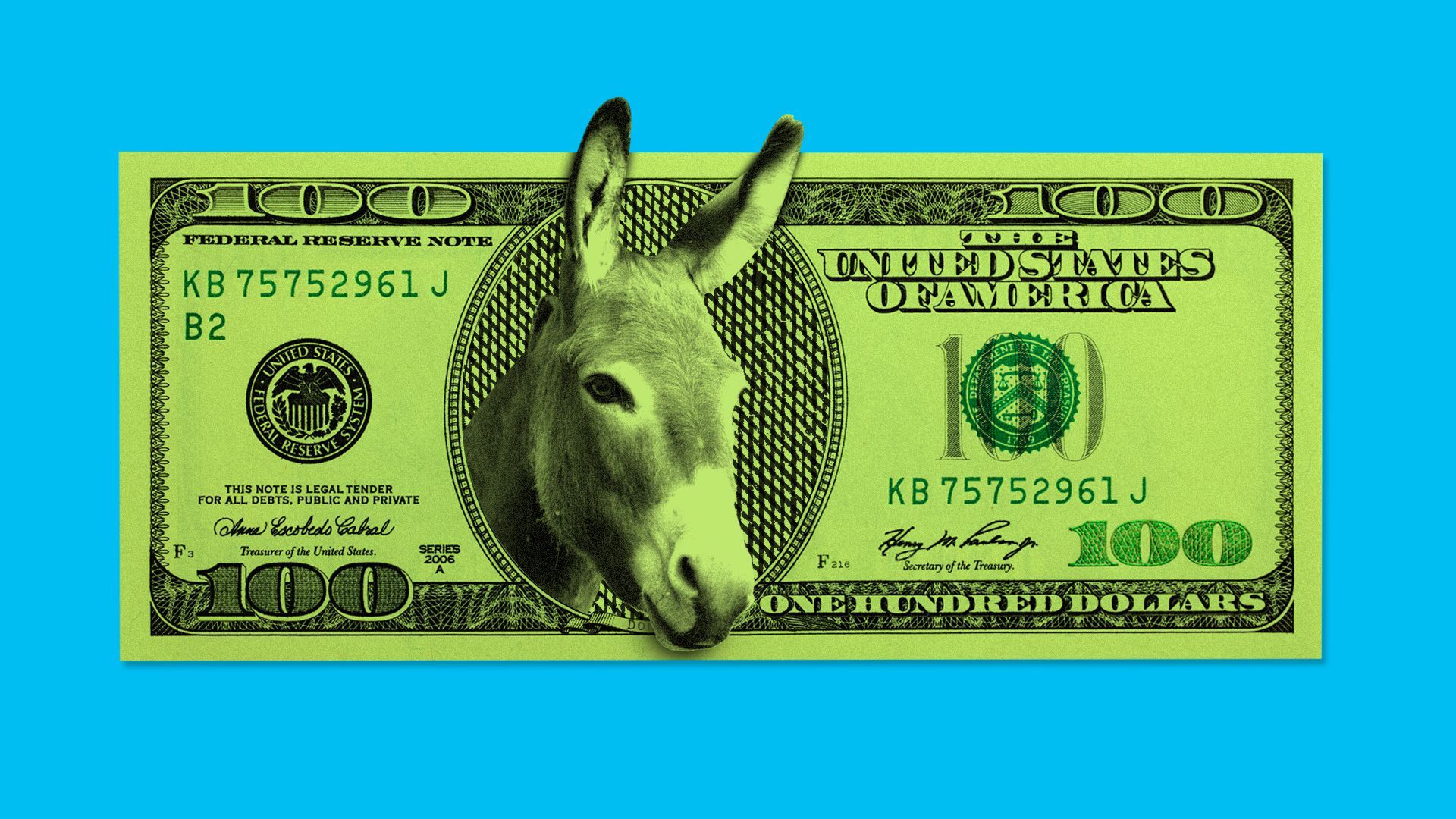 The Democratic National Committee raised $15.4 million online during President Biden's first 100 days, beating its fundraising during either President Obama or President Trump's first 100 days, Axios has learned.
Why it matters: The haul suggests the Democrats' stellar small-dollar numbers last year weren't solely dependent on opposition to Trump, as many in the party feared. The average donation was $23.
During the start of Barack Obama's first term, the party raised $427,000; when Donald Trump kicked off his lone term, the DNC raised $4.7 million.
Between the lines: Two of the DNC's top 10 fundraising days came last week when Biden gave his address to a joint session of Congress and when he campaigned in Georgia.
During the president's nationally televised speech on Wednesday, the DNC raised six times more online from 8pm to 12am ET than it did the previous night. It also brought in contributions from all 50 states.
"Organic online contributions were up over 700% from the previous day before the speech," a DNC spokesperson told Axios.
The other side: The Republican National Committee also posted huge grassroots fundraising numbers during the first quarter of this year.
It raised nearly $22 million from contributions of under $200 from January to the end of March, according to its filings with the Federal Election Commission.
It's not clear how much of that haul came online or exactly what portion came in after Biden took office. But it shows how substantial small-dollar fundraising has been for both parties.
The big picture: The DNC saw a 60% increase in the number of donors who gave in the first 100 days of Biden's presidency, compared to the first 100 days of Trump's.
Go deeper