Scooters in position for solid comeback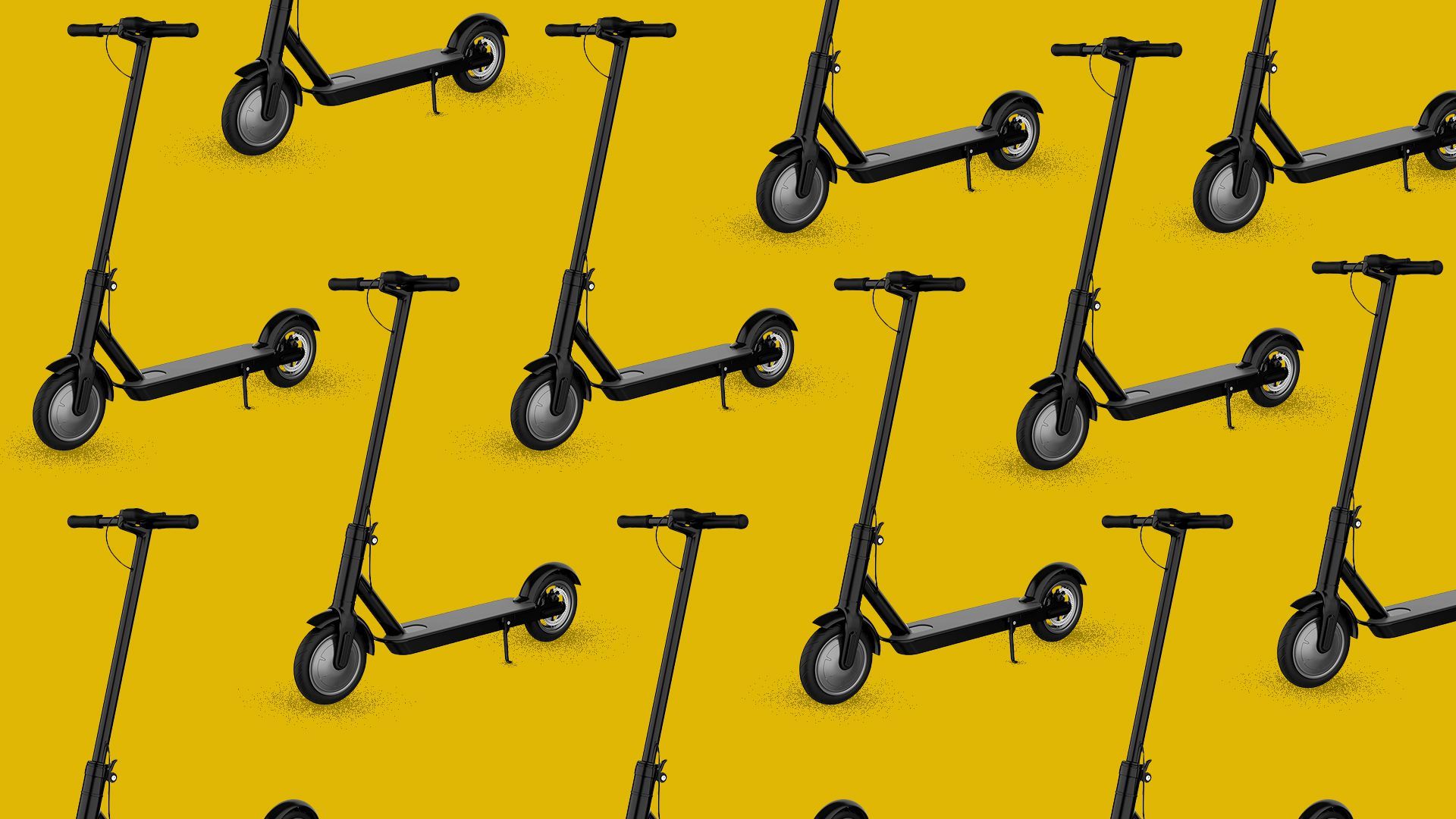 Scooter companies largely survived, and in some ways thrived over the past year, despite setbacks early on in the pandemic — and that momentum is expected to grow.  
Why it matters: Social distancing, coupled with hybrid and permanent work from home arrangements and worker relocation patterns have changed transportation needs and cities' attitudes.
Initial use of U.S. e-scooter and bikeshare systems dropped off in early 2020, peaked in the fall, and fell again in late winter.
Demand is expected to come back strong over the next year, according to a consumer survey by McKinsey that projected e-scooter rides to grow about 12% over 2019 levels.
Driving the news: New York City's pilot program is starting soon and makes the case for micro-mobility as an alternative, cheaper mode of transport.
3,000 Bird, Lime and Veo e-scooters are expected to be available in the East Bronx starting in the early summer for a pilot program, the city announced this month. 
"Here, in the East Bronx, many people live in transit deserts with public transportation far away from their homes. The Bronx was disproportionately impacted by the COVID-19 pandemic, making the need for affordable, accessible transportation that allows safe distancing for public health, extremely important," Council Member Fernando Cabrera said in a statement. 
New York City's decision on any permanent shared-scooter system would be hugely impactful as it could become the biggest U.S. market for scooters. 
Around the country: Cities that experimented with pilot programs before the pandemic are considering the option again.
Raleigh officials are in talks to bring back scooters after companies Bird and Lime abandoned plans in 2019 due to "burdensome regulations." 
Chicago's transportation department is looking into permanent options.
Scooter companies may also benefit from working with real estate developers to design living communities with micro-mobility options.
Yes, but: Scooters are still sensitive to weather and economic changes. 
After seeing sky-high valuations prior to the pandemic, scooter companies like Bird and Lime had to make drastic cuts to their workforce when the shutdowns began.
What to watch: Cities are expected to reduce permit fees for scooters and other micro-mobility options as some places like San Francisco shift away from cars.
As costs to produce scooters comes down and companies identify merger opportunities as a way to operate more efficiently, the ability to sustain scooter-sharing profits will enable further growth, according to McKinsey.
Go deeper