S.D. governor sues Biden over Mt. Rushmore July 4 fireworks display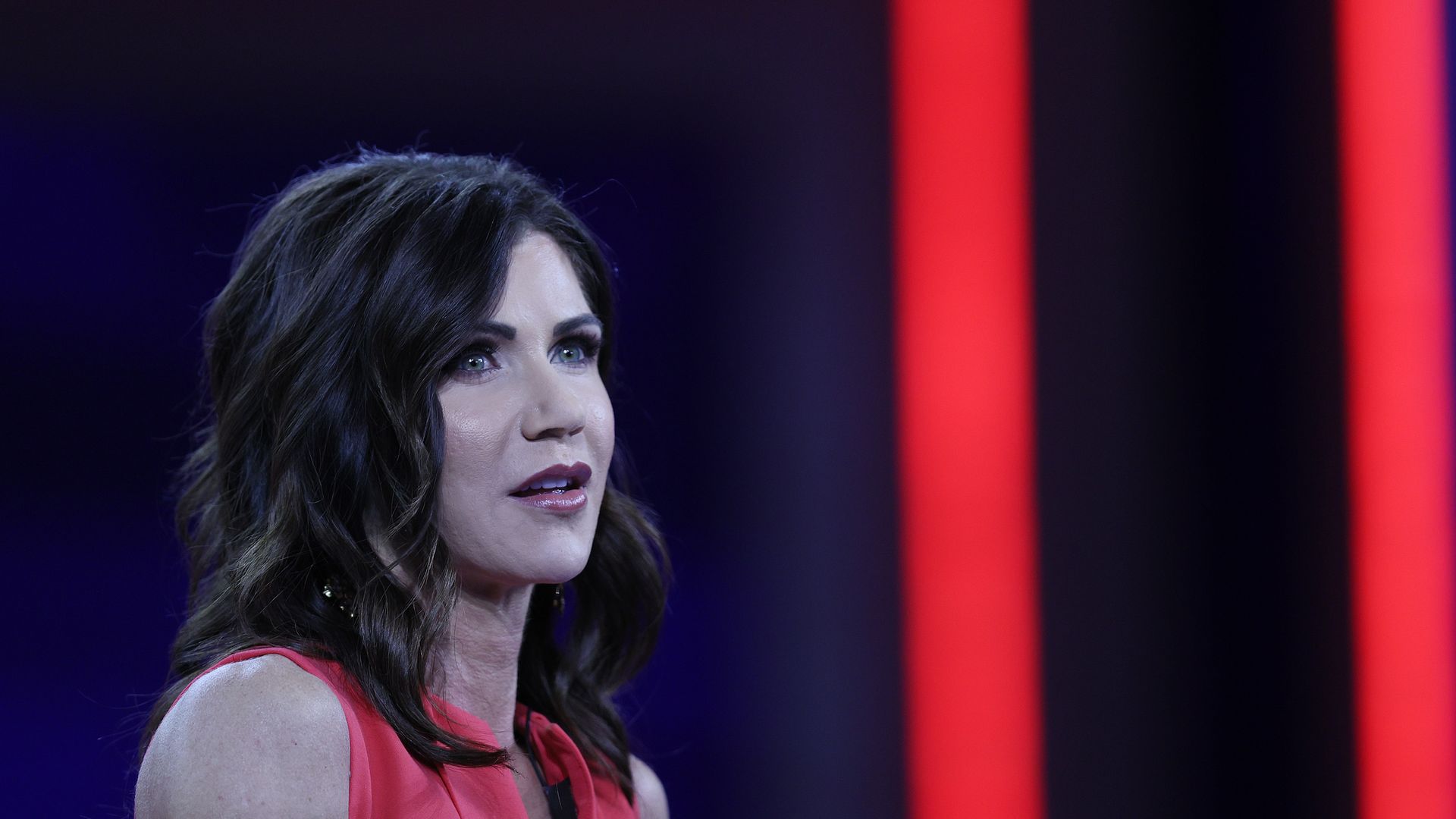 South Dakota Gov. Kristi Noem (R) said Friday she's suing the Biden administration for denying the state permits to hold an Independence Day fireworks display at Mount Rushmore.
Context: The National Parks Service denied the permits over tribal opposition to the celebration and potential risks regarding the health and safety of both the park and guests, citing the coronavirus pandemic and fire hazards.
What they're saying: The governor, who is viewed as a potential 2024 GOP presidential candidate, is demanding a federal court "expeditiously" issue a permit for the event to take place, according to Fox News.
"Mount Rushmore is the very best place to celebrate America's birthday and all that makes our country special," Noem said.
"After telling us they'd 'circle back,' the Biden administration has not responded to our request to uphold the Memorandum Agreement between the State of South Dakota and the National Parks Service to host a safe and responsible national celebration and fireworks show."
Noem claims the Biden administration has "departed from longstanding precedent and reneged on this agreement without any meaningful explanation."
The big picture: The Independence Day fireworks display held at the national memorial last year, which former President Trump attended, was the first to occur in a decade, according to the Sioux Falls Argus Leader.
The celebration generated protests from Native American activists, who believe it was a desecration of land stolen from Native American tribes.
Go deeper