TSA extends mask mandate through Sept. 13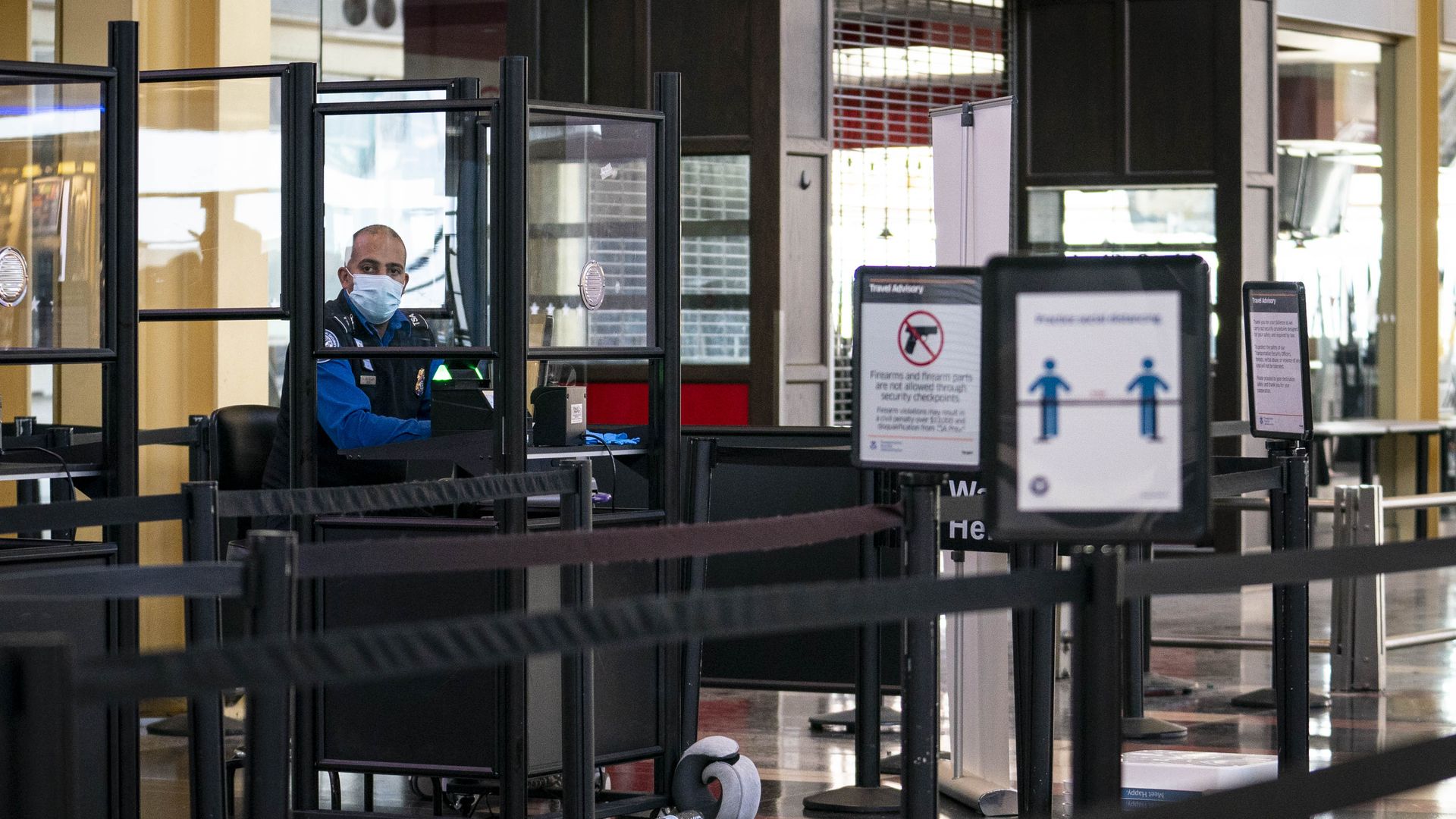 The Transportation Security Administration announced Friday that masks would continue to be required for all transportation networks through Sept. 13.
Why it matters: The Centers for Disease Control and Prevention this week said fully vaccinated people can venture outdoors without masks. But mask-wearing indoors is still highly advised by the Biden administration.
What they're saying: "The federal mask requirement throughout the transportation system seeks to minimize the spread of COVID-19 on public transportation," Darby LaJoye, senior official performing the duties of the TSA administrator, said in a news release.
"Right now, about half of all adults have at least one vaccination shot and masks remain an important tool in defeating this pandemic," LaJoye added.
"We will continue to work closely with the Centers for Disease Control and Prevention (CDC) to evaluate the need for these directives and recognize the significant level of compliance thus far."
Masks are required on airplanes, in airports and on commuter bus and rail systems, TSA said.
Of note: While Friday's announcement extends the date of enforcement, all other elements of TSA's rules remain unchanged, including exemptions and civil penalties.
Go deeper