White House to take "calibrated, practical approach" to North Korea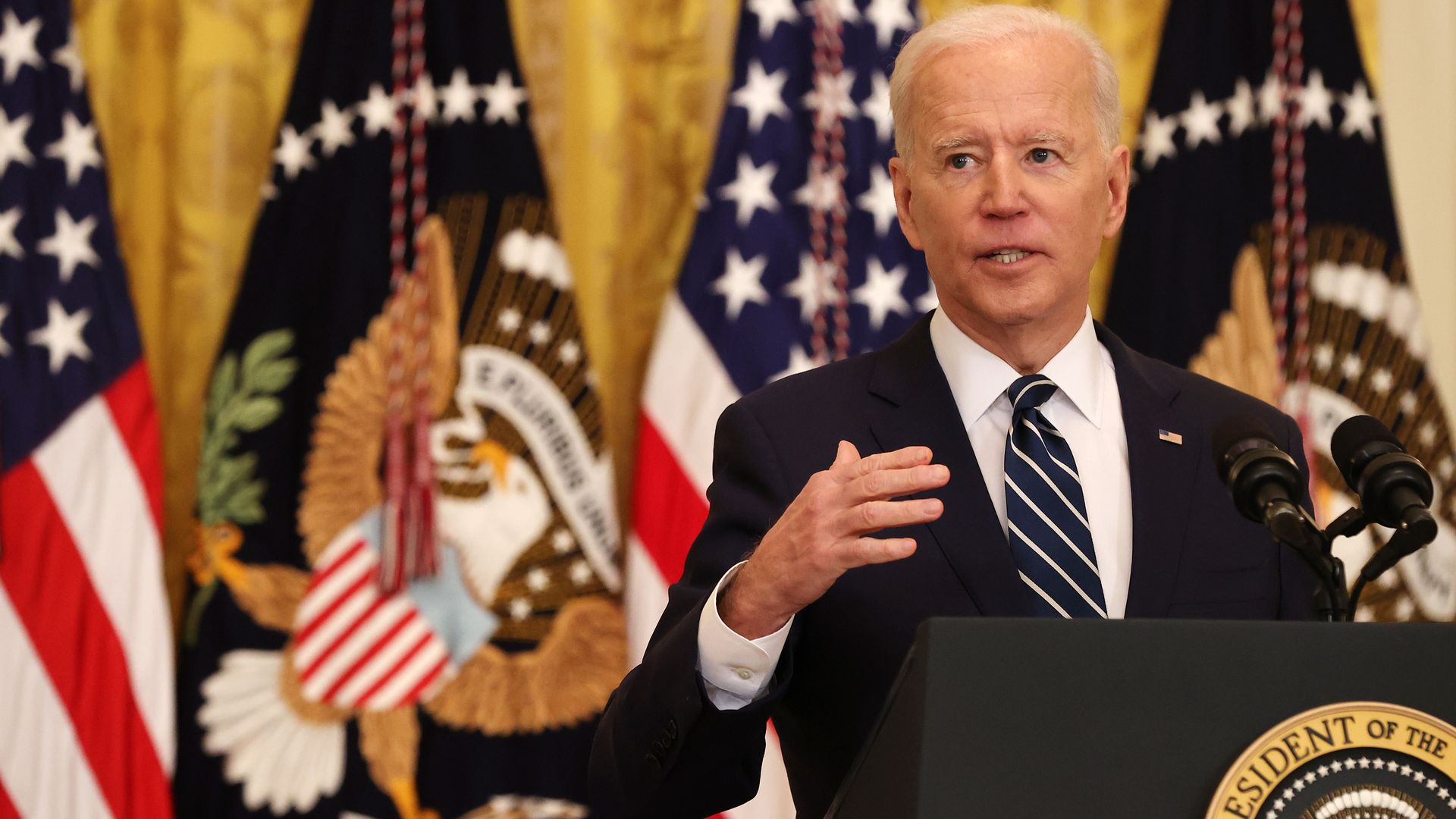 The Biden administration will take a "calibrated, practical approach" to North Korea, White House press secretary Jen Psaki said Friday.
Driving the news: Psaki said the administration has completed its review of U.S. policy toward North Korea. She did not elaborate on the findings, but suggested the administration would aim for a middle ground between former President Trump's "grand bargain" and former President Obama's "strategic patience" approach, AP noted.
What she's saying: "Our goal remains the complete de-nuclearization of the Korean Peninsula with a clear understanding that the efforts of the past four administrations have not achieved this objective," Psaki told reporters on Air Force One, per AP.
"Our policy will not focus on achieving a grand bargain, nor will it rely on strategic patience," she said, per CNN.
"Our policy calls for a calibrated practical approach that is open to and will explore diplomacy with the DPRK, and to make practical progress that increases the security of the United States are allies and deployed forces."
Go deeper: South Korean president says Trump "beat around the bush and failed" on North Korea
Go deeper