How conservatives and progressives reacted to Biden's joint address online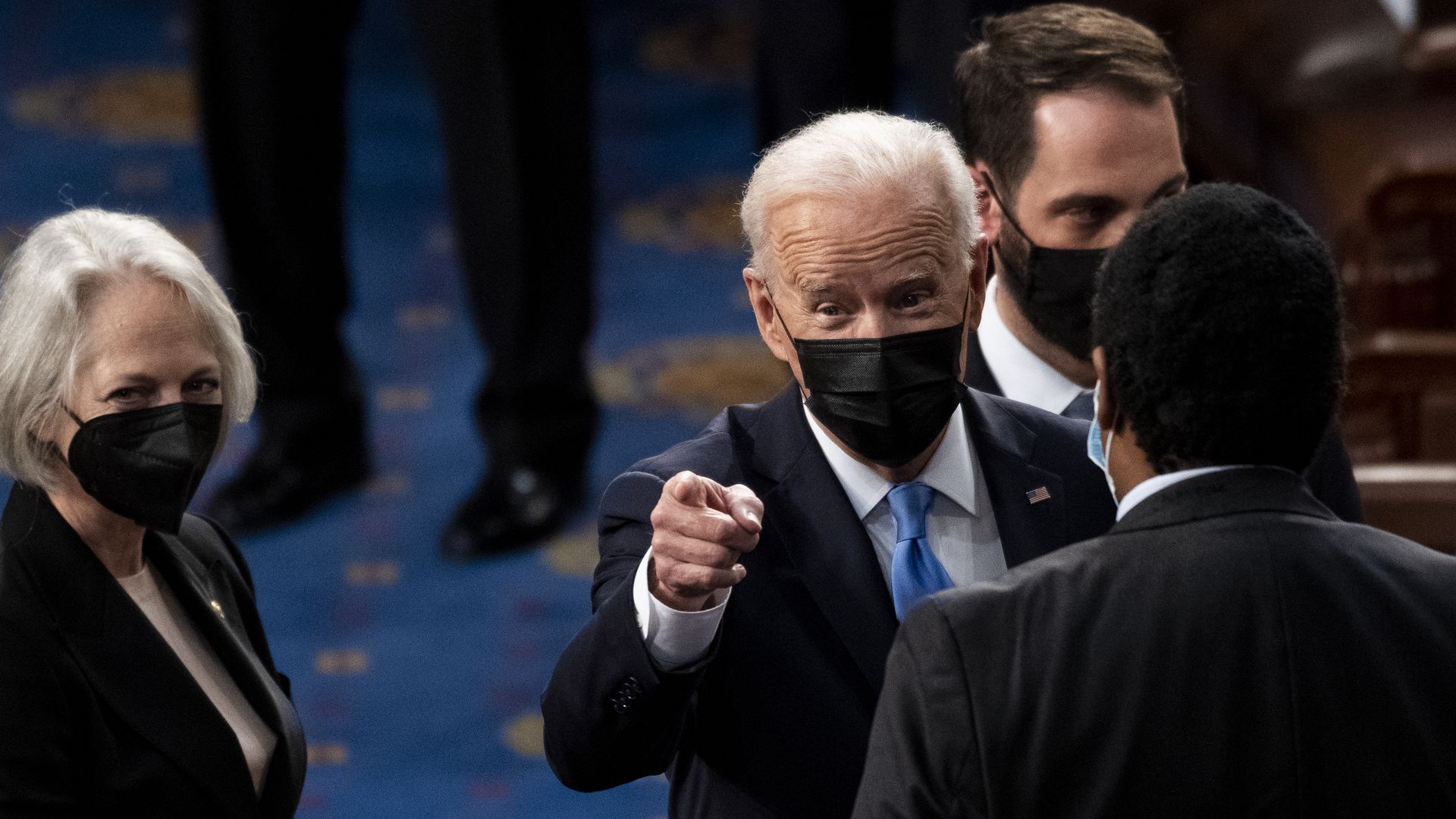 Precision Strategies, an agency founded by Democrats, analyzed what broke through in the digital fallout from President Biden's address:
"Conservative tweets spiked around ... immigration and gun safety ... Conservatives focused on a few core issues — immigration, border security, taxes, and jobs — but largely stuck to painting the entirety of the agenda as radical."
"Progressives are loud ... From racial justice and child care to climate and health care, progressives covered the widest range of issues. No single issue emerged as a widely held, clear priority."
Precision tallied emojis that lawmakers used to punctuate tweets:
👏 👏 👏 Progressives clapped their hands, expressing support and applause for the President's plans and statements.
🇺🇸🇸 🚨 ❌ Conservatives wrapped themselves in the flag and used alarms and X's to express opposition to the President's speech.
➡️ ✅ 👉 Bipartisan dealmakers used arrows, checkmarks, and pointed fingers to emphasize key points from the speech and underscore policy positions.
Go deeper