Scoop: Telecom goes to war with New York over low-income broadband law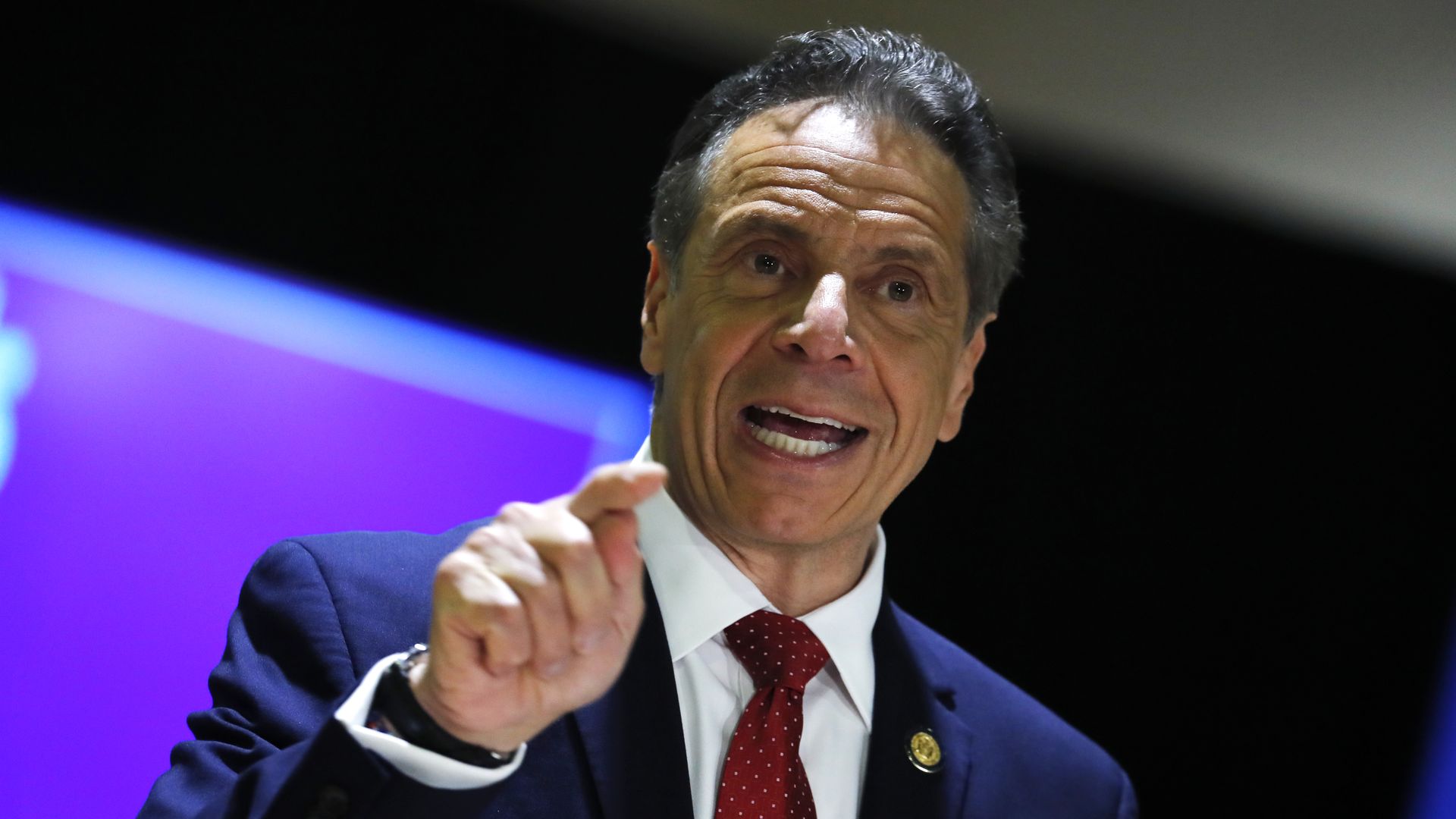 Trade groups representing AT&T, Verizon and other telecom companies are opening fire on a new law requiring them to provide discounted internet service to low-income households in New York.
Why it matters: New York's first-in-the-nation law could be adopted by other states at a time when the White House has signaled it wants to reduce broadband prices for all Americans.
Driving the news: Trade associations USTelecom, CTIA, the New York State Telecommunications Association and others representing smaller companies filed a lawsuit Friday against New York's new law requiring providers in the state to offer broadband service for $15 a month to low-income households.
New York estimates that 7 million people in 2.7 million households will qualify for the discounted service.
What they're saying: The trade groups say the state doesn't have the authority to mandate broadband prices, and warn it could undermine companies' ability to invest and upgrade their networks.
"While well-intended, this bill is preempted by federal law and ignores the $50 monthly broadband discount recently enacted by Congress, as well as the many unprecedented commitments, donations and accommodations that broadband providers have made for low-income consumers since the pandemic began," the coalition of broadband groups said in a statement.
"We urge state policymakers to coordinate with their federal counterparts, and with the broadband industry, to better serve the needs of New Yorkers."
The other side: New York Gov. Andrew Cuomo told the trade groups to "bring it on" in a statement in response to the lawsuit.
"This is nothing more than a transparent attempt by billion-dollar corporations putting profit ahead of creating a more fair and just society," Cuomo said in the statement.
"If these companies want to pick this fight, impede the ability of millions of New Yorkers to access this essential service and prevent them from participating in our economic recovery, I say bring it on."
Between the lines: Many of the large providers already have low-income service options, but they offer them on their own terms.
Meanwhile, Congress created a $3.2 billion program to help low income households pay for internet during the pandemic, with the $50 a month subsidy program set to launch in May.
According to the lawsuit, more than 50 providers in New York intend to participate in the subsidy program, known as the Emergency Broadband Benefit.
What's next: There's a fear from providers that other states could adopt the New York law.
"The states have seen in the last four years the federal government do almost nothing to get people online," Gigi Sohn, a former FCC adviser told Axios. "They're stepping in and stepping up. I don't think this is going to be the last state that does this."
Editor's note: This story has been updated to include a statement from the New York governor and additional detail from the lawsuit.
Go deeper