GOP response to Biden address credits Trump on COVID-19 success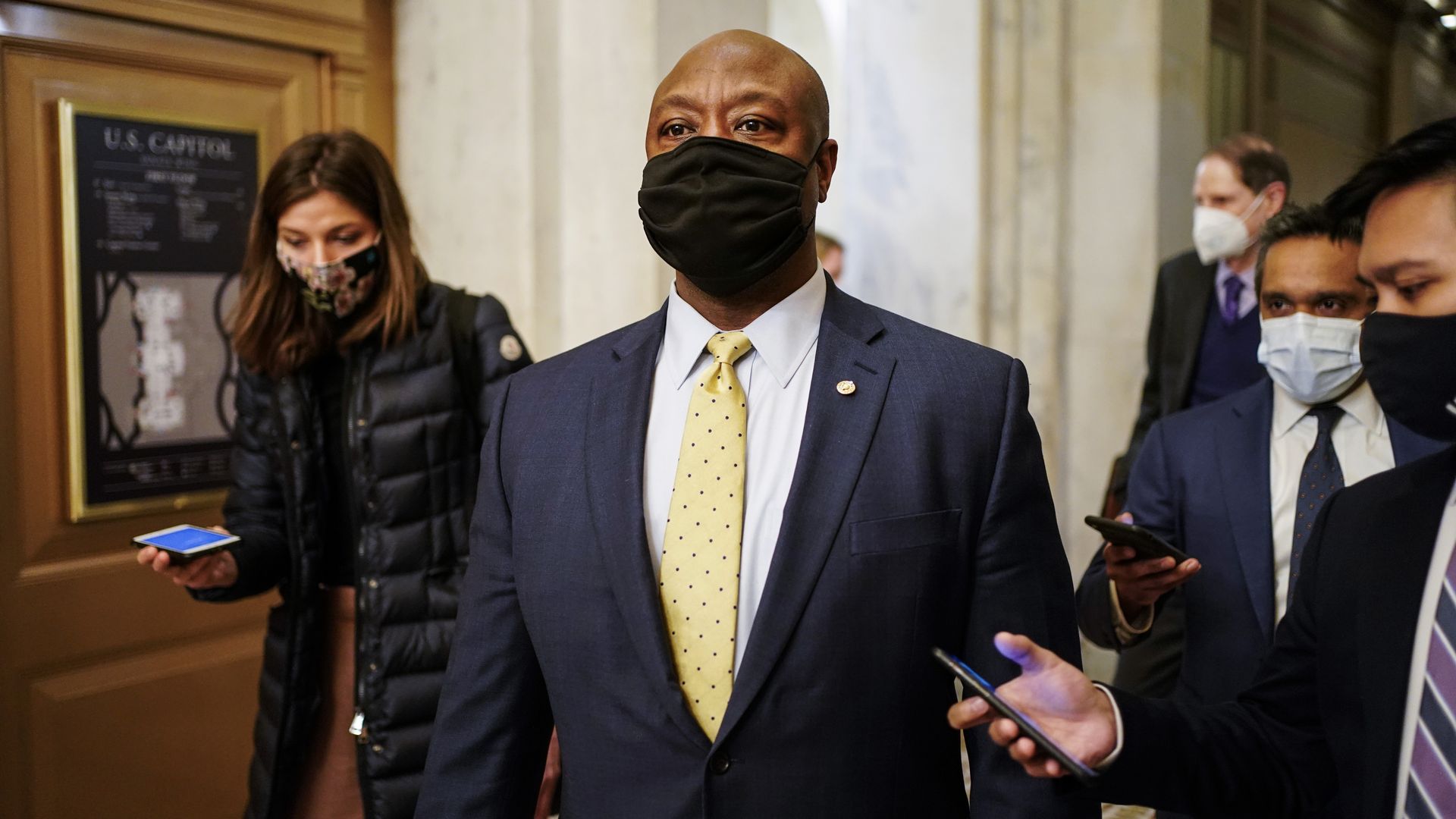 Sen. Tim Scott's (R-S.C.) response to President Biden's joint address to Congress on Wednesday argued that former President Trump deserves credit for the current administration's victories, including on COVID-19.
Why it matters: Biden's joint address was his most significant attempt yet to sell members of Congress on his policy priorities. Scott's response offered no concessions.
"This administration inherited a tide that had already turned," Scott said. "The coronavirus is on the run. Thanks to Operation Warp Speed and the Trump administration, our country is flooded with safe and effective vaccines..."
"Our best future will not come from Washington schemes or socialist dreams," Scott said, adding, "It will come from you — the American people."
The senator from South Carolina also shut down Biden's infrastructure pitches — which the president heavily focused on in his address.
Scott added that, "Republicans support everything you think of when you think of infrastructure," but that Biden's plan is "big government waste, plus the biggest jobs killing tax hikes in a generation."
The state of play: Scott, the only Black Republican in the Senate, also argued against Biden's talking points on systemic racism.
"Nowhere do we need common ground more desperately than our discussion of race..." the senator remarked.
"America is not a racist country. It is wrong to try to use our painful past to dishonestly shut down debates," Scott said.
Go deeper