Palestinian president Abbas postpones parliamentary elections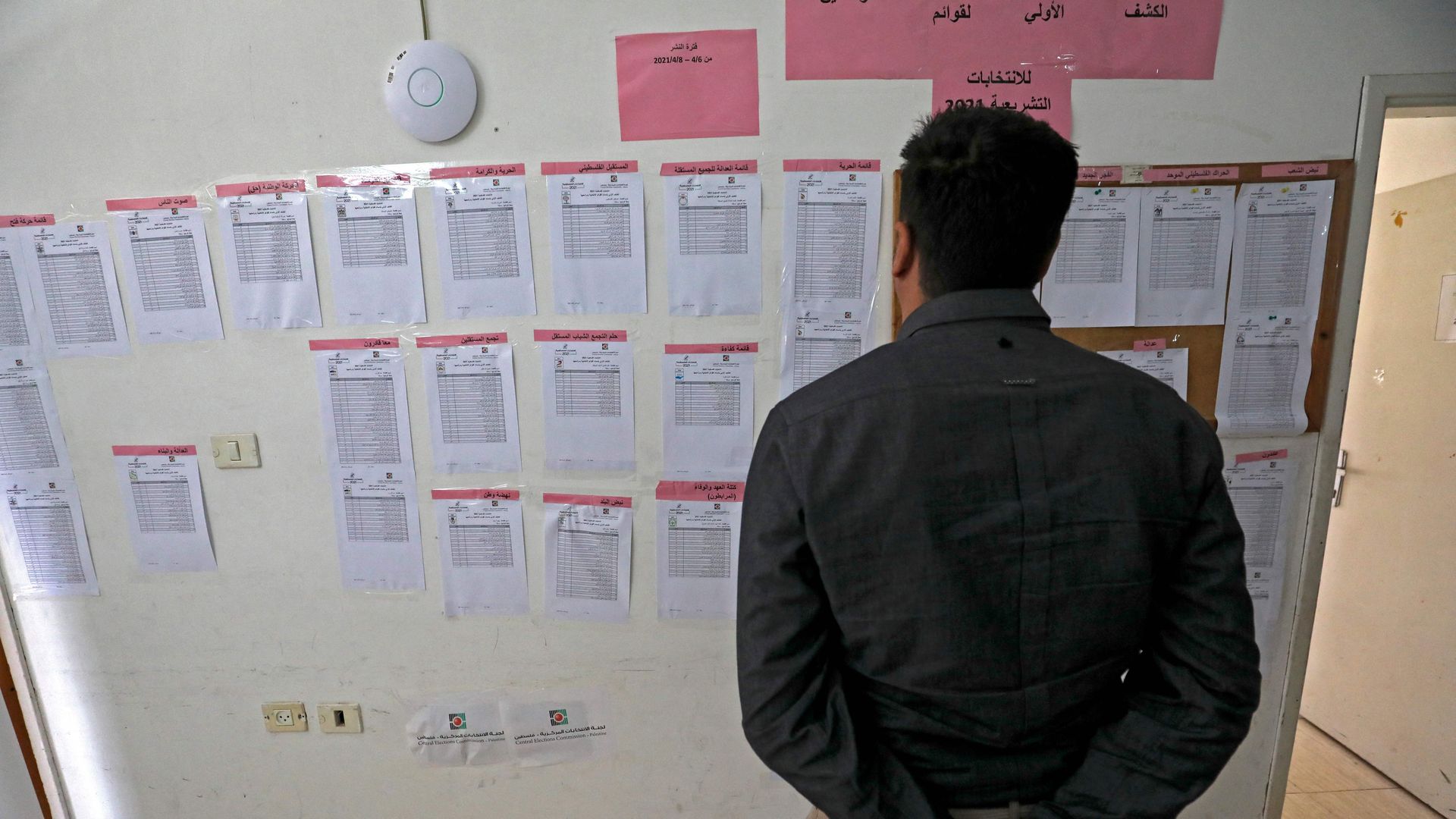 Palestinian President Mahmoud Abbas announced Thursday the indefinite postponement of parliamentary elections that had been scheduled for May 22.
Driving the news: Abbas said the delay was due to the fact that Israel had not committed to allowing Palestinians in East Jerusalem to vote. Another unspoken reason is that a split in his Fatah party has opened the door for a potential Hamas victory.
Abbas made the announcement at the end of a meeting with representatives of all Palestinian factions.
The representatives agreed that the elections would be postponed until the Palestinians in East Jerusalem can vote.
Abbas also plans to establish a national unity government.
What he's saying: Abbas said at the meeting that Israel had informed the Palestinian Authority once again on Thursday that it had no response to their request about voting in East Jerusalem. The reason given was that the government formation process in Israel is ongoing.
Abbas said that statement meant Israel would not allow voting in East Jerusalem.
The other side: As it became clear this week that Abbas would opt for a postponement, Israeli officials were attempting to get the word out that they were not to blame. Go deeper.
Go deeper