Labor secretary announces support for gig workers becoming full employees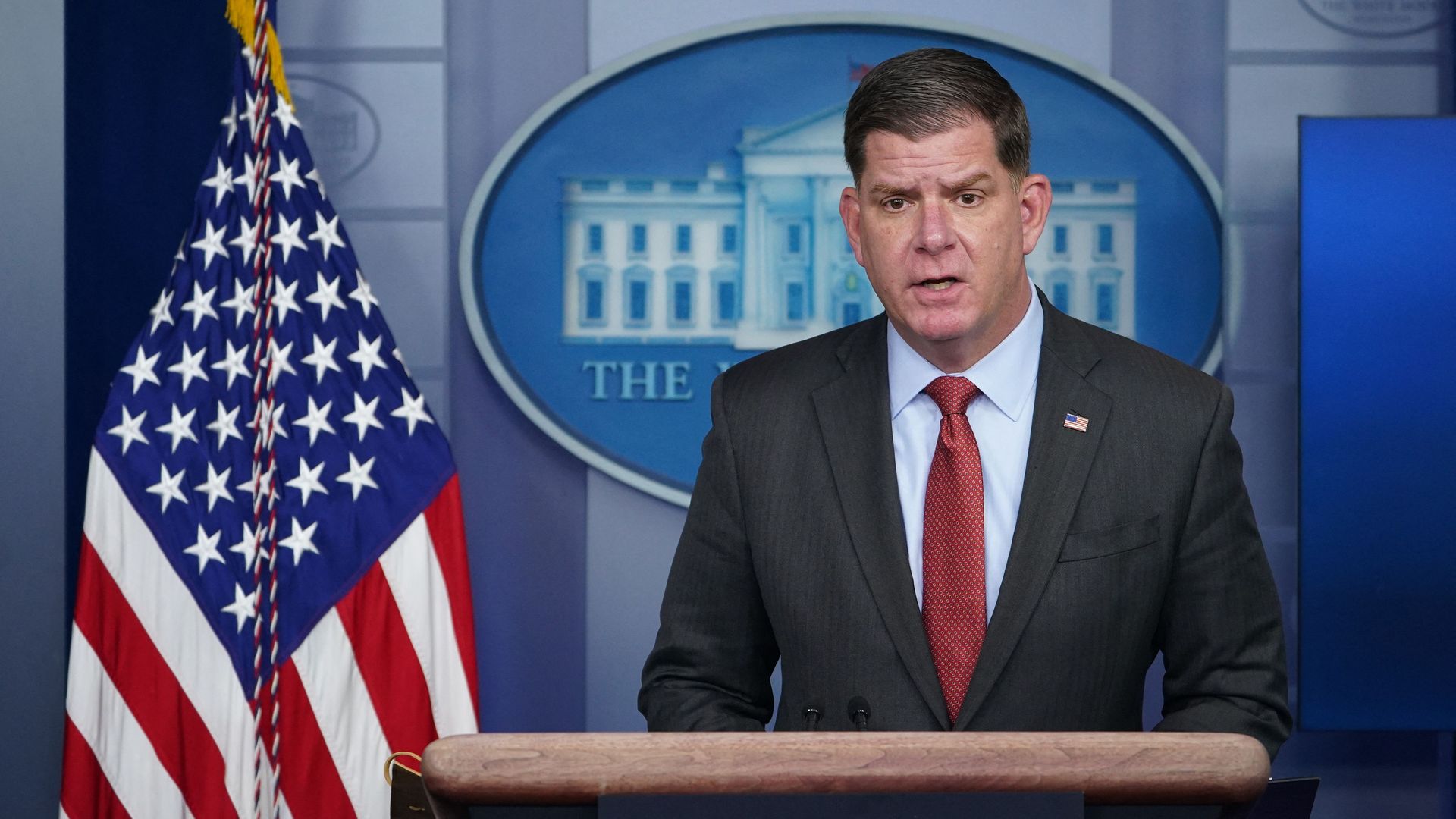 Uber, Lyft, and DoorDash shares dropped Thursday after Labor Secretary Marty Walsh announced support for gig workers receiving benefits as full employees, CNBC reports.
Why it matters: Walsh's stance reflects growing pressure from the Biden administration to regulate the growing gig economy.
Our thought bubble, via Axios' Kia Kokalitcheva: The Biden administration has been clear about its pro-labor views and companies have been anticipating it.
What to watch from the companies: A strategy similar to what Uber, Lyft, Postmates, Doordash, and Instacart used in California — avoiding reclassification by codifying some combination of additional benefits (although that bargain has been criticized as leaving workers with the short end of the stick).
What he's saying: "We are looking at it but in a lot of cases gig workers should be classified as employees... in some cases they are treated respectfully and in some cases they are not and I think it has to be consistent across the board," Walsh told Reuters in an exclusive interview.
"These companies are making profits and revenue and I'm not (going to) begrudge anyone for that because that's what we are about in America. But we also want to make sure that success trickles down to the worker," he said.
Go deeper