Israel and Lebanon to resume U.S.-mediated talks on maritime border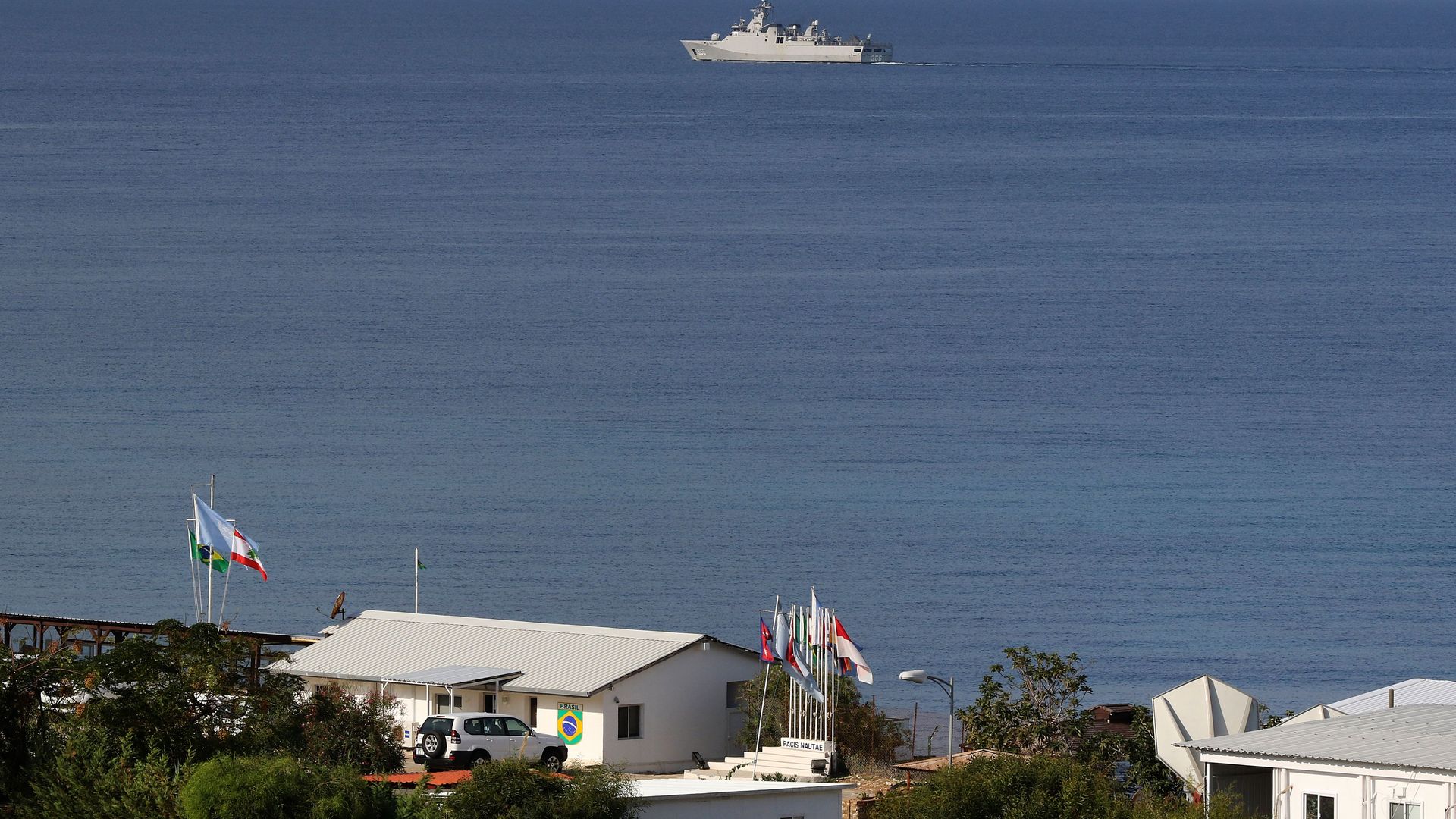 Israel and Lebanon will resume U.S.-mediated talks on their maritime borders next Tuesday after a pause of more than four month, Israeli officials tell me
Why it matters: The talks are an attempt to resolve a dispute over natural gas exploration in the eastern Mediterranean Sea. The revenues at stake could reach the tens of billions of dollars.
The backstory: There have been major natural gas discoveries off the coasts of both countries over the last decade, and the border dispute has halted gas exploration in an area that has attracted the interest of U.S. energy companies.
The U.S.-brokered talks that began last October were the first direct political negotiations between Israeli and Lebanese officials in 30 years, but they stalled in December after four meetings.
Driving the news: A senior Israeli official told me the meeting on Tuesday would take place at the UN base in Naqoura, near the Israel-Lebanon border. U.S. mediator John Desrocher will attend.
Behind the scenes: In recent weeks, the Lebanese press reported that the government in Beirut — under pressure from Hezbollah — considered declaring a new border line with the UN, which is further to the south.
In retaliation, Israel announced it would also declare a new border line further to the north. Those tit-for-tat moves would have broadened the border dispute.
Two weeks ago, undersecretary of state for political affairs David Hale visited Beirut and raised the issue with officials including Lebanese President Michel Aoun. Before and after his trip, Hale also spoke with Israeli officials.
After the visit, Hale and Desrocher convinced both parties to abandon their new border claims and return to the negotiations table, an Israeli official tells me.
What they're saying: 'The Lebanese climbed down from their tree and there are reasonable conditions for renewed talks. We want to reach a compromise and put this issue behind us," an Israeli official told me.
The State Department declined to comment.
Go deeper