Business leaders now support government action on health care costs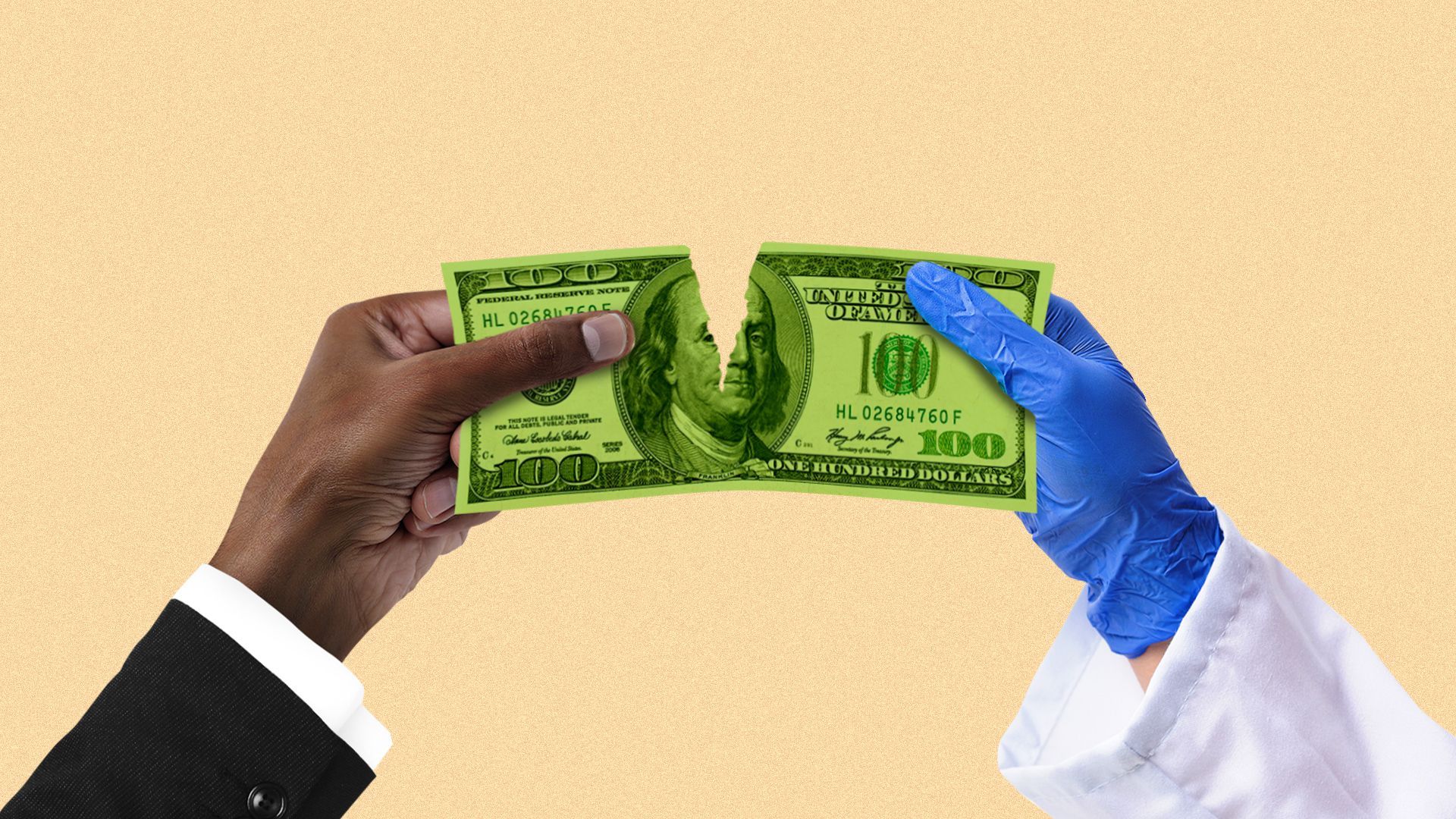 Corporate leaders are warming up to the idea of government-led efforts to control health care costs — a major shift for the historically conservative, anti-regulation business world. 
Why it matters: Businesses' health care costs continue to climb, year after year. If they're actually ready to turn to the government for help, the health care industry will have a much harder time fending off new regulations.
Details: KFF, along with the Purchaser Business Group on Health and supported by the West Health Institute, surveyed corporate leaders from 300 private employers, all with at least 5,000 workers. The survey included 40 CEOs.
87% of the corporate officers we surveyed said they believe the cost of health benefits will become unsustainable over the next 5-10 years, and 85% said the government needs to take on a bigger role in controlling costs and providing coverage.
78% expressed some level of support for government action on hospital prices, in areas where there is limited competition. And perhaps more significantly, coming from what has always been an anti-regulatory crowd, less than 5% opposed such regulations.
The numbers were similar for government limits on drug prices.
65% expressed some level of support for a public insurance option for their workers, and a large majority also supported lowering the age for Medicare eligibility.
Between the lines: As America emerges from the pandemic, health spending is likely to pick back up, saddling employers once again with ever-rising premiums.
Corporate leaders said they will continue to pursue value-based payments, shift more costs to their employees, and do all the other things they've been doing for years to try to control their health costs.
But those measures haven't delivered very strong results. Even the largest employers have found that they don't have the market clout to control their costs on their own.
What we're watching: Corporate America is getting more overtly political on a host of issues, but corporate America has talked a big game about health costs for decades while never supporting legislation to control those costs. 
Whether big businesses will put real lobbying and advocacy energy into health care legislation remains an open question.
The bottom line: Congress listens to CEO's. If they add their weight to legislative debates about health costs, it could make a real difference — and they seem increasingly inclined to do so.
Go deeper