Exclusive data: Biden staffing makes history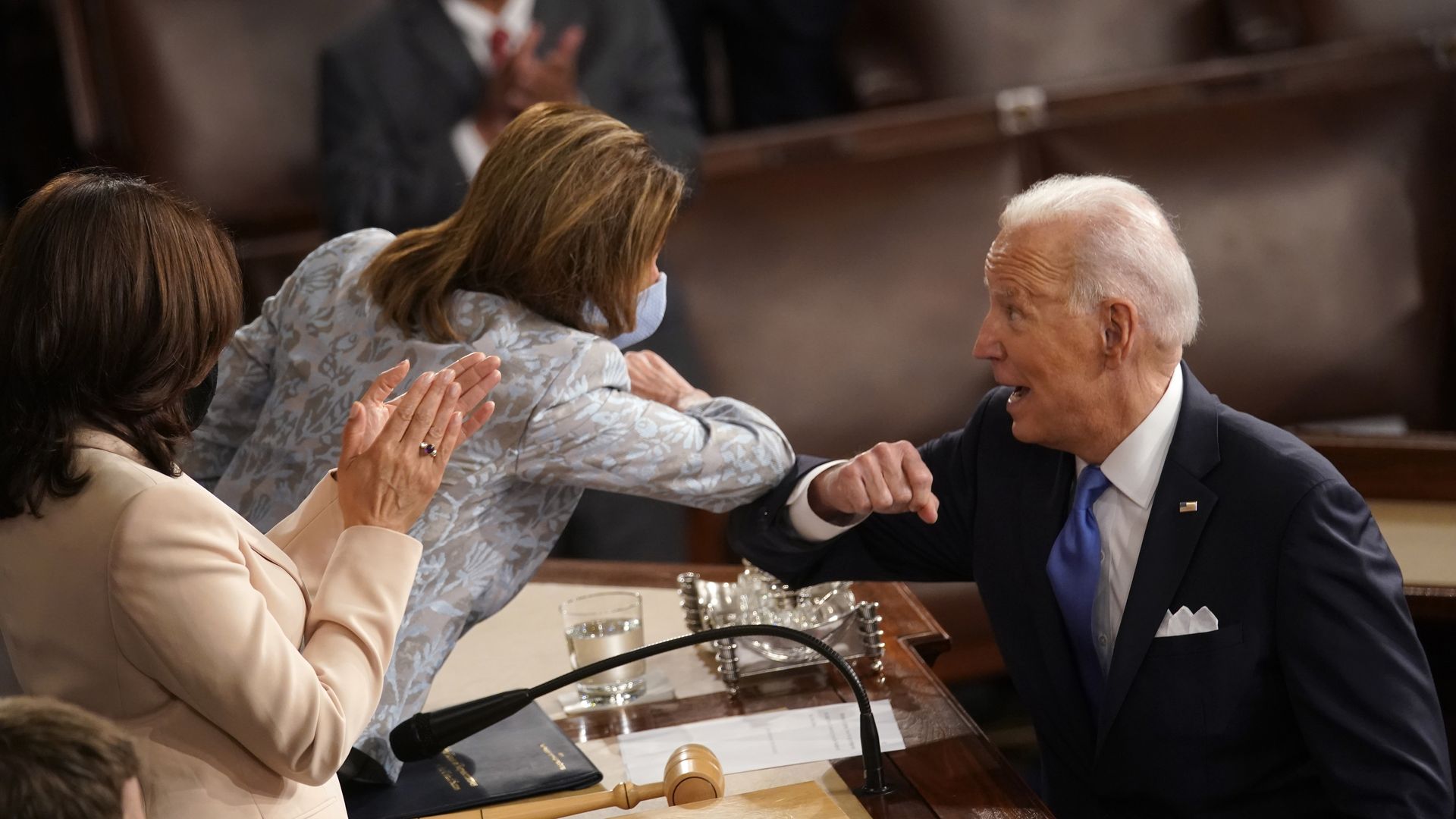 President Biden put his Cabinet in place faster than any other administration since President Reagan, the White House Office of Presidential Personnel says in a report provided first to Axios.
By the numbers: Biden has announced his intent to nominate 233 people for Senate-confirmed jobs — more nominees than any past administration at the 100-day mark, according to the White House.
Of Biden's roughly 1,500 agency appointees, which the White House said was double the number of any previous administration at 100 days:
58% are women.
18% identify as Black or African American.
15% identify as Latino or Hispanic.
15% identify as Asian American or Pacific Islander.
3% identify as Middle Eastern or North African.
2% identify as American Indian or Alaska Native.
14% identify as LGBTQ+.
4% are veterans.
3% identify as disabled or having a disability.
15% were the first in their families to go to college.
32% are naturalized citizens or the children of immigrants.
Go deeper