Whitmer kidnap plotters charged with conspiracy to use weapon of mass destruction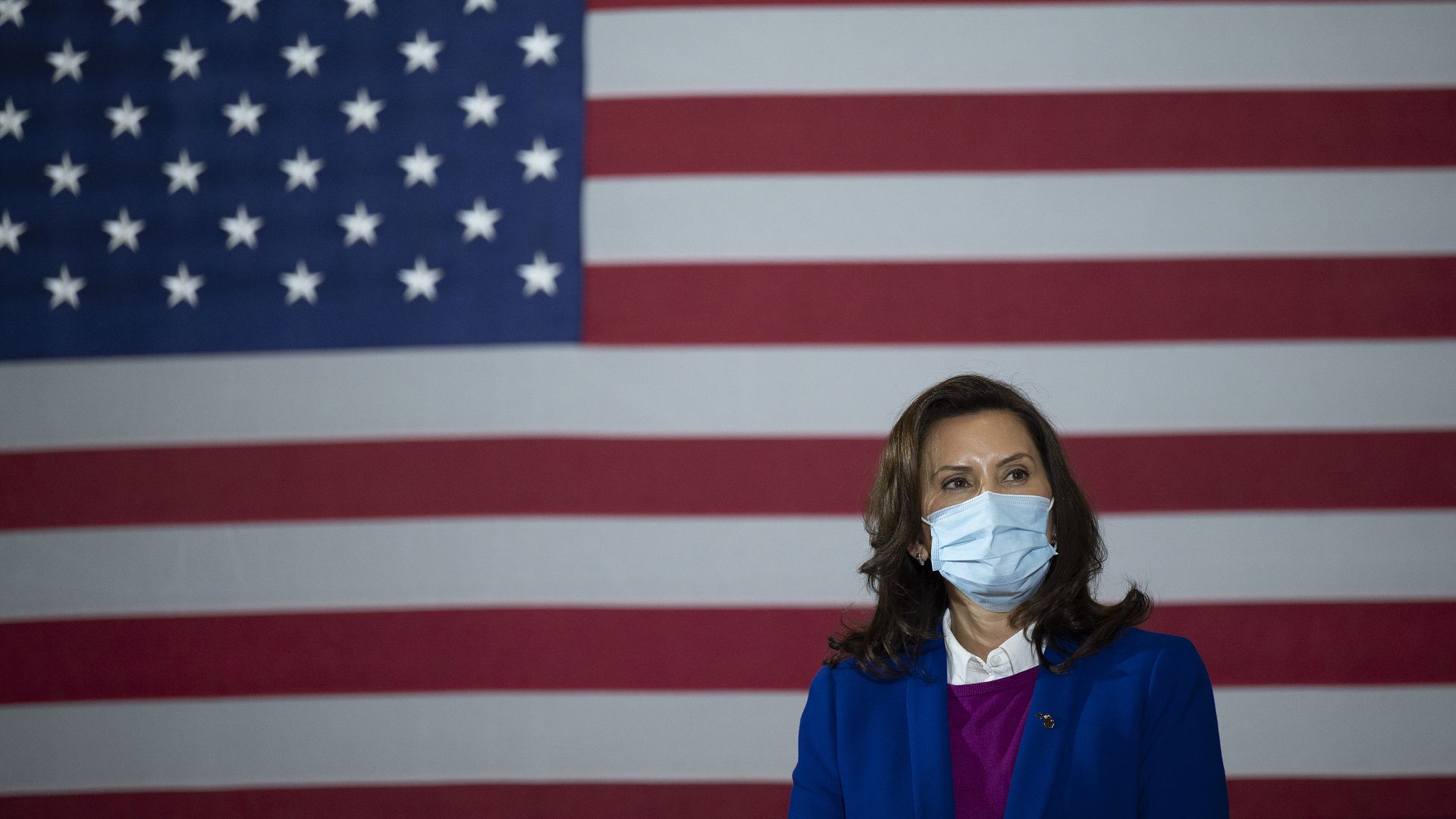 Federal prosecutors on Wednesday charged three men accused of plotting to kidnap Michigan Gov. Gretchen Whitmer (D) with conspiracy to use a weapon of mass destruction.
Why it matters: The plot, which allegedly involved use of bombs, was intended to kill Whitmer, according to officials.
How it happened: The alleged conspiracists repeatedly visited her home, trained with firearms and explosive devices and even built and detonated bombs, according to the FBI.
The FBI said agents thwarted the plot, and has seized over 70 firearms, 1,000 rounds of ammunition and key bomb components from the people charged in the plot, the Detroit News reports.
The new indictment alleges that the three men planned to use bombs to disarm Whitmer's security detail and any responding law enforcement.
Adam Fox, Barry Croft and Daniel Harris each face one weapon of mass destruction charge, which is punishable by up to life in prison.

Defense lawyers have argued that the men were merely exercising their First Amendment rights and never carried out any part of the plot.
The big picture: 14 people face charges in state and federal court for alleged involvement in the plot.
The group intended to overthrow the government and targeted Whitmer because members believed she was violating the U.S. Constitution, per an FBI affidavit.
Go deeper