Qualcomm sees its chip shortage easing toward end of this year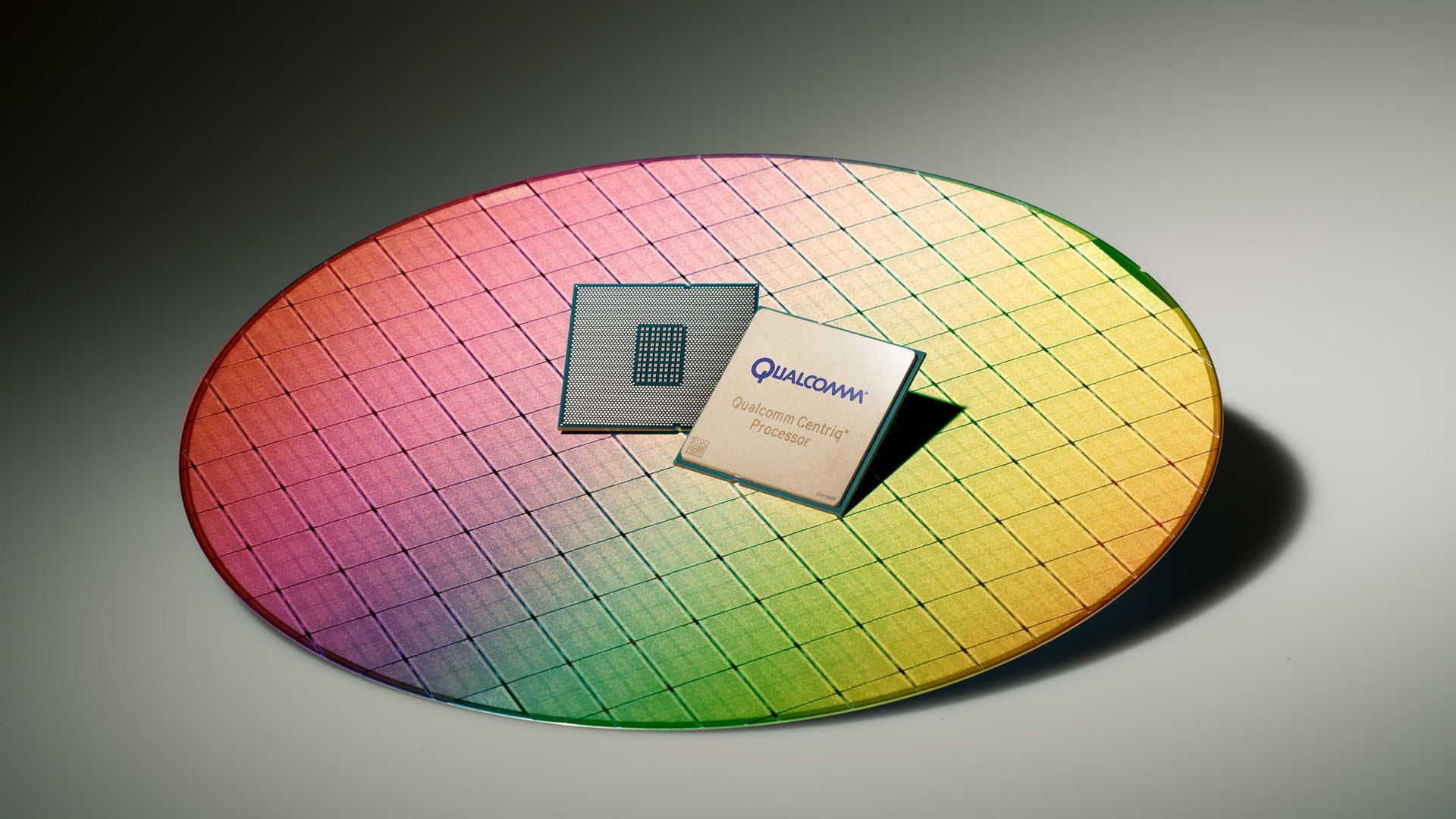 Qualcomm executives told Axios on Tuesday that they are seeing demand for semiconductors exceed supply in all of their businesses, from cars to smartphones to networking gear, but they expect the shortage to start easing, at least for them, by the end of the calendar year.
Why it matters: A global chip shortage is hampering supply of all kinds of goods, but most notably the auto industry which is having to cut car production due to a lack of required semiconductors.
What they're saying: "We now have line of sight to material improvements for us toward the end of the calendar year," Qualcomm president and incoming CEO Cristiano Amon told Axios.
The comments came after the company reported better-than-expected quarterly sales on the back of strong smartphone sales. The company reported $7.9 billion in revenue, up 52% from the prior year.
State of play: Outgoing CEO Steve Mollenkopf added that larger chipmakers like Qualcomm are faring better than smaller companies. Qualcomm, he said, has been able to better weather supply constraints due to both its scale and the fact it gets its leading-edge chips from more than one supplier, unlike many rivals.
Of note: On the demand side, Qualcomm is also benefitting from the smartphone business, as companies that use its processors gain ground ceded by Huawei, which used homegrown chips but has seen its smartphone business — especially outside China — decimated by U.S. export restrictions and other economic measures.
The bottom line: "It's really an unusual time," Mollenkopf said. "We'll work through it."
Go deeper