Palestinian president Abbas expected to delay elections, blame Israel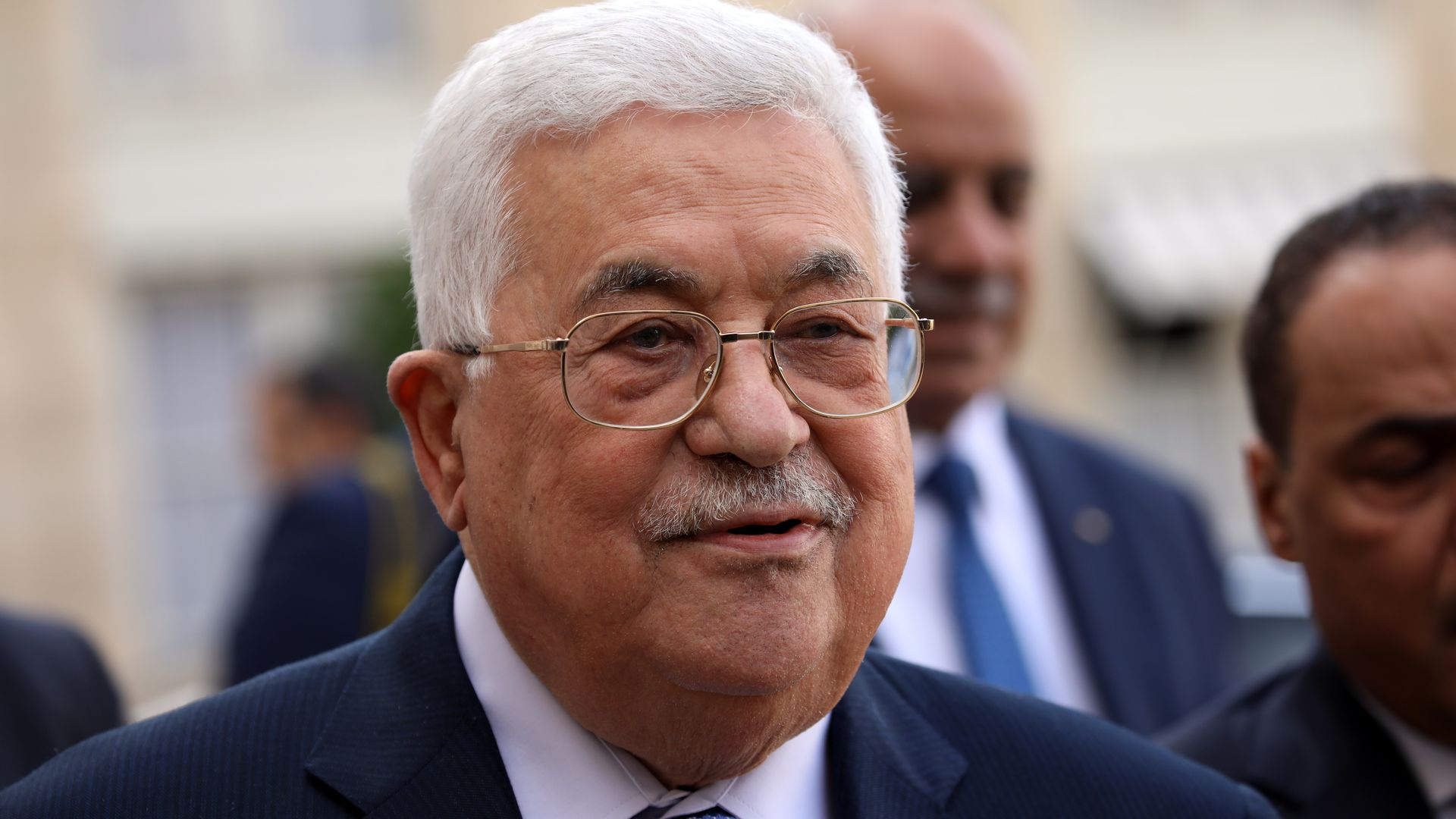 Palestinian President Mahmoud Abbas is expected to announce on Thursday that he is postponing the May 22 parliamentary elections, citing alleged Israeli obstruction, Palestinian and Israeli officials say.
Why it matters: Abbas' primary motivation for the last-minute delay is that a split in his Fatah party has opened the door for a potential Hamas victory.
Driving the news: Abbas has summoned all the Palestinian factions for a meeting on Thursday at his headquarters in Ramallah. Hamas representatives were also invited to join.
Palestinian sources say Abbas is expected to announce that he is postponing the elections and sign a presidential decree to do so, without setting a new date for elections.
In an attempt to mitigate the fallout, Abbas will propose a national unity government with the participation of all factions, including Hamas.
The backstory: Abbas and his aides have been planting the seeds for this announcement in recent days, stressing that the elections can only be held if Israel allows voting in East Jerusalem. Fatah formally adopted that policy on Sunday.
On Tuesday, Palestinian minister Hussein al-Sheikh, who is responsible for contacts with Israel, announced he'd been informed that Israel would not allow voting in East Jerusalem.
Senior Israeli officials flatly denied the Palestinian accusations. "Israel is not intervening in the Palestinian elections and hasn't given the Palestinians any response regarding voting in East Jerusalem," an Israeli official told me.
Between the lines: The Israelis share Abbas' concerns about a Hamas victory. Israeli officials say they didn't issue a decision on voting in East Jerusalem because they didn't want to be blamed for blocking the election if they didn't allow it, or box Abbas into holding the vote if they did.
The political director of the Israeli foreign ministry, Alon Bar, met on Tuesday with a group of 13 European ambassadors and told them Abbas would be postponing the elections and blaming Israel. He stressed that Israel didn't sabotage the elections and asked them not to back Abbas' accusations.
What's next: Abbas' political opponents in Hamas and in other factions are expected to condemn the postponement.
The delay could lead to mass protests against Abbas and even to a renewed escalation with Israel in Gaza.
Tensions between the Israelis and Palestinians have already been rising amid clashes over new restrictions from Israeli police in East Jerusalem.
Abbas has drawn a link between those events and his claims of Israeli interference in the election. Hamas, meanwhile, didn't prevent rocket fire from Gaza toward Israel to show solidarity with the Palestinians in Jerusalem.
Go deeper