Despite optimistic statements, Iran nuclear talks proving difficult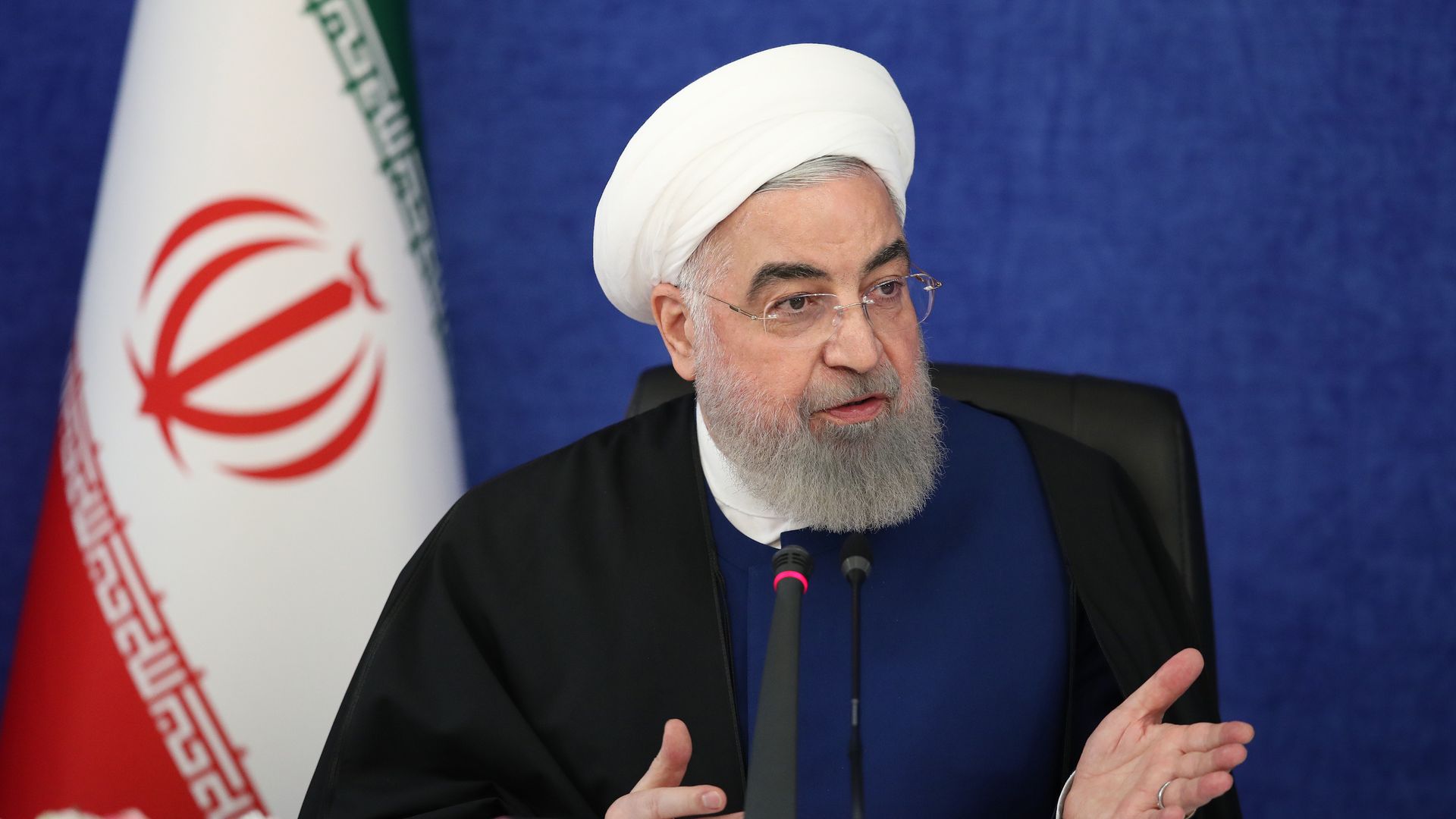 While Iranian President Hassan Rouhani and negotiators from the EU and Russia have all heralded significant progress in the Vienna nuclear talks, there are still big gaps between the U.S. and Iranian positions, three U.S. and Israeli sources briefed on the talks tell me.
The state of play: The public statements coming from Vienna as talks resumed on Tuesday gave the impression that the sides were on track for a deal and the challenge now was to expedite the process. But inside the negotiating rooms, the sources say, the atmosphere has been less positive and far more challenging.
What they're saying: Rouhani has made several optimistic statements this week, including that 70% of the work is now completed.
An American source briefed on the talks called that assessment "way optimistic," adding: "Nothing is imminent. There is still a long way to go."
Some of the difficulty stems from the indirect format of the talks, and some is due to Iran's refusal to drop its demands that the U.S. lift all sanctions imposed since 2015 — and do so before Iran takes any steps of its own.
What's next: Malley, the U.S. envoy, arrived today in Vienna to continue the indirect talks with the Iranians, through EU mediators.
The Iranian deputy foreign minister Abbas Araghchi said the two working groups — one discussing U.S. steps on sanctions relief and the other Iranian steps on nuclear compliance — will start drafting agreements.
A third group dealing with the sequencing of the U.S. and Iranian steps will also start its work this week.
The State Department declined to comment for this story.
Go deeper