Google's parent company helps deliver Girl Scout cookies via drone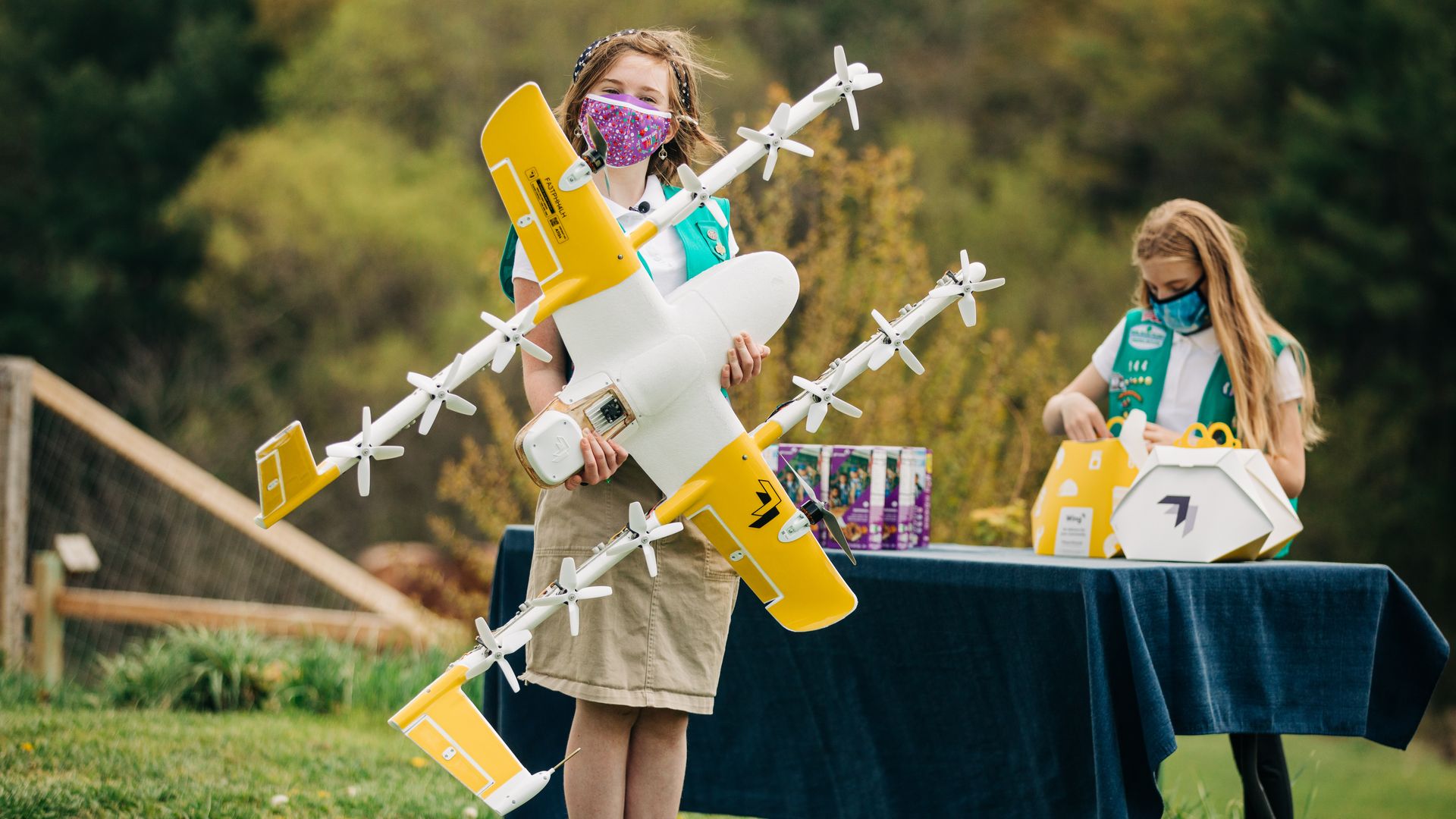 Wing, the drone unit of Google-parent Alphabet, is teaming up with a Virginia Girl Scout troop to offer airborne delivery of Thin Mints, Samoas and other cookies during the pandemic.
Why it matters: Orders are down 50% this year due to lower foot traffic downtown. Plus, Wing says the arrangement is helping teach the scouts about drone technology.
Details: Girl Scout cookies are available nationwide, but drone delivery service is only available in Christiansburg, Virginia, the city where Wing has been testing residential drone delivery since 2019.
Wing already delivers goods there from a range of other businesses, including small shops and larger companies, like Walgreens.
Delivery doesn't cover the whole city, but rather a three-mile radius covering several neighborhoods.
Cookie sales started a couple of weeks ago and go through the end of May.
So far Thin Mints are the most popular, followed closely by Samoas.
Go deeper: Watch the video Wing put out about the effort.
Go deeper