Apple blows past quarterly estimates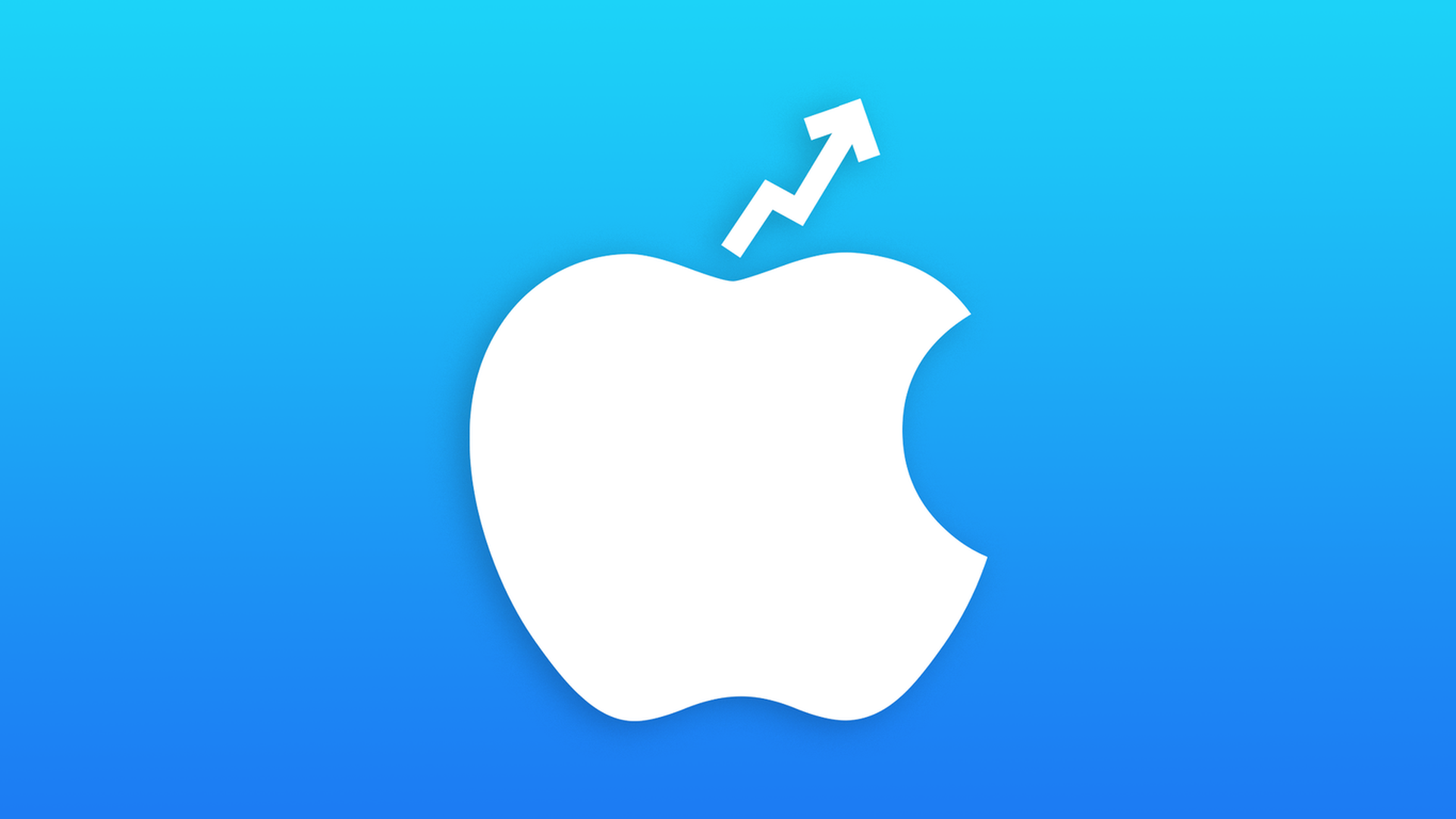 Apple's latest quarterly results greatly exceeded Wall Street expectations, as sales of the iPhone, Mac and iPad all came in far ahead of expectations. The iPhone maker saw total sales outside the U.S. account for more than two-thirds of its nearly $90 billion in quarterly revenue.
Why it matters: Apple is seen as a bellwether for the broader tech industry and is also a huge driver of demand for chips, screens and other components.
The company turned in record March quarter revenue of $89.6 billion, up 54% from the prior year, with per-share earnings coming in at $1.40, compared with estimates of around 99 cents.
Shares of Apple rose in after-hours trading after the report was released, changing hands recently at $137.60, up $4.02, or about 3%.
By the numbers:
iPhone revenue: $47.9 billion
Services revenue: $16.9 billion
Mac revenue: $9.1 billion
iPad revenue: $7.8 billion
Wearables and accessories revenue: $7.8 billion
Between the lines: The Mac and services segments posted all-time sales records, while iPhone, iPad and wearables all set March quarter records. Sales also reached record levels in all geographic regions, Apple said.
Apple says it now has 660 million paid subscribers across its services, up 40 million from the prior quarter and up 145 million from a year ago.
Of note: Apple was able to post all these record sales despite the industrywide chip shortage. "We did not have a material supply shortage in (the quarter)," CEO Tim Cook said on a conference call with investors.
Apple's supply chain team excelled when many others didn't, Moor Insights & Strategy principal analyst Patrick Moorhead said. "Apple makes strategic, multi-billion, capital expenditures to increase its chances of getting enough chips and displays."
Yes, but: Apple did say it is seeing some supply constraints that will impact Mac and iPad sales during the current quarter, which runs through June. "We expect to be supply-gated, not demand-gated," Cook said.
As a result of that, and the later launch of last year's iPhones could mean a steeper-than-usual drop in sales for the June quarter compared to this just-reported one.
Go deeper