How McSweeney's survived the pandemic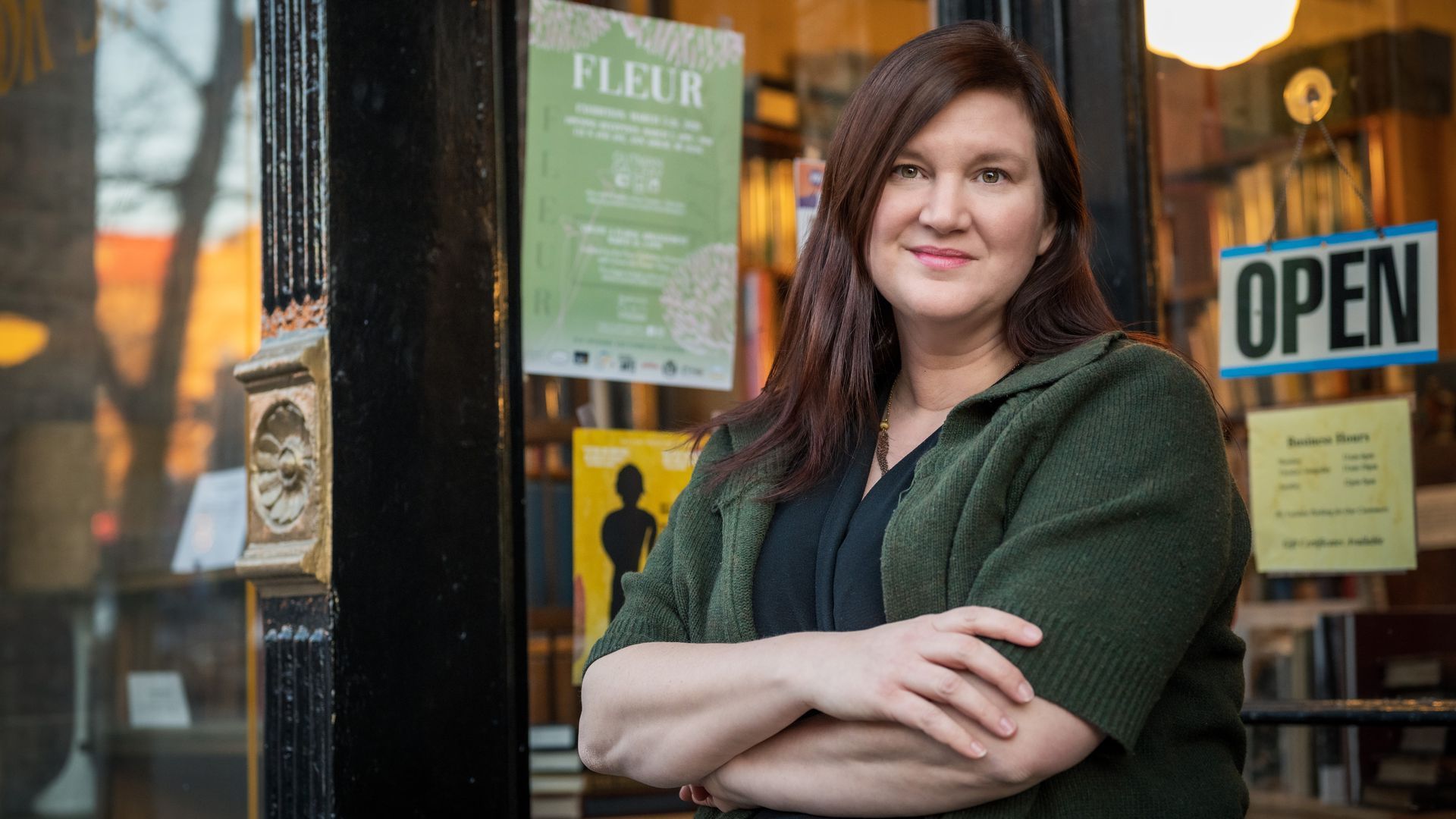 McSweeney's, the 23-year-old nonprofit publishing company, tripled its readership during the pandemic, executive director Amanda Uhle tells Axios.
By the numbers: 2020 book sales were up 55% year over year, thanks to moving its mostly brick and mortar book sales line to its website.
"Our books are objects that people want to pick up," Uhle says. "When that went away and we had to sell books based on a thumbnail image, we had to think about books in a different way."
Why it matters: Most people know McSweeney's from its humor website, which Uhle says now sees over 3 million monthly unique visits — triple the average pre-pandemic.
But the company, which became a nonprofit in 2018, mostly stays afloat selling print books and magazines subscriptions.
Magazine subscriptions soared during the pandemic.
"McSweeney's Quarterly Concern," a literary journal, saw a 57% increase in subscriptions.
"Illustoria," its art & storytelling magazine for kids, saw a 133% subscription boost.
By the numbers: In total, about 20% of its revenues typically come from donations, although Uhle says donations have declined dramatically during the pandemic.
Its budget is around $1.3 million.
What's next: A huge part of the McSweeney's mission is to support the book publishing ecosystem, which includes independent publishers.
Next year, McSweeney's will publish a new book by founder Dave Eggers as a hard cover, available only in independent book stores.
Go deeper