ESPN and Turner Sports to take over NHL broadcast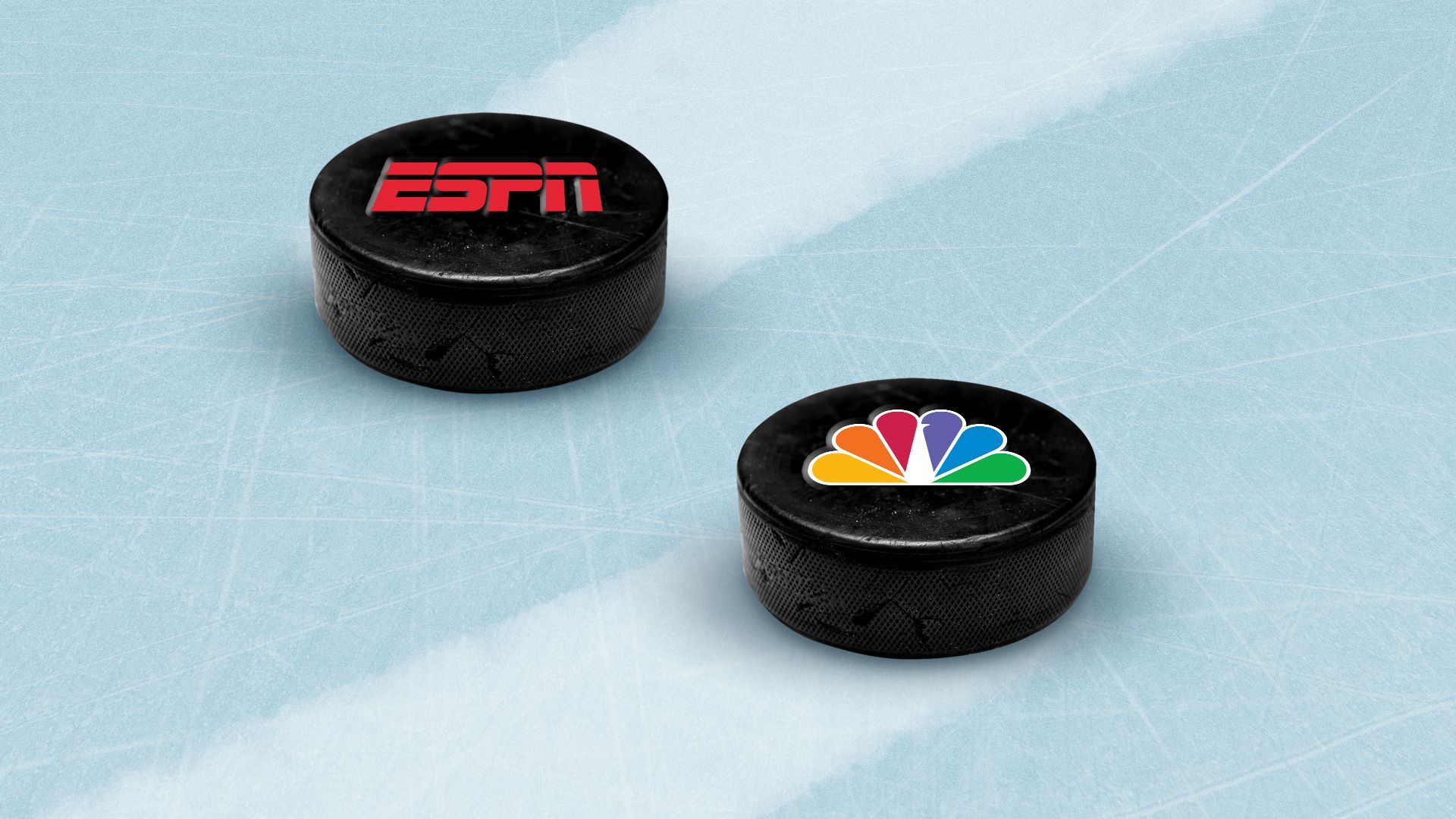 NBC Sports, which has been the NHL's sole national rights holder for the entirety of the Ovechkin/Crosby Era (2004–present), is getting out of the hockey business.
Driving the news: Starting next season, all nationally-televised NHL games will be broadcast by ESPN and Turner Sports.
ESPN will pay $2.8 billion over seven years for the league's "A" package, which includes four Stanley Cup Finals. And yes, the theme song is coming back.
Turner will pay $1.57 billion over seven years for the "B" package. Games will be televised on TNT and TBS, and HBO Max will reportedly be included in some capacity.
By the numbers: ESPN and Turner will pay a combined annual average of $625 million, which is more than double the $300 million that NBC and Disney Streaming Services pay under the current deal.
Notes:
ESPN plans: ESPN executives tell me they've already committed to a weekly, in-season studio show (think: "NFL Live" but for the NHL). Linda Cohn's daily ESPN+ show, 'In The Crease,' will also continue.
Peacock thoughts: At launch, it seemed like live sports were poised to be a big part of Peacock's strategy. A year later, not so much. NHL games won't be on the service, and there's no guarantee the Premier League deal gets renewed after next season.
Of note: When Turner broadcasts the Stanley Cup Final on TNT, it will mark the first major North American sports league championship to be televised exclusively on cable.
What they're saying: Axios spoke with Burke Magnus, ESPN's executive vice president of programming and scheduling, about what this new era means for hockey coverage on ESPN.
"The hard part about covering a league when you don't have live rights is that you're basically just pulling highlights. You don't have people on the ground, and you're generally dealing with an incumbent rights holder who may or may not want you to be there."
"All of that falls away now, being the NHL's primary partner. And so I'm certain it's going to rise the tide for hockey coverage across our platforms, whether that's SportsCenter, the app, social media, etc. Just because it'll be that much easier to execute."
Go deeper