Books become free speech battleground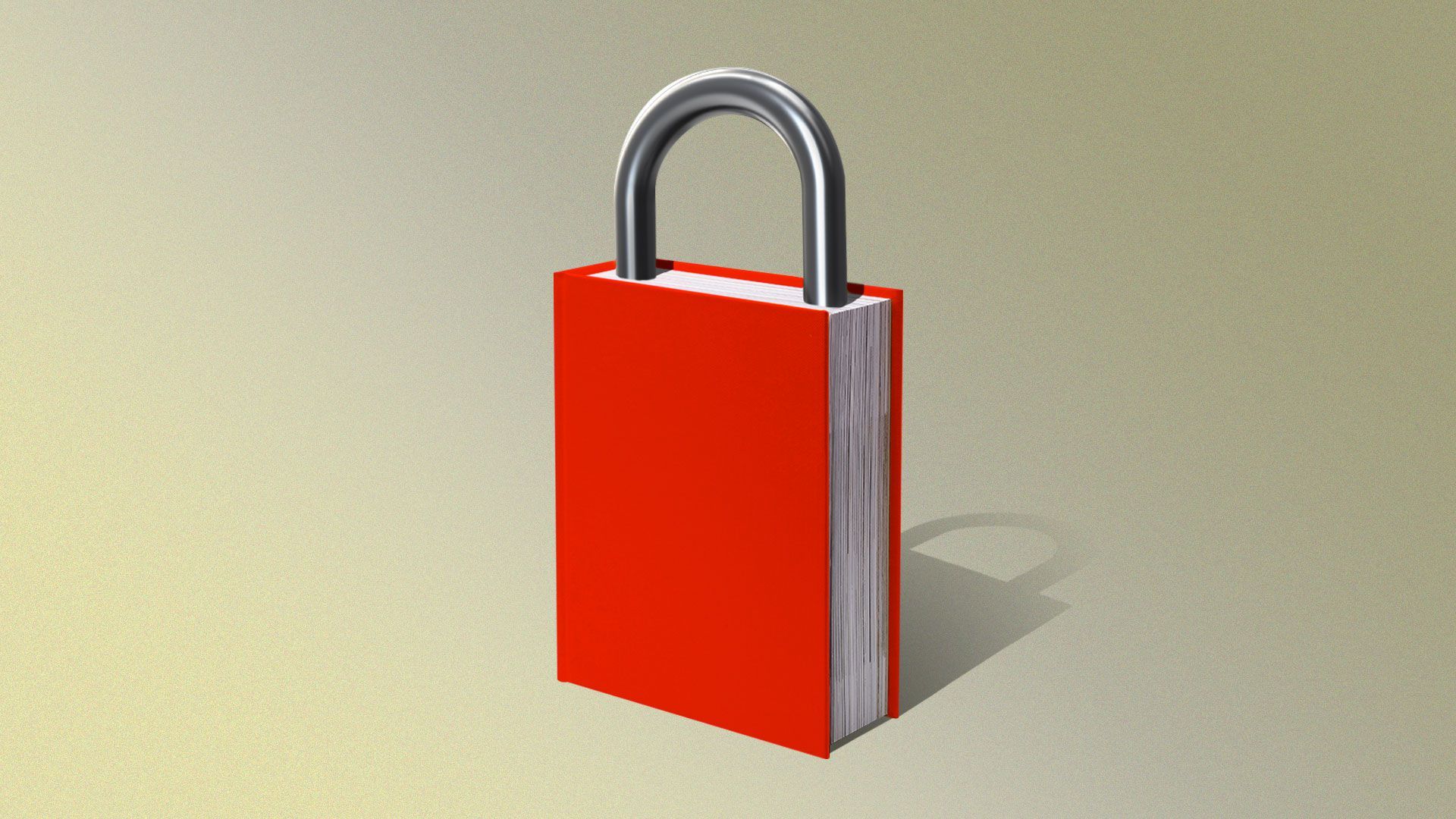 The free speech debate that has engulfed social media platforms is now extended to any information gatekeeper, even those not obligated to host anyone's speech.
The big picture: More books have been canceled recently by publishers wary of the potential blowback they could face for giving controversial figures or ideas a platform. Some publishers are facing pressure from frustrated employees to censor controversial authors or ideas.
Driving the news: Employees at Simon & Schuster have filed a petition demanding that the book publisher cut ties with authors associated with the Trump administration, the Wall Street Journal reports.
The petition has garnered 216 internal signatures and over 3,500 external supporters, including well-known Black writers.
The company reportedly sent an internal letter last week to employees rejecting their demands when they learned of the petition, per the Journal.
Former Vice President Mike Pence is explicitly named in the petition as someone the signatories believe the publisher should not work with.
Axios previously reported that Pence signed a two-book deal with the company — with a significant advance — "as part of a strategy to be vocal and visible ahead of a possible 2024 presidential race."
This isn't the first time Simon & Schuster has gotten caught up in a firestorm over publishing a book from a conservative author.
In 2017, the publisher yanked its book deal with Milo Yiannopoulos, a controversial former Breitbart editor who faced backlash after pedophilia comments. He self-published the book later that year.
In January, the company said it would no longer publish a book from Sen. Josh Hawley (R-Mo.) in the wake of the Capitol siege, citing its morality clause. Regnery Publishing, a conservative outfit that has published former senior Trump officials, took up the book.
Two weeks ago, Simon & Schuster said it would not distribute a book being written by a Louisville police officer involved in the deadly shooting of Breonna Taylor, following outcry on social media.
The book is being published by Post Hill Press, a Tennessee-based publisher that has a distribution deal with Simon & Schuster.
Between the lines: The book industry has been forced to reckon with the role it plays in publishing content that could be offensive or immoral in the wake of the Capitol siege and the Black Lives Matter movement.
In February, the New York Times reported that Kate Hartson, the editorial director of the conservative Center Street imprint at the Hachette Book Group, was let go. She claims it was over her politics.
Hundreds of publishing executives signed an open letter following the Capitol siege arguing: "[N]o one who incited, suborned, instigated, or otherwise supported the January 6, 2021 coup attempt should have their philosophies remunerated and disseminated through our beloved publishing houses."
Several Dr. Seuss books were shelved this year by Dr. Seuss Enterprises, the entity responsible for preserving Dr. Seuss' works, because of racist and insensitive imagery.
Flatiron Books, the publisher of "American Dirt" by Jeanine Cummins, canceled the book's promotional tour last January after it faced widespread condemnation and suspicion from Latino writers and activists.
Be smart: While some conservatives may frame book bans by mainstream publishers as free speech issues, self-publishing can be a viable option for high-profile figures who can afford the expense and promote a book without help from a major publisher.
Donald Trump Jr. turned down an offer from Center Street in order to self-publish "Liberal Privilege: Joe Biden and the Democrats' Defense of the Indefensible," the New York Times reported last year.
Simon & Schuster did not respond for request for comment.
Go deeper