FCC green-lights SpaceX satellite plans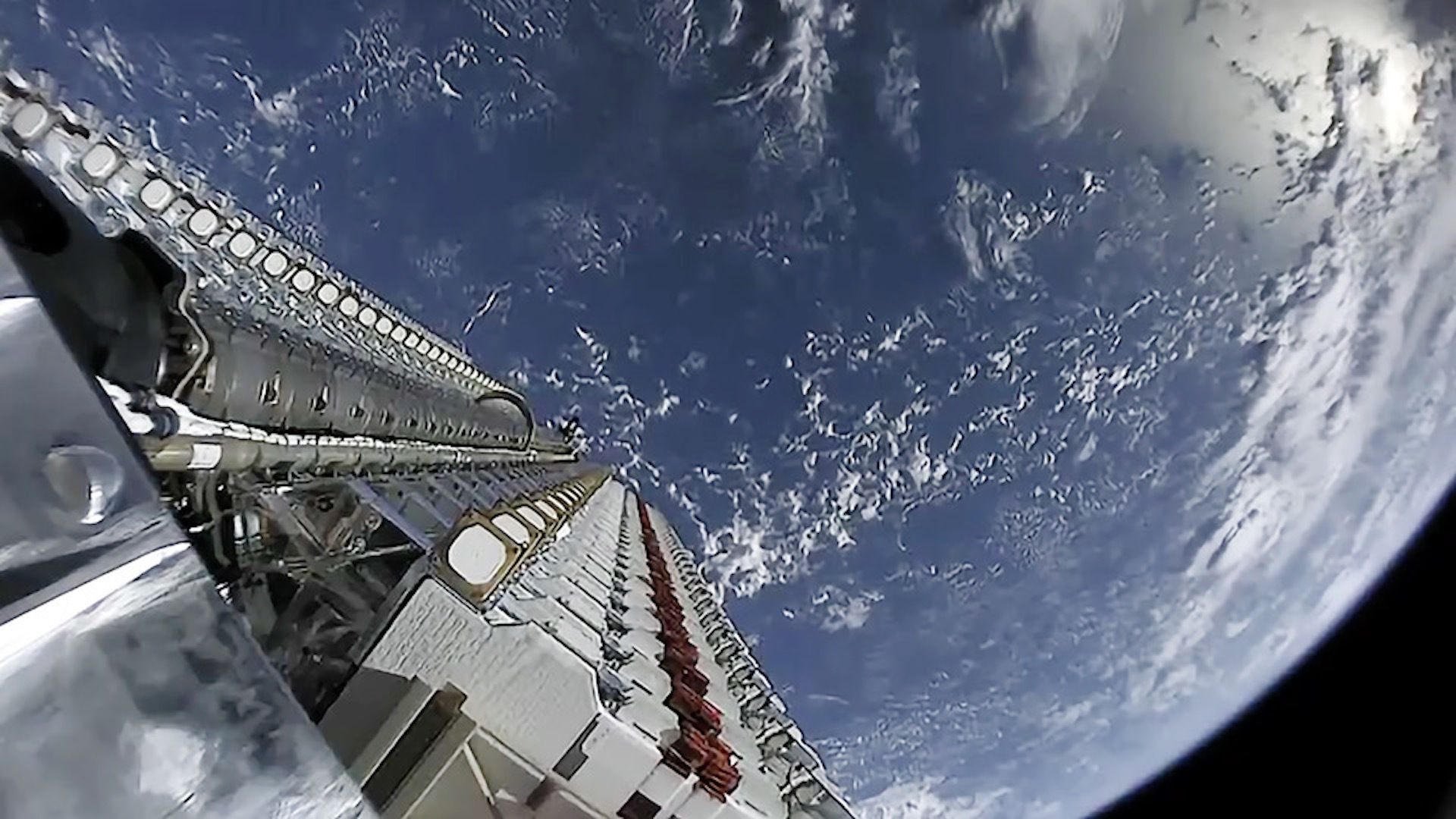 SpaceX scored a regulatory victory at the Federal Communications Commission Tuesday, overcoming opposition from Amazon and other satellite companies on a key change to its plans for a satellite network that will beam internet access across the globe.
Why it matters: SpaceX needed FCC approval to move forward with its plan to provide internet access in hard-to-reach areas.
What's happening: SpaceX asked the FCC for permission to lower the orbit of its future Starlink satellites.
Amazon — which plans to launch its competing Project Kuiper satellite network — objected, arguing that the SpaceX change would interfere with its plans.
But the FCC unanimously sided with SpaceX, saying it doesn't believe the company's plans will cause significant interference.
"Based on our review, we agree with SpaceX that the modification will improve the experience for users of the SpaceX service, including in often-underserved polar regions," the FCC said in the order.
What they're saying: Amazon described the FCC's decision as a "positive outcome" because of conditions the agency imposed on SpaceX, including accepting additional interference.
"These conditions address our primary concerns regarding space safety and interference, and we appreciate the Commission's work to maintain a safe and competitive environment in low earth orbit," an Amazon spokesperson said in a statement.
Between the lines, from Axios' Miriam Kramer: This victory further cements SpaceX as the leader among companies attempting to build mega-constellations of internet-beaming satellites. Whether any others will be able to catch up remains to be seen.
Go deeper: The billionaires' brawl over satellite broadband
Editor's note: This story has been updated with Amazon's statement.
Go deeper