Brazil rejects Russia's Sputnik V vaccine, citing safety concerns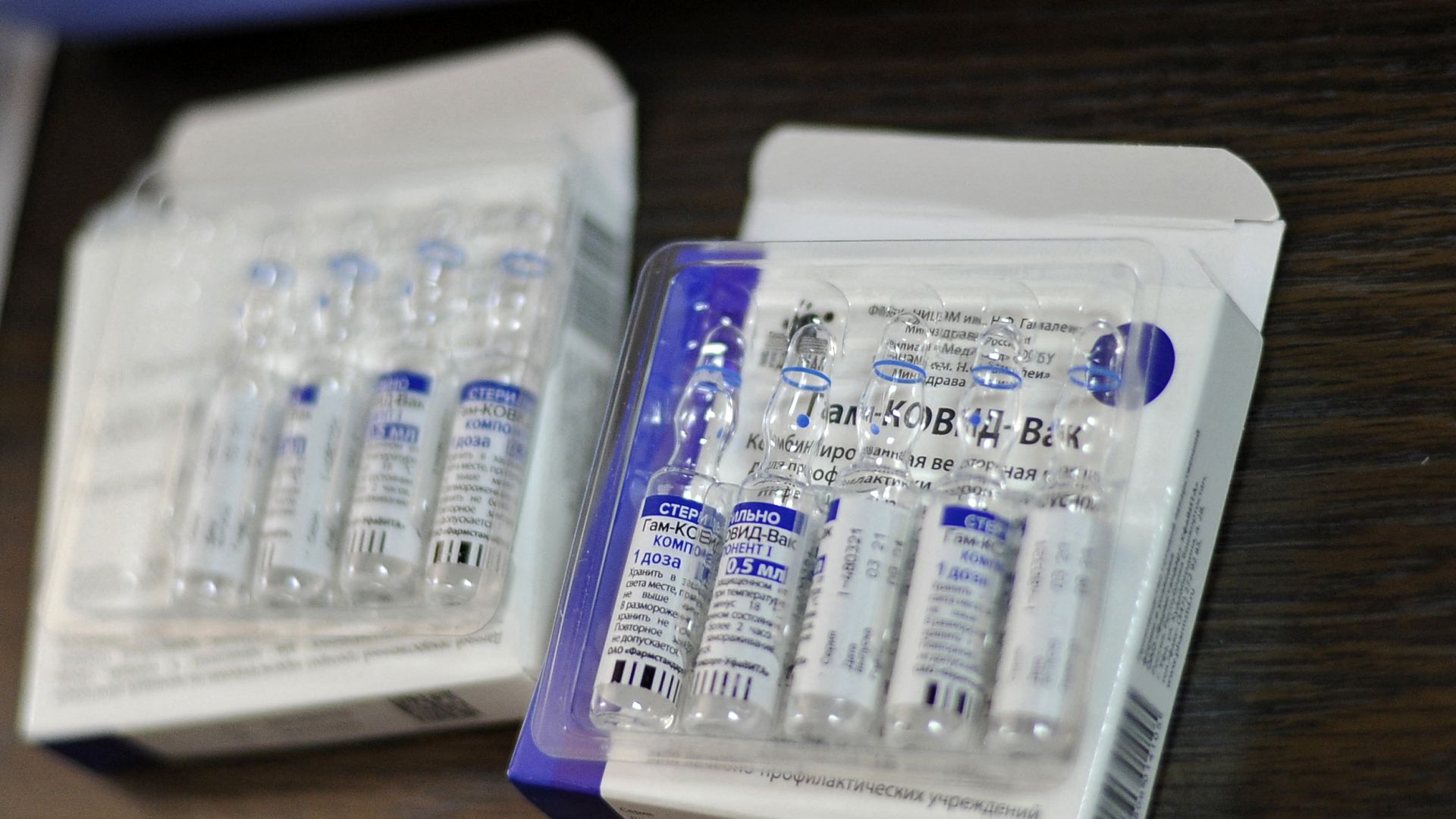 Brazilian health regulators said this week they will not recommend importing Russia's Sputnik V vaccine, citing unknowns and safety concerns about the shot's development and manufacturing.
The big picture: Brazil has seen a recent surge in COVID-related cases and deaths, driven by relaxed mitigation measures and a more contagious local variant that has overwhelmed the country's health system. To date, roughly 6% of Brazil's population has been inoculated against the coronavirus, Bloomberg reports.
The rejection also sets back Russia's effort to build diplomatic relations backed by adoption of its vaccine.
The state of play: The Brazilian health authority, Anvisa, cited problems with the clinical studies and insufficient data as its reasons for rejecting the vaccine. All five of Anvisa's directors voted against importing the Russian shot.
Context: Sputnik V demonstrated 91.6% efficacy against COVID-19, according to a peer-reviewed analysis of a large clinical trial published in the medical journal The Lancet in February.
Sputnik V is under review by the European Union, and approved in 61 countries, per Bloomberg.
What they're saying: Anvisa said it found "worrying pieces of information" about the vaccine's manufacturing process. "The cells where adenoviruses are produced for the development of the vaccine allow their replication," the regulatory agency added, saying that could lead to new infections, or even deaths.
The other side: Sputnik's developers said in a statement that they addressed all the technical issues at a meeting with Anvisa "to demonstrate that these allegations have no scientific grounds and cannot be treated seriously in the scientific community and among international regulators."
"We need additional information on what this lack (of data) means, because there's already more than enough data. If some data is lacking, it will be provided," the Kremlin's spokesperson Dmitry Peskov told reporters on Tuesday.
A tweet from the official Sputnik Twitter account said Brazil's decision "was of a political nature" and had "nothing to do with access to information or science," alleging the U.S. had convinced Brazil to deny approval.
Go deeper