Cheney: Congressional commission should narrowly review Capitol siege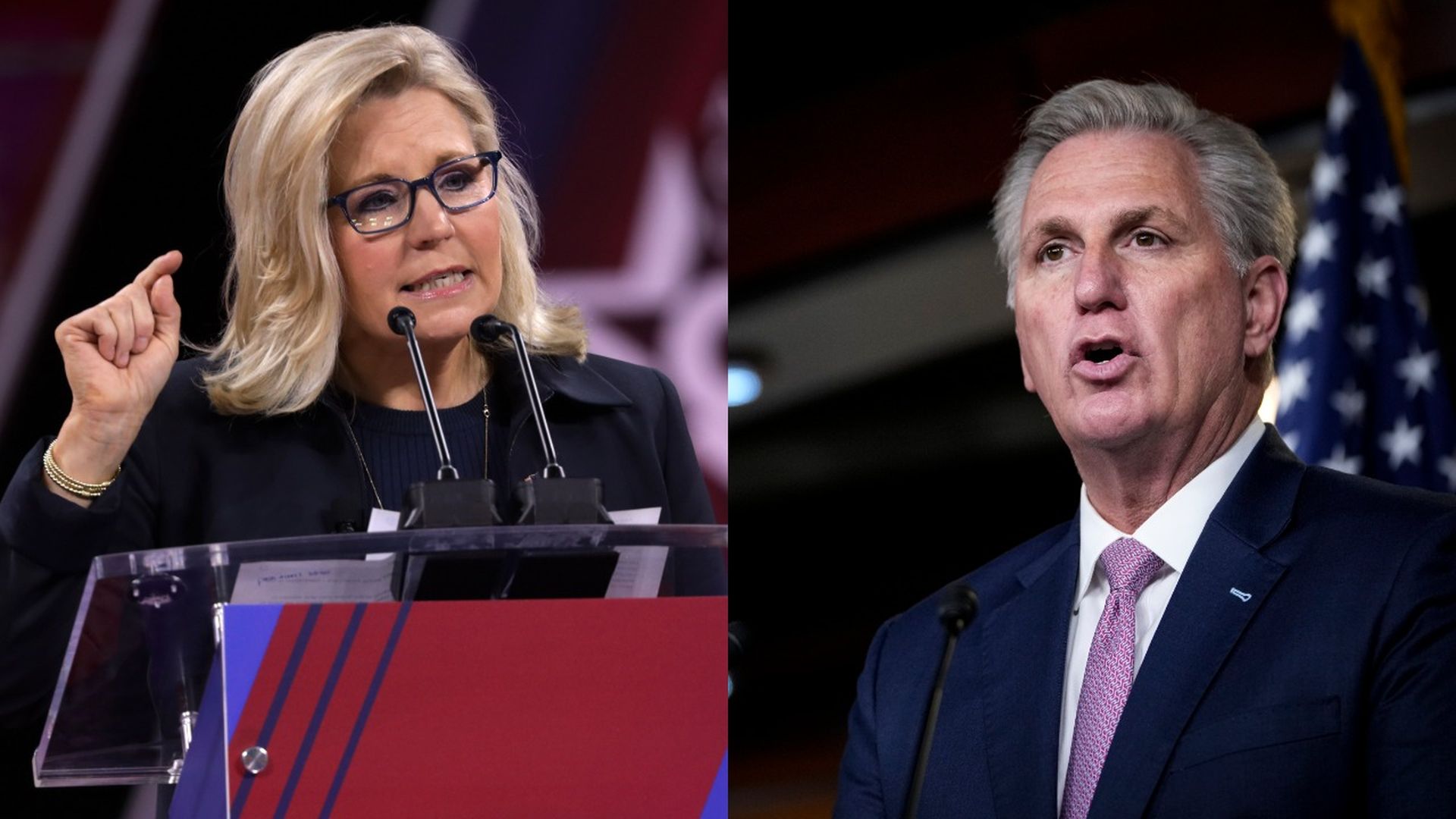 Rep. Liz Cheney (R-Wyo.), the third highest-ranking House Republican, publicly broke from House Minority Leader Kevin McCarthy (R-Calif.) Monday, telling reporters a proposed independent commission should focus solely on the deadly Capitol insurrection, Reuters reports.
Why it matters: Cheney's remarks reflect a widening gap between the two high-profile Republicans. McCarthy has said the bipartisan commission should broaden its scope to include other instances of political violence, citing Black Lives Matter and Antifa protests.
What she's saying: "What happened on Jan. 6 is unprecedented in our history, and I think that it's very important that the commission be able to focus on that," Cheney told reporters at the House GOP's annual policy retreat in Florida, per Reuters.
"I'm very concerned, as all my colleagues are, about the violence that we saw, the BLM, the Antifa violence last summer," she added. "I think that's a different set of issues, a different set of problems and a different set of solutions.
"And so, I think it's very important that the Jan. 6 commission stays focused on what happened on Jan. 6, and what led to that day."
Her comments support Speaker Nancy Pelosi's (D-Calif.) position on the matter.
The big picture: It's not the first time Cheney and McCarthy have publicly disagreed in recent months. She was one of 10 Republicans who voted to impeach the former president.
Go deeper